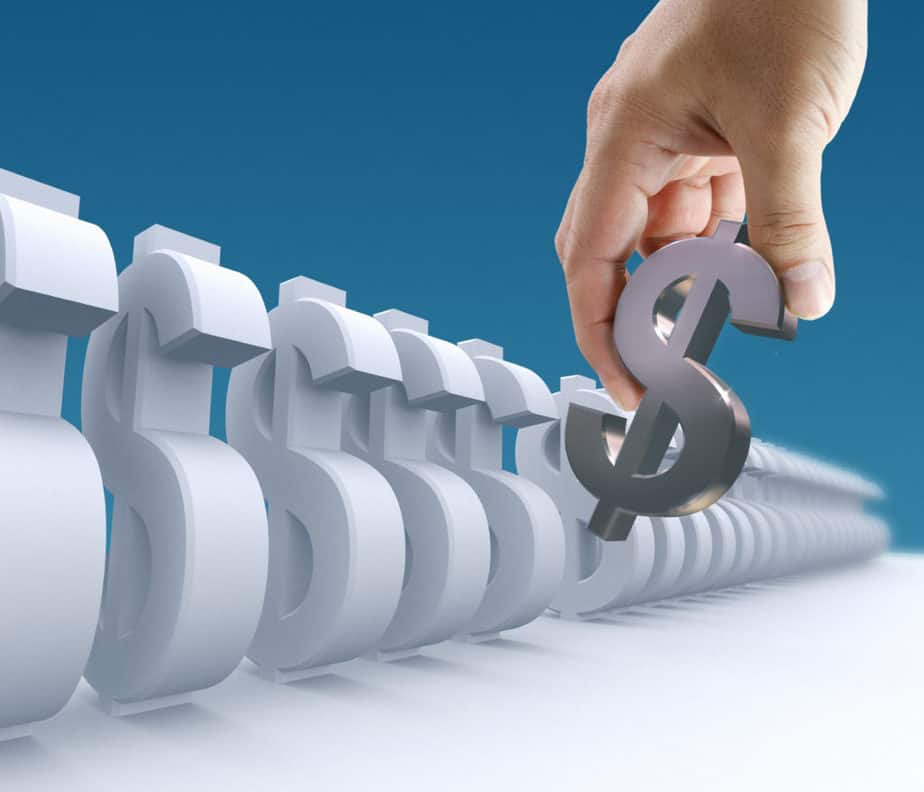 Marcus and Millichap Inc. is a renowned company in North America and Canada. As a result, many people dream of getting a job here. But what is the salary chart, benefits, and other bonuses according to the job role at Marcus and Millichap? Stay tuned until the end to know the salary, perks, and further relevant details for employees and desiring candidates at Marcus and Millichap. 
About Marcus and Millichap: 
Marcus and Millichap Inc. is an American company that provides its services in America and Canada. It is a brokerage firm that also deals with financing, research, and advisory. The company was founded in 1971 by George M. Marcus, and the headquarter is in California, US. 
The name of this public company is after the founder George Marcus and its first salesman, who later became partner, William Millichap. This brokerage firm is the leading which is dedicatedly serving and assisting its customer in financial matters. Marcus and Millichap work on one goal that is: "Matching every property with the largest pool of qualified buyers."
Salary chart of Marcus and Millichap: 
You can find a good amount of variation in salary depending on job roles. For example, if working at Marcus and Millichap, you can expect to get paid $75 868 at an average of around $36. 39 per hour. However, the salary varies depending on various factors, including job titles, geography, experience, and knowledge. Still, the basic average of all remains almost the same as $75 868. 
The fluctuations in the salary according to job titles are given below:  
| | |
| --- | --- |
| Job Titles | Salary |
| Commercial Mortgage Broker  | $147, 042 |
| Investment Advisor | $137, 643 |
| Operation Manager | $112, 852 |
| Senior Manager  | $107, 891 |
| Associate | $106, 520 |
Even geography plays a significant role when it comes to salary. Different locations have different pay scales that depend on the climate, cost of living, and many factors, are few places where the pay scale is more significant. 
| | |
| --- | --- |
| Location  | Salary  |
| New York, NY | $82, 624 |
| Palo Alto, CA | $76, 869 |
| Seattle, WA | $73, 167 |
| Houston, TX | $70, 355 |
| Bethesda, MD | $67, 963 |
Since the company opens up for interns as well, the pay scale for interns is different from that of experienced professionals. The interns are paid on average $22 000 per annum or $11 per hour. 
The salary at Marcus and Millichap is high as it hires only efficient and knowledgeable candidates. However, there are even more factors that affect the salary of an employee at Marcus and Millichap. For example, a person in the Finance department will be paid much higher than a person in the Art or Designing department. 
Benefits of working:  
Marcus and Millichap is a famous brokerage firm that looks after its customers and after employees. Therefore, the company offers a variety of benefits to all the employees working at different levels. Most of the benefits highlighted below are free of cost. Check the list of perks below: 
Paid Time Off
Flexible Spending Account
Health Insurance
Performance Bonus
Job Training
Work from Home
Legal Assistance
Gym Membership
Free Lunch yourself Or Snacks,, you
If you want to avail of these benefits while earning a handsome salary then you must join Marcus and Millichap. 
Job Opportunities: 
Marcus and Millichap open up job opportunity for every candidate who fit in their criteria of hiring. Therefore, all the knowledgeable candidates who want to explore new things and gain more skills are eligible for the job at Marcus and Millichap. You can find many working opportunities at different locations where the company serves. Since this firm is fast-growing and tends to serve more customers in various places, job vacancies are also increasing. 
Marcus and Millichap are looking forward to hiring hardworking, passionate, and dedicated employees. Additional knowledge about the work will benefit you and the company in progressing further. The few job opportunities that are currently available at Marcus and Millichap are highlighted below: 
Business Analyst: Major task is to analyze the market conditions and has excellent management skills to meet the deadlines on time. They need to make a comparative study to guide others better and need to prepare strategic plans. 
Marketing and Operations Coordinator: They need to coordinate with the team leaders to ensure timely completion of work and high-quality work. They should organizer events and plan outings for clients. They need to ensure that every task is taken place with proper team efforts and coordination. 
Senior Financial Analyst: They need to create reports for the company and clients' quarterly, daily, and monthly use. As a senior financial analyst, you should compile all the files and annual budgets for the company. In addition, you need to prepare financial reports and forecast future events considering the prior year's results and progress.
Accounting Manager, Operations: The primary role is to prepare files like the annual 1099 support file, agent reserve memo, and revenue-related journal entries. Other than this, they are responsible for every month's closing process and ensure that everything works out smoothly and efficiently. 
Commercial Real Estate Agent: The primary role is to advise clients to execute real estate investment strategies. They need to prospect new client relationships and coordinate with other departments for better results. In addition, they should stay up to date with the market situation and do proper research for clients. 
How to apply for a job?
It is straightforward to apply for the job at Marcus and Millichap. Even freshers can avail themselves of an opportunity to be a part of the Marcus and Millichap team and some for entry-level positions. You can find work-from-home options as well for many job positions. 
Follow the following steps to apply for any position according to the job opening: 
Step 1: You need to browse Marcus and Millichap Careers. 
Step 2: The webpage will appear listing the details of the company; scroll a little.
Step 3: According to a suitable location, you can first choose the location. 
Step 4: Then, it will display all the job options as per the location. 
Step 5: You can choose the right job for you according to your preference, skills, and qualification. 
Step 6: After selecting the job, a page will appear listing all the requirements and details related to that job title. 
Step 7: Once you accept all the details, you need to press the 'Apply for this Job' button. 
Step 8: A page asking for your details will appear; you also need to upload your resume, so keep your resume updated. 
Step 9: Once done, press submit button, and you do apply for the job. 
How long does it take to get hired at Marcus and Millichap?
Once you have applied online for the job position, you need to wait for approximately two to three days to get a word from the company. Though the hiring process at Marcus and Millichap does not take a long time still, you can expect a week to get the paperwork done. 
You will hear from the company within two to three working days. You need to appear for two interviews at most, the first can be a telephonic interview, and another one will be in person. 
So, in total, you can expect that it will take a week-long to get hired at Marcus and Millichap. 
General Requirements:
There are specific basic requirements for becoming a part of Marcus and Millichap. Below are mentioned a few conditions:
In addition, a candidate must have a degree in the respective field for which they are applying.
Keep the customers at the upper pedestal.
Should have strong communication and management skills. 
A candidate must be efficient at teamwork. 
Must have relevant experience and skills. 
Frequently Asked Questions:
Ques. Are Marcus and Millichap an excellent company to work for?
Ans. Considering salary and benefits, yes, it is an excellent place with healthy competition within the company. 
Ques. What is the average salary of an employee at Marcus and Millichap?
Ans. The employees paid $75 868 on average or around $36—39 per hour.
Ques. What work do Marcus and Millichap do?
Ans. Marcus and Millichap is a brokerage firm that specialized in financing, advisory services, and research. 
Conclusion: 
Marcus and Millichap have been one of the famous brokerage firms that take care of its customer and employees. For customers, it has various services and advice on financial matters. Even the employees working under Marcus and Millichap are paid handsomely along with various other benefits. Though getting selected is difficult at Marcus and Millichap, you need not worry about anything once set.
It is one of the best brokerage firms you can work with. It works with the mission 'to help our clients create and preserve wealth by providing the best real estate investment sales, financing, research, and advisory services available.'
So, apply for the suitable job role at the earliest to be a part of Marcus and Millichap. 
Marcus and Millichap- Salary Insight