Largest Bread Companies
Bread is the staple food of 75% of the population of earth. An average American eats 53 pounds of bread every year. To meet the demand many companies are manufacturing bread all over the world. Here I have a question for you. Do you know the names of the largest bread companies in the world?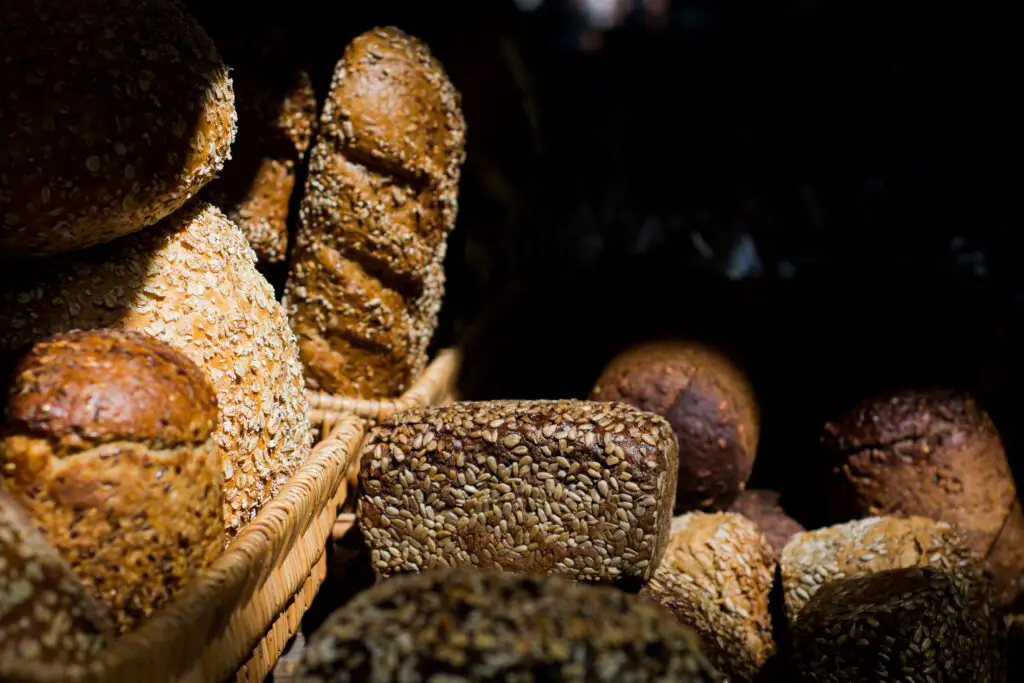 The Top Six Largest Bread Companies are as Follows:
Campbell soup company
Yamazaki Baking co ltd
Grupo Bimbo
Kellogg's Company
Associated British Foods plc
Mondelez International
Campbell Soup Company:
In 1869, Joseph Campbell and Abraham Anderson started a tomato soup company named Anderson and Campbell in New Jersey. Later John T. Dorrance invented a creative condensed soup. To honor his invention company's name was changed to Campbell Soup Company.
For almost a century, the company focused only on producing readymade soups. In 1961, the company acquired a baking company called Pepperidge Farm. Due to the gluten-free nature and flavor, the bread became so popular. Campbell Soup Company has a presence in eight cities in the USA. 
Currently, 19000 employees are working in Campbell Soup Company. Campbell Soup Company generates revenue of $800 million annually.
Yamazaki Baking co ltd:
In 1948 Tojuro Lijima founded the Yamazaki Baking Company in Japan. In the beginning, the company produced western style bread products. The bread product was very popular among the Japanese people and it resulted in profit. So Tojuro lijima established another factory in Ichikawa city.
Over the years, the company's profit skyrocketed. Due to the huge success, Yamazaki expanded its presence in Malaysia, Singapore, London, Hong Kong, Paris, and Taiwan. Now Yamazaki company produces western style, French style and Japanese-style bread. Now 28,000 employees are working at Yamazaki Baking Company. Yamazaki baking company generates revenue of $9000 million annually.
Grupo Bimbo:  
In 1945 Lorenzo Servitje founded Grupo Bimbo in Mexico. The company baked only four varieties of bread in the beginning and there were only 34 employees. It produced a bread called super-pan bimbo bread. For the first time in the history of the bread industry, they wrapped the bread in a cellophane cover.
 This new method of packing attracted people to buy more bread and it took the company to the next stage. Thereafter, the company introduced many products such as Ganseras, Bimbo Bimbuneulos, and Marinela. 1,37,000 employees are working in Grupo Bimbo. Grupo Bimbo generates revenue of $17 billion annually.
Kellogg's Company:
Dr John H. Kellogg and W.K. Kellogg invented a new variety of food from a processed grain called flakes. Dr John Kellogg suggested the flakes for his patients as a breakfast. Dr John's patients fell in love with the flakes. As the days passed the demand for food went up. Thereafter, Dr John K. Kellogg and W.K. Kellogg established Sanitas Food Company in Michigan, in 1900. 
In 1922, Sanitas Food Company's name was changed to Kellogg's company. At present Kellogg's is manufacturing a bread variety called Anadama bread which is the traditional bread of England. More than 26,000 employees are working at Kellogg's. Kellogg's generates annual revenue of about $17 billion.
Associated British Foods:
Garfield Weston was a soldier who served during world war 1. He belonged to a family that was a pioneer in the baking business. After retiring as a soldier, Weston invested in seven bakeries to form Allied Bakeries to keep up his family business.  
Over the years, the company acquired many bakeries. In 1960, Allied Bakeries' name was changed to Associated British Foods. Associated British Foods bakery products come under the brand names of Allinson's and Burgen brands, Sunblest, and Kingsmill. More than a hundred thousand people are working in Associated British Foods. Associated British Foods generates annual revenue of about thirteen billion Euros.
Mondelez International:
Started as National Dairy Products Corporation in Illinois in 1923.NDPC initially produced ice creams. In 1929 National dairy's name was changed to Kraft. In 2012, again the name was changed to Mondelez International. Mondolez International manufactures bread in the name of Milka.
Mondolez International has a presence in 150 countries. It is the largest bread company in the world. Eighty thousand employees are working in Mondolez International all over the earth. Mondolez International generates annual revenue of about 7000 million dollars.
Conclusion
These leading bread-producing companies did not make name for themselves at a single stretch. They were patient and worked consistently for many decades to reach the place where they are right now. The lesson that we can learn here is to keep on working and your work will take you to the next stage.
Frequently Asked Questions:  
What are the 5 types of bread?
Sourdough, Baguette, Brioche, Foccacia, and Ciabatta are the five types of bread.
What is the healthiest bread?
Wholegrain bread, Rye bread, and Sprouted grain bread are some of the healthiest bread.