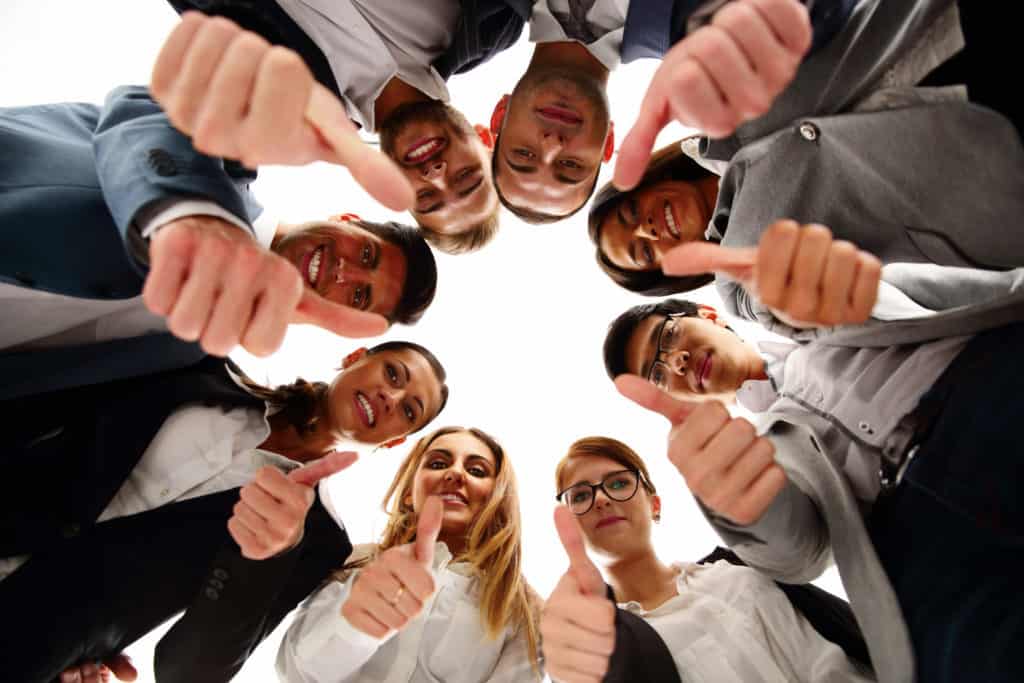 Introduction
Insight Globe is an industry that provides employment solutions to the leading talents. It is a Georgia-based firm founded in 2001 that has grown from a single office in 2001 to industry-leading to forty-four branches across the US and Canada. Before continuing, I would like to thank you for spending your time reading Insight Global.
Why Insight Global?
Insight Global is a company that empowers people through their talents by providing them opportunities to become the best version of themselves. They provide recruitment and business services such as training seminars, portfolio management, and many more to the people with 35,000 jobs yearly in different industries such as tech, entertainment, health care, finance,  to name a few.
Sounds interesting? 
You may also think about how people may get a job and make money out of it, so let us continue and let us know how it works, how people get appointed, and other queries.
How does Insight Global work? 
It offers two types of services, and this is how it works. These services are:
Staffing Service – Insight Global looks for people looking for a job and assists them in finding one. People can find jobs easily with the help of this staffing agency as it provides them a job that matches their skills, educational background, and characteristics. 


Manage Service – It provides business services that help people in numerous ways to avail themselves of their careers. Some of the sought-out services are Skill training, software development, business analytics, application analytics, etc.
Recruiters and Account Manager 
Insight Global offers two positions: 
Recruiter and Account Manager
When a person gets a job in the company is first assigned as a recruiter. A recruiter finds qualified candidates for the job opening based on talent and then hands it over to the account manager. 
Works Recruiters do: 
Work 8 to 9 hours daily. 
 Make hundreds of calls every single day.
Work Account Manager Does
Observe hiring work 
 Handles all the recruiters
Can you make money with Insight Global? 
It is a legit company that pays its employees. Therefore, people can make money with this company. There are two ways to earn money are:
Find a job through Insight Global.
 Work for Insight Global.
Salaries 
How much do people at the company get paid? 
The average annual estimated pay, including base and bonus at Insight Global, is $126,005 or $60 per hour & the estimated median payment is $132,207, or $63 per hour. Positions that earn high wages at Insight Global include Director of Analytics, Director of Sales, Sr. Director of Infrastructure, Deposit Product, Azure Architect, Software Engineer, Network Director, Development Manager, etc. Another role in Insight Global such as a Call center representative, data entry associate earns an average salary yearly.
The highest-paid job is $210,000 annually for the Director of analytics and Director of Sales, and the lowest-paid income of a desktop assistant is $44,679. According to the research, approximately half of the salaries are above $132,200 in Insight Global. Its compensation scores in the top 20% of similar-sized companies, in perks and benefits also the company scores top 25% of similar-sized companies comparably. Compared to other countries, Employees of GA, TX, NY, CA, are paid the most.
 Is Insight Global a scam? 
It provides help to people to find a professional job to make themselves empowered and financially independent by making good money. It shows that It is a legit company that employs people and not a scam. In this company, besides base Salary, the employers also earn a commission for every referral. As we know, in the year 2000, It was founded, thousands of employees work with the company, and it gives positive remarks to the company. 
Services Provided by Insight Global
Business services such as training seminars, analytics, and portfolio management, are also provided by Insight Global. However, unless a customer is a company representative or a potential customer, this may not benefit them. 
Pros and Cons
Pros
Competitive Computation/Salary – Insight Global also offers referral compensation apart from the base payment, which means this company gives competitive pay more than money.


Length of Operation – Insight Global can enable a multinational firm to improve its organizational performance to gain a competitive advantage.


Offers Many Benefits – There are many benefits which employers of Insight Global gets:

Office Perks – Legal assistance, free food, work from home policy, company social outing, and unique office space. 
Paid Time Off – Paid holidays, maternity/paternity leave, and vacation policy/PTO.
Health and Wellness – Vision insurance, life insurance, health insurance, gym membership. 
Financial Benefits – Retirement plan, performance bonus, tuition reimbursement.

 

Several Employed Professionals – Employees who get a job in Insight Global are intellectual, engaged in work with varied characters rather than manual and routine mental.
Cons
Long Working Hours – The working time of it is long as compared to other companies. The time slot of every employee depends on their role in the company.


Discrimination – There is discrimination based on race, color, sex, age, nationality, sexual orientation, citizenship, social or economic status, and many more.


Deceptive Marketing – The incentives promise sometimes comes as a scam. They trick fresher's or college kids with more work and less pay with the promise of future earnings.


Toxic Environment – Employees go through irregular rules and regulations related to all emissions such as Toxic substances, hazardous water discharge, etc.


High Turnover Rate – Employees do not stay for the long term in the company. It can be due to long working hours which may give them stress.
Is Insight Global a Pyramid scheme? 
People think it is a pyramid scheme because of its recruitments that don't mean they are. Insight Global helps in finding jobs and services such as portfolio management, training services, etc. The pyramid scheme is a fraudster's attempt to make money by recruiting new participants making false Promises, no genuine service to them through social media, advertising, conference calls, and other means. This scheme may go too far in length to make it look like a real business.
Some of the certifications given to the Pyramid scheme are:
No Genuine Product or Service Sold: Fraudsters make false/ fake promises to sell or Provide Services through sources like online advertisements, E-books. Sometimes they also choose fancy Products to make it harder to prove that the company is under a pyramid scheme. 


Complex Commission Structure: The compensation structure is rigid so that it goes above the head of the customers. If the commission method is not known, be cautious. 


Passive Income: If the customers are offered a commission in exchange for doing work on an unclear, inadequate website, this may be part of the pyramid scheme. 


High Return in a Short Time: Consumers can get their commission within a short period shows that computation is given from new recruiters and not from product sales.


Emphasis on Recruiting: If the company focuses on recruiting people to join the program for free, this may be a pyramid scheme. The company will receive more commission on recruiting others more than the sale of the product. 
My Opinion
Insight Global is a company that has a clear path in helping people to succeed through empowering them financially based on their talent. They provide a decent work environment. The hiring department, recruiters, and account managers spend more time finding the right candidate for the specific role.
This company shows integrity in what they do. There is no cap on commissions employees earn more based on their significant potential. The salary increases with the level of promotions and increment claims are also correct. Recruiters can get up to $42000 to $45000, $30000 to $50000 an account manager can get.
Salaries of the employees are transferred directly into their bank account. It benefits their employees in many ways such as healthcare, retirement pay, paid leave, PTO, free food, etc. this company also provides online access to the current salary status to their employees.
The thing I like the most about Insight Global is the number of jobs that they recruit around 35,000 jobs yearly. It is the right opportunity for the person to earn a lot of money as an employee in Insight Global. Sometimes, the chance of promotion gets lessened because of the high volume of sales, increasing the lack of diversity.
What do I like about Insight Global?
Opportunity – Regular training is offered to the employees of every level to get an eventual promotion in the company and interaction sessions with the head office to determine the increment of an organization.
Great Company Culture – The organization has a good company culture. As most employees belong to the same peer group, this makes young people join Insight Global. 
What don't I like about Insight Global?
Temporary and Contracted – Most of the employees get temporary or contracted jobs. It makes Insight Global immutable.
Toxic Workplace – As most of the employers in the organization are from the same peer group, they will indeed get jealous of each other this creates immaturity and rudeness among the co-worker in the working place.
Career 
Employees mostly stay in this company for very little time. They mostly join insight global for money-making. Therefore, the diversity score of this company is less, so the diversity score of a company is measured based on certain factors like identity, Ethnic background, The Effectiveness of teamwork, Language skills, etc. The employers at Insight Global are qualified bachelor's from the University of Colorado at Boulder and major business colleges. The highest level of education that they ask for as a qualification is a Bachelor.
Financial Performance of Insight Global
Its performance score can be rated average with 7.5 out of 10.  The company's financial growth measures with the help of various factors such as stock market performance, revenue, annual performance, and longevity. 
Insight Global ranking 
According to the data of December 2020, Insight Global has featured as the best company for women and culture comparably. It was awarded as the Best workplace for women and Best company culture. In addition, the CEO of the company Bert Bean ranked on the best CEO list. It ranks among the topmost positions because they have company culture and women empowerment as the centerpiece of their business. Another reason for the growth of this organization is its mission to help people empower themselves mentally, financially, and professionally.
Questions Asked
What is Insight Global?
Insight Globe is an industry that provides employment solutions to the leading talents. Simply saying, it is a Georgia-based staffing agency firm.


When was Insight Global founded?
Insight Global, founded in 2001 in Atlanta, Georgia. 


What is the interview process at Insight Global?
It depends upon HR, and the interview is very informal, quick, and sometimes longer.


How much the employees in Insight Global paid?
The average annual estimated salary depends upon the role an employee gets in the company. Employers get both base and bonus.


Is Insight Global a pyramid scheme?
No, It is not a pyramid scheme because it recruits people based on their skills and talents. It takes a membership fee to get administered in the company group. The company which takes the free entry fee and recruits the person is the Pyramid scheme. 


Which type of industry is Insight Global?
It is a Service management industry.
Peoples Review
The average rating given to Insight Global is 4.5(based on approx 500 ratings). So people gave a mixed review on Insight Global. Let us see some of them. 
 Reviews are by the employers who used to work in this organization.
Professional Recruiter – He worked for this company for over one and a half years, his experience was good. Co-workers in Insight Global become like friends and family. It was a good place for him to work.

 
Desktop Assistant – It was a great company to work for. Sometimes the communication was becoming worse between the employees. 


Mechanical Designer – She worked for Jabil healthcare and Dentsply Sirona in the Sarasota/Bradenton area. She says it was a challenging job and required continual learning.


Project Manager – He worked for ten years in the company. His growth curve along with the company was remarkable but reluctant to give all the benefits unless asked.
Insight Global- Their Salary, Its Pros, and Cons