If the school decides that something is not healthy for you, it cuts off all the access. You can still google what a mitochondrion is, but what if the same organelle bounded by a cell membrane is doing something unethical like twerking on a TikTok or something? The next thing you know is that organelle is also banned from the school chromebook. Let us know 'How to Play Roblox on Your School Chromebook?'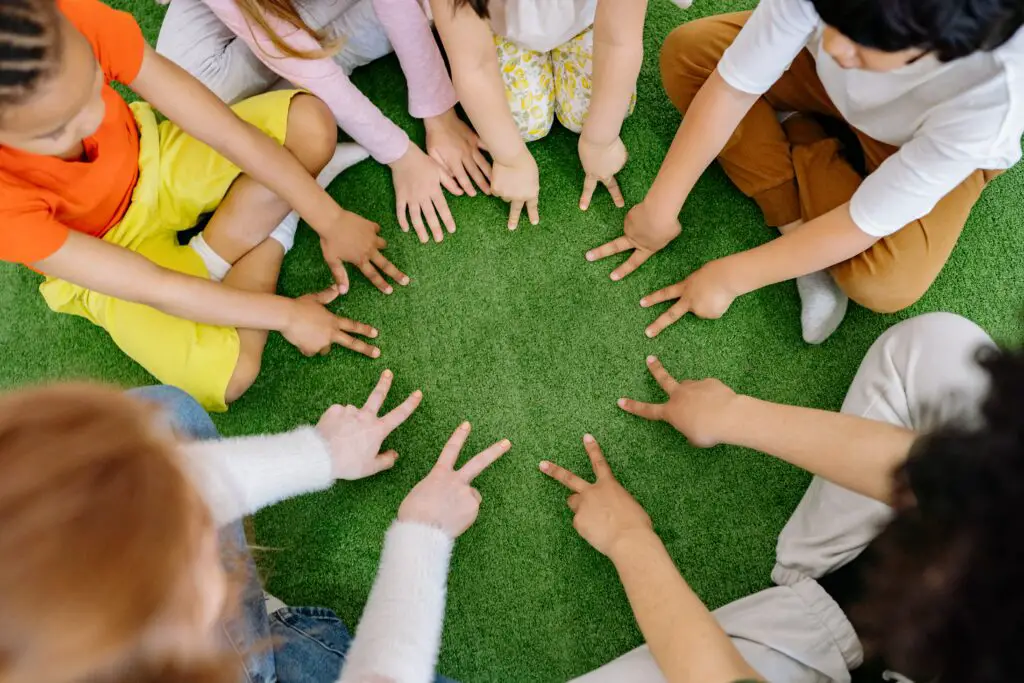 How to Play Roblox on Your School Chromebook?
You can enjoy Roblox on your school Chromebook through a website called New. egg. The second way is to enable Google Play in the Google settings if it's not already enabled. Also, the other methods to access Roblox on your school Chromebook are mentioned below. Let's dive into these methods. 
1st Solution: Enable Google Play 
You have to go to the settings of chrome
Click on the cogwheel icon present there 
Go to the Apps 
If Google Play is not already turned on, then you have to turn it on 
After that go to google Play, and search for Roblox in the search engine 
Install Roblox 
You can now play Roblox on your school Chromebook finally 
Second Solution: Log in Through the New gg:
New. gg is a mobile cloud gaming platform that lets you play games in the browser without downloading them. 
In the second scenario, the school Chromebook does not support Google Play, then search "now gg Roblox". The search will show you the relevant results, click on the first one saying "Play Roblox Online for Free on PC and Mobile" 
The site will open, click on the pink button saying "Play in Browser" 
You can also add Roblox in the shortcut so you won't have to search for it all over again. By adding it in the shortcut you can straight away click on the icon and you are good to go. But since you are playing it within the school premises so you have to be careful. 
So, open Roblox from the new gg website. Enter the credentials. Make sure you are entering the exact username and password that is neither too short nor too long or complicated. 
After you put in the username and the password, a pop-up will come up telling you about the verification. It will also ask you to solve the challenge. 
After you solve it, Roblox will be logged in and can play the game. 
Third Solution: Playing Through Mathsspot.com
You have to go on Google and search "Mathsspot.com", it will pull up Now. gg. It will start showing ads. After this process, the whole process of playing the game is pretty much the same. 
Forth Solution:
Go to pewdiepieisprettydarncool
A site will open up
Go to the tiny animal button given on the left 
You will find a Roblox right there
Sadly, it won't work as it's not the right Roblox link. 
After scrolling a bit, you will notice two Minecraft games. 
Don't click on the one with words at the bottom
Click on Minecraft having no words written at its bottom
It will lead you to the site which will have a button "Play in Browser" 
New. egg will open up once you click on the button saying "Play in the browser" 
Then it will lead you to a game
Click on the "Dressing room" there 
Then click on the + icon 
It will then ask if you want to buy Minecraft 
Click on yes
Google Play will open 
You have to sign in here 
It will ask you to buy Minecraft 
Of course, we don't want that
After logging in, simply search for Roblox 
Install it 
Then, enter your Roblox username and password and you are good to go 
Fifth Solution:
Go to Google and type v3.now.gg/play/5349
Go to markup.io 
Go to URL 
Create an account 
Go to the dashboard 
Then go to the workspace 
Then go to the URL again
Click on the control view 
It will take you to the Roblox site where it will be loading 
It means Roblox is now ready 
Sixth Solution:
Download all the game files in your drive 
Hit the menu key on Chromebook 
Search for my files app 
Hit enter 
Go to the downloads
Right-click the zip file here 
Click "Extract all"
Once it's all extracted, close it 
Go back 
Double-click on another zip file that will be there 
There will be more zip files inside of it 
The only ones having no zip files are super Mario maker 3 tatris 
These are the bare HTML files you can run 
For the rest of these, you are going to have to unzip 
To unzip them, then you have to right-click 
Click extract all 
A pop-up will appear 
Close it 
Then a page will open
You will have to double-click on public here 
Then, you will run index.html 
This will bring you to the game 
You can also continue extracting all of the files 
After all the files are extracted, delete the zip files so you have the bare file folder 
To run any of the games, you would have to double-click on the file
Double-click on public 
Double-click on index.html 
Make sure you don't drag this out of the file folder as it won't work 
After double-clicking on them, you can play any game on your chrome book 
Seventh Solution:
The first that you want to have done on your computer is zoom 
Go to the top of your Google search bar 
Type zoom download 
Then you can install it in your browser 
This is the first step to being able to play Roblox on your computer. Once you have it installed, open it, minimizes it, and leave it there for a second. 
Open zoom that you have already downloaded 
It would bring you to a screen where you have to join a meeting or sign in 
Go ahead and switch to the screen saying sign in 
You have to create an account and not sign in with Gmail 
The process does seem different from any other process, but just trust it 
After that, the option comes "Create your first google account" 
You are not going to make an account 
You have to go to the left bottom that says sign in instead 
Click on it
It will take you to a screen saying forgot your email or learn more
Click learn more 
Then a screen opens up 
On the top of the screen, there are three solid lines 
Click it and scroll down to where it says privacy policy 
Now all the information about the privacy policy will be shown which we don't care about 
Scroll all the way down 
At the bottom left, it says Google 
Click on it 
It will draw you back to the Google page 
So, now you have completed the workaround to get on Roblox 
Now search Roblox on the search engine Google opened in front of you 
Now it will allow you to finally get on the Roblox page 
Zoom is an online setting that allows you to have various classes with multiple people no matter where you are at any time of the day. 
How to Install Roblox on Chromebook?
This is quite easy and works on the arm and intel-based Chromebooks. It should also work on the vast majority of recent Chromebooks that are out there. Also, Roblox is free so you don't have to pay anything to anyone. Roblox has full keyboard and mouse support, so don't worry about getting the full gaming experience. 
The first step that needs your attention is checking that Chromebook has the Google Playstore. 
If the Chromebook doesn't already have it, go to the settings. 
Go to apps, and then enable it. 
The installation process will take some time.
Then you will have Google Playstore in your Apps list. 
Search Roblox on Playstore and install it 
Once installed, it will be visible in your menu.
You can either hot the search and type Roblox or click on it in your app menu 
Once you are in, you have to create your account or log in if you already have an account 
On logging in, you will be presented with different Roblox games 
You can also hook it onto the larger display 
Why Does School Blocks Games and Websites?
If you can play Roblox at home, but can't at school, maybe your school wants you to focus, or maybe there is more to the matter. Imagine the whole school jumping onto the WiFi to stream Euphoria in 4K. The network is most likely to crash. It means it is less about censorship and more about the resources that the school has. If you want to access something easily at school, VPN is your best friend. It is because VPN will encrypt your internet traffic. It is just like being hidden under a cloak. With this comes. With great power comes the great reward of browsing the internet without any unnecessary restrictions. 
Many VPNs will do the job. Some are free while you have to pay for others; some are safe while others are not so safe. So, VPNs are quite straightforward, they turn into a ninja and allow you to surf freely. 
If you want to know how to unlock websites on a school Chromebook, VPN will be your best ally. But a web proxy is not safe and works sometimes. It is often unpredictable, and there may be more than one server needed for the job. 
Use IP Instead of URL:
You can learn to access restricted websites using an IP address instead of a URL. It doesnt need you to pay any amount, and there are no installations needed. Though some work will be needed to get the actual IP address. But even then your job may not be done. 
Tor Browser:
It is a tool that deals with online censorship. It sends data through volunteer servers, thus hiding your IP. But you will have to download it and you may deal with slow speed. Also, it won't allow you to watch Netflix, but you can still play and browse anything you want. Many servers tend to block its access, so it might be not the best option to use it. 
Google Translate: 
Yes, it does have you confused. You can make use of Google Translate to translate the URL. Then you can use the translated link as a temporary proxy substitutes thing to access blocked websites. It does work occasionally on PC. A lot of the time, you may only get the text-only version of the website without any images. This means it is not that reliable, but at least fun. 
Conclusion: 
This was all about accessing the blocked website on the school Chromebook or being able to play Roblox on your school Chromebook if blocked or otherwise. But the real question here is if you are going to get into trouble for accessing the blocked games or websites. It is fine in western countries as there is nothing illegal involved. Though all of this would be against the school policy and you might get in trouble at the school level. The point is, use and access everything with caution and you are good to go. 
Frequently Asked Questions:
How Do I Play Roblox at School When It's Blocked? 
For this, you may need a VPN. 
You can sign up for the VPN that you have chosen 
You have to download the app for that VPN 
Connect the VPN server near you to get the best results 
Then go to Roblox's website 
Log into your account and then you can start playing without any worries 
How do I play Roblox on Chromebook?
For this, you have to open Google Play Store.
Turn on Google Play Store 
Then, set up Google Playstore 
Then you can look up Roblox in the search bar of the Google Store 
After the app is installed and start playing Roblox on Google Store 
How Can I Play Roblox Without Downloading It?
You can play Roblox on Chromebook without downloading it through a website called New. egg. This app allows you to play mobile games through your browser. 
How to Play Roblox on Your School Chromebook?