Perhaps you've been wondering or thinking of the best way and the easiest step to take, to land yourself a job at a beauty and cosmetics company Ulta. You need not to wait anymore as one of the largest beauty stores in the United States of America, ULTA Beauty, is seeking out interested persons.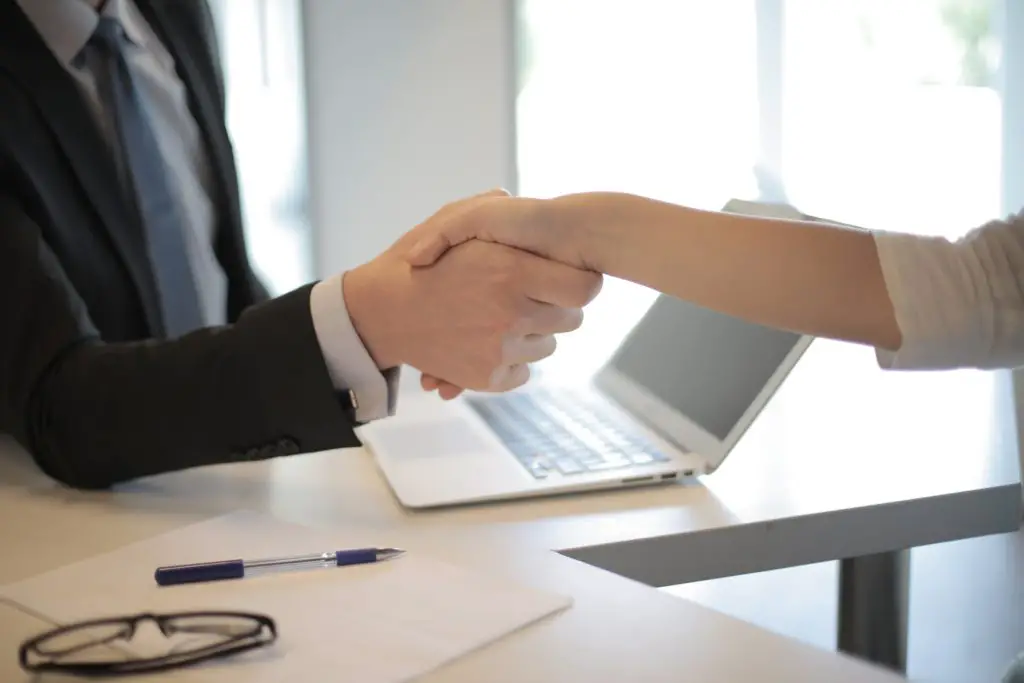 What Does ULTA Beauty do?
ULTA Beauty, is a large, American, beauty retail company that offers cosmetics, fragrances, body and beauty products, facial tools and healthcare products, manicures, makeup applications, and also salon services. They also deal in the sales of brands like Kylie Cosmetics, etc. As of 2021, ULTA has a total of 21,000 employees, according to a report by Bloomberg, and 1,200 stores in about 48 states in the United States of America.
In order for you to become a staff/worker at ULTA, you must have at least passed from High School or have a GED at hand. This however, doesn't always turn out to be the only case at times, as it as well depends on the position you are applying for. Putting in for a beauty advisor would require you to have a High School diploma, a minimum of one year experience at doing such, and also one in the retail industry. If after all these your application is found suitable, you would be contacted for an interview. An in-depth review about the application process has been outlined below.
Steps to Getting a Job at Ulta
Step 1: The first and utmost step to take, is finding your way to the ULTA Careers website, for an online application.
Step 2: Navigate through the search box and select or filter out how you want the job listings to be arranged. You can do so by selecting either KEYWORDS, STATE/PROVINCE, CITY/ZIP, or TALENT AREA.
Step 3: Once you make your choice, numerous openings would surface. Scroll through the results and take your time on it, till you find a job title that seems more appealing to you.
Step 4: Click on the link and it will bring to your viewing the full details about the job. Then, go through its description and necessary requirements, and determine if you would fit in for it. Then, click on the APPLY NOW button.
Step 5: You would then be required to CREATE an account or SIGN IN. If you don't have any, proceed with the registration by inputting the following in the form:
Legal First Name
Legal Last Name
Email Address
Username
Desired Password
Password Hint
When you are done, click the REGISTER button.
Step 6: On the next page, you would be mandated to give your consent to the terms/conditions by clicking on all check-boxes.
Step 7: The next page is where you would get to type/paste a cover letter, which is optional, and also attach a Resume. You might however choose to do this by linking your LinkedIn profile or decline by clicking on the "I don't want to attach a Resume" link.
Step 8: Enter your personal information, e.g. legal First and Last name, home address, email address, city, state, country, etc. And also how you heard about the job opportunity.
Step 9: This is the final stage of the application process, and you would only be required to fill the following:
Pre-employment Questions
Application Information
Maximus-Precheck
EEO Questions
Certification Statement
Step 10: Review your application and submit.
Additional Details
   Once you get shortlisted, you would be contacted in order to go through the final stage of the application process, which is by undergoing an interview. This might be done via the phone, video-meeting apps, or by making a physical appearance before the employer. The interview would screen you about the brand's awareness, and anything else related to retail and sales management.
   However, you should as well be aware of some facts about working with ULTA; else, you would never make it into the team, or end up losing your offer much sooner. The first of it is that; each candidate must have attained 18 years and above, before applying for any position. Their working hours are from 10:00 AM – 9:00 PM, on Mondays to Saturdays, and 11:00 AM – 6:00 PM, on Sundays. If you are looking towards applying in the service sector, some hand(s) and vocational skills like cosmetology, hairstyling and barbering, makeup, etc. are a must have, as you would be expected to deliver a highly rated job for patronizers. Also, leadership skills, excellent interpersonal skills, and customer service, are inclusive. Lastly, workers at ULTA are mandated to wear all black, solid clothing, as a uniform. The clothing should have no other pattern or color on it, as it is solely meant for the identification of the staff.
   Before the interview, try to find out more about the position you applied for and see if it fits perfectly to the reason why you applied for it. This would enlighten you more and prepare you better before the interview. Also, try to be interactive and communicative during the interview segment. If you do not know, an interview is only meant to assess and determine if you are a right fit for the job you applied for, and also if truly you have the knowledge about what you have on your resume. So, you need to have yourself composed and exceed the mark.
How Much Does ULTA Pays its Workers?
In a report made by PayScale, ULTA Beauty pays its workers an average of $13.79 an hour. The hourly pay, however, ranges from an average of $9.46 to $20.96 an hour. The pay however varies, as it is often determined by the position you applied for and also the location which you are. Careerbliss also reported that; the highest paying position at ULTA, which is the General manager, is billed at $56,000 annually. And the lowest, a cashier, earns about $18,000 yearly.
Conclusion
ULTA Beauty is a byword, when it comes to beauty and it's accessories, in the U.S. Public rating also shows that it is a good place to work at, as one would understand the beauty world better; most especially, on trending products and customer relations. Workers are offered benefits such as dental and vision coverage, life insurance and disability coverage, lifestyle insurance, paid time off and holiday pay.
Frequently Asked Questions
How long will it take to hear from ULTA after submitting an application?
Feedback is often received days after the submission. The longest period recorded has been a week, but in rare cases, two or more.
   If at all there is no sort of feedback, you can make a follow up by contacting the retailer via email or phone. Some positions however, like a stylist and a manager, might require a longer-waiting period of time.
Should I Apply for Work at ULTA or Sephora?
Although ULTA is made available in almost all major locations in the U.S.; employees feel that they are being poorly compensated, compared to Sephora.
Does ULTA Pay Pension?
ULTA Beauty offers a retirement savings plan. All it requires is the employees enrolling for the 401 (k) plan, which can be done, even on their first day at work. It is however available for workers of 21 years and above.
Does ULTA Employ Amateurs?
Not every job opening at ULTA requires one to have minimal experience. They also render and provide some training services, for those who want it or sign up for it.