If you have applied for the job at Tj Maxx and maybe successfully passed the hiring process, you must be wondering how long will the orientation last?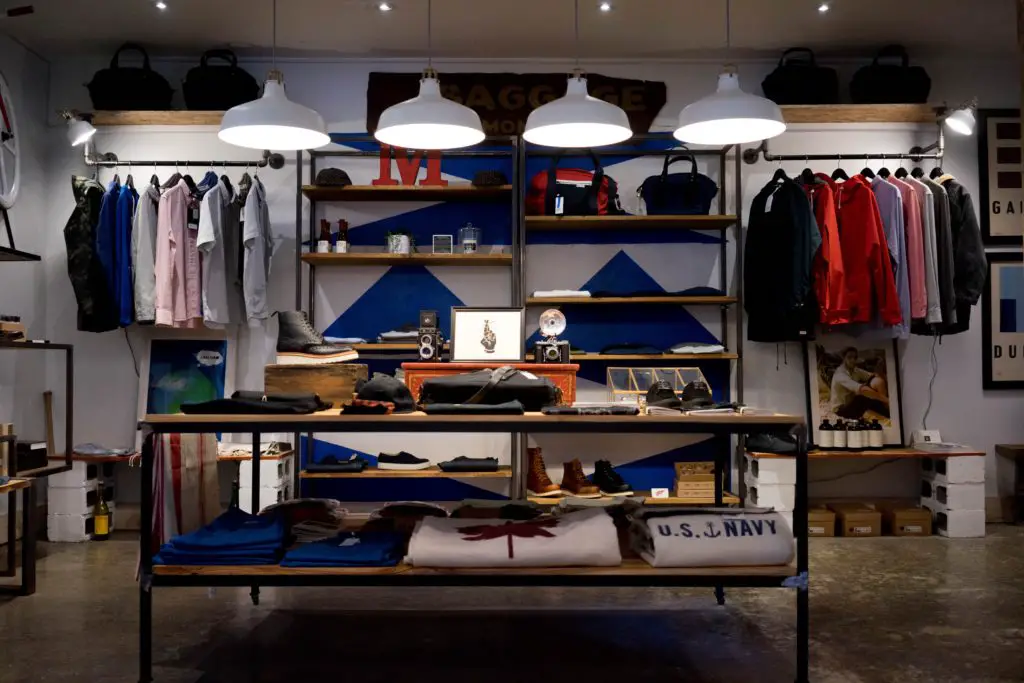 Well, this is a detailed article about the orientation at Tj Maxx. You will learn how long it takes and also how each day looks like. But before moving further with the article, let us give you all a quick overview of what Tj Maxx is?
Overview
Tj Maxx is an American department store company founded by Bernard Cammarata in 1976. It is headquartered in Framingham, Massachusetts, United States. The company is famous for its items that they sell at an off-price which are similar to other similar retail stores. The company has been successful in providing jobs to over 320,000 people in its 4500 stores operating in 9 countries. 
How Long Is The Orientation At Tj Maxx?
The orientation will probably depend on which region you are working in, however, it is most likely to be around 3 to 4 hours long in a day. You will be trained for around a week before you start working on the floor on your own.
What Do The Orientation/Training Days Look At Tj Maxx?
Below are the well-described paragraphs about what your first few days look like after you are hired by Tj Maxx. The days will not be similar for all the stores out there, it will most likely depend on which location you are working at, which season you have applied for, and lastly which, job position you want to work at. However, this is just to give you a rough idea of what you can expect in the first couple of days. 
The first day of the orientation is not too long and is about 3 to 4 hours. They let you watch various videos on different topics such as the dress code, emergency, and things like that. One of the interesting things you are going to learn about Tj Maxx is that you get a temporary card for 10% off for the store. That means on that day you could buy something from the store with your employee discount card. After working for 3 to 4 months in the store, you will be eligible to get an employee discount of 25% off. 
On the second day of your orientation, you will be given a tour around the building. They will show you the emergency exit, and different sections like the home department, children's department, women's department, etc. You will learn about different things that you may or may not know already. They just try to get you acquainted with the department you are going to be in. You will also be introduced to your coworkers that you are going to be around. You will be provided with your employee T-shirt on this day as well. You are required to wear that T-shirt on Saturday only. Then you will be given your schedule for the next few days and your name batch. They show you where to clock in and out and also provide you with the employee number that you are going to need for the same. You will find out that they have a calendar in the break room that shows certain days for 20% off. It also shows when you will get different meals. While going through the calendar, you will notice that Tj Maxx really takes good care of their employees and feeds them well. Tj Maxx has all kinds of snacks in all different break rooms that you can get for free. 
On the third day, you will get to introduce yourself to other people working there. Then you will start working in your department. You will get a lot of insights while working on things in your department. For example, if you are working in the jewelry section, you will find out that any purse that is over $100 they are going to be attached to the cord that is connected to the wall. So that nobody can try to steal it. And also, there are little sensors on the purse that makes an alarm if someone walks out of the store with it. Then for every two hours, you are supposed to make sure that every item has a price tag on it and all items are arranged properly. The third day is just the same as the second day. You need to organize items in your department since Tj Maxx gets delivery trucks every single day. You need to make sure your area looks pretty.
On the fourth day, you will be trained on the safety policies that Tj Maxx conducts during the covid pandemic. You will need to learn how to sanitize the items if the customer wears them and doesn't buy them. You will be required to let the customer know if they are behaving against the company's safety policies like not wearing a mask. Then your manager will let you know that after working for a certain amount of time on the floor, you will be trained on the register of your department. So when you get trained on the register, you will not only work on the register but also on the sales floor if needed. For example, when the line at the register is not busy, then you will be required to come and work upfront.
Conclusion
This article would be summed up by saying that the orientation at Tj Maxx along with the training will last for around 3 days up to a week. They train you on each and every aspect of the role you are about to work for. The training is not that tough and you will learn a lot in this time. You will get paid for all of your training and orientation days as well. 
Frequently Asked Questions
1. Do you get paid at Tj Maxx orientation day?
Yes, you do get paid for the orientation at Tj Maxx.
2. How should I dress up for the orientation?
Dress casually like jeans, a T-shirt and sneakers.
3. How long will it take for the orientation day after passing an interview?
After you have successfully passed an interview, you will be called by them to let you know that you are offered a job at Tj Maxx. However, before coming for the orientation, you will have to go through one last step that is a background check or drug test. It will take about a week for your orientation after passing an interview.
How Long Is The Orientation At Tj Maxx?