Introduction 
Our world revolves around techniques that influence us. Everything we do is a result of an influence from a direct or indirect source. While we may not be aware there are always certain behind-the-scenes tasks that are carried out to make growth and development possible. These, although unheard of, have a category of their own. One such category is grocery merchandising. Let us know Grocery Merchandising.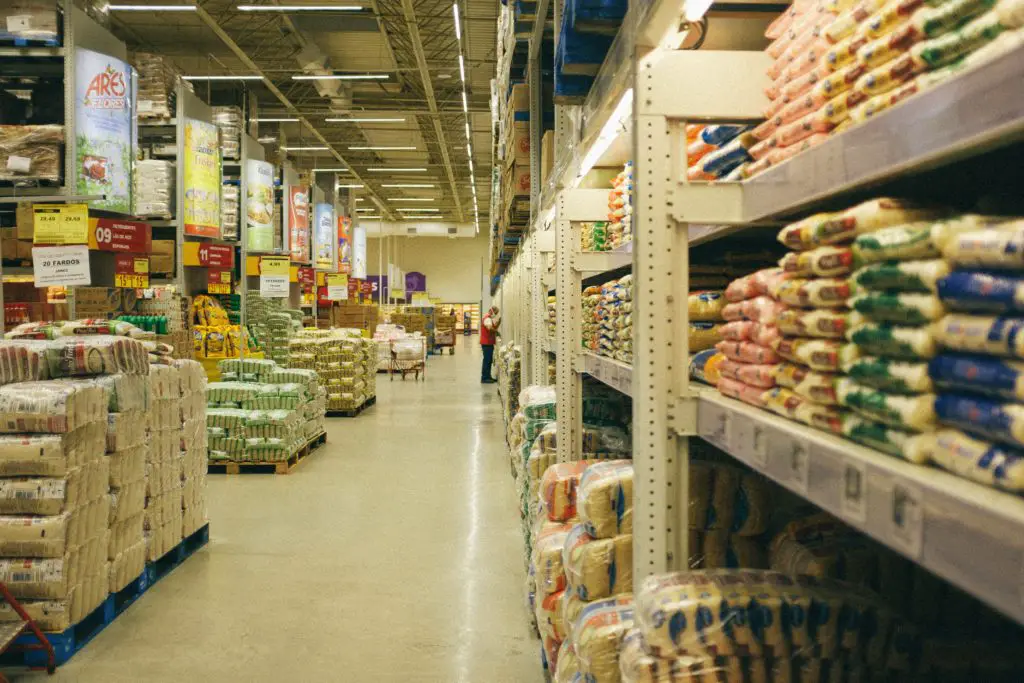 Grocery merchandising 
You may have gone to a supermarket to pick veggies but found a carton of juice around and picked that up too. This is nothing but the success of grocery merchandising. There are ways to do things even in groceries. These are not just for aesthetics and presentation but also to up your sales! That's right, how and where you put that can of beans will decide whether it sells or not! This article includes important information and answers to all your doubts about grocery merchandising! 
What is grocery merchandising?
The big question. Grocery merchandising can be understood from a basic view by the name itself. It refers to a strategy developed for successful sales for grocers. To put it in simple terms, it is the process of positioning items and transforming the store in a way that major products are highlighted. Think of when you went to a store and saw the latest pack of gum near the cashier. That is an example of grocery merchandising. To understand the consumer and influence them to purchase products simply through placement. 
Why is it important?
Intriguing, isn't it? However, it is also quite necessary for the following reasons:
For the consumer 
The customer always comes first. Quality and health are given more priority than sales for this reason. The main goal of grocery stores is to ensure the satisfaction and safety of customers. Therefore, grocery merchandising can be helpful. With the smart placement of products, it not only becomes easier to find the product but also to know about it. The customers become aware and get knowledge of the product. Even if they don't purchase it, now that they are aware they may consider it in the future. 
For sales and revenue
The next thing after quality and loyalty is the sales. It's what keeps the stores running. To get what is trending, you need to clear the clutter out and earn revenue to purchase new stocks. Grocery merchandising increases the chances of purchase on the consumer's end. This in turn increases sales and revenue compared to those with regular placements.
To receive stats 
Often stores are given trial orders or purchase a small number of new products on the market. Although there is advertising and promotion, customers are not aware of the availability of the product at the store. In such cases, grocery merchandising comes to the rescue! Placing your products with the right techniques brings the consumer's attention to it. Once you receive their attention, you can easily take note of customer response toward your product and decide whether it's profitable for your store. 
To understand consumer choices for future purposes
It is only when you know what customers come to you for, will you be able to make a growth in your sales. If you're going to sell products that no one is interested in, you're in for a loss. Using the tactics of grocery merchandising to place your products and note the preferences can help you save time and money. With your stats received through grocery merchandising, you can decide what products are wanted and stick to ordering those. 
Ways to go about grocery merchandising?
So what are the grocery merchandising techniques?
Health 
Health always comes first in a consumer's mind. This doesn't mean that you're only going to line up the entire front section of your store with medicines and veggies. Plan your product placements in such a way that health-related products are given priority. Whether they be homeopathic and organic products or even fruit juices and so on. It is also a fact that a large part of the consumer crowd comes in for health-related products. Therefore, more preference must be given to these items during grocery merchandising. Look to place these products in the frontal and central parts where maximum and quick crowds come in. 
Newbies in town! 
These include all your promotions and new products. Straight from the advertisements to your store are the kind of products we look at here. You want to place the new items that you're trying out in the front section and even in bits and pieces around the store so that maximum eyes fall upon them. There are chances that the customer may be on the lookout for the product and wishes to try it. However, it's not a need so it just lies in the subconscious part of their mind. When they come across the product, it strikes back that they have a desire to try it out.
Fresh out of the oven!
This doesn't only include your bakes but also all fresh foods. The major reason is that most people are on the lookout for freshly made products. Secondly, most fresh foods don't have a long life span. Therefore, you must focus on selling those out first. Placing them in the central portion of the store does many benefits. This avoids much loss and is also effortless access to the consumer. Try this idea with all your eatables, plants, hot beverages, and so on. Another tip, fresh foods are always in demand. For a quick snack, breakfast, etc. people depend on such items. Don't keep them hunting for too long or they may lose their will to purchase them. 
Popular craze!
Next, come the products in demand. It could be the latest soup mix or the trending shampoo. This includes a mixed bag of products that are just out in the market or have gone into crazy demand. When people hear about such items, it's natural that they will be on the lookout to try them out. Remember, they may not specifically come to purchase these. Therefore, you must make it visible to the consumers as and when they come in. You want to keep such items mainly on the front section or around the cashier where every customer is bound to see them. That way, whether they want to try it out or not, they'll still consider the purchase. 
Few additional tips and tricks! 
Dive into a few extra tips to enhance your grocery merchandising skills. 
Shelfs' affairs 
Shelves are a crucial aspect of any store. No matter the products you place, shelves are always there. You want to understand how to place your products on your shelves in the most efficient way. 
For example, whether you want to put the older products first so they sell out. You may use a color scheme. Some may use a branding scheme. There are different ways to arrange your items but the best is to optimize them as per the consumer's needs. If you notice that consumers like a flavor better, place it in between. That way they can see their options but also pick what they want without having to stretch and fit their hands into the corner of your shelves! 
Secondly, if a lot of your customers are purchasing one brand over another, give that preference. At the same time remember to showcase the variety so that your other products are considered and can sell out too!
Creativity on point
When you decide the placement of your products, get creative. Make your color schemes look vibrant. You don't have a say on how the packaging of a product looks but you can change how it's arranged. 
Think about the heaps of cans set up like a pyramid in the center intersecting aisles. Your creativity assists the image of the product and makes the consumer curious. There are numerous ways to go about this. Besides arrangement and color, you can consider posters, decor, and add-ons, and many kinds of strategies to make the products stand out. The best place to use your innovative ideas is firstly the counter where every customer will arrive. Next, you can work on your aisles, racks, and shelves. 
Prioritize the groceries too
Being a part of the store, you'll know what kind of groceries go out first. You will have a rough idea of the sales. Use that to your benefit. With the help of grocery merchandising, place the products in a way that people will see what they want. Once their attention is drawn to the products they're set to buy, they'll browse throughout. 
Another way to go about it is to place a limited number of the products in the front or center. With a limited number or option, the consumer can be led to the rack where the product is. Amid this process, they will come across a variety of items that will take their fancy!  
Directions are always needed
Quite often, customers look at a product and decide that they'll give it a check. However, with all the other items on the list, they lose their directions. Searching for an item with the help of boards alone is not a fun way to shop. In such cases, they tend to scrap that item to avoid hassles. That is a loss for us and grocery merchandising can change that! Once you place your products in their respective positions, make use of directions. This can be done with the help of stickers or posters along the way. 
There are other creative ideas such as coordinating similar products and connecting them. For example, if a customer is in the soap aisle, you can attach posters asking them to check out other toiletries with a mention of their floor, aisles, and racks. This reminds the consumer of the product and they may even consider taking it around. 
Conclusion 
Now that you've got all the tips and tricks to set up your store, work on grocery merchandising! Get your reports and analysis about your customers and items and pick the ideal grocery merchandising plan for your store!
FAQs
Is grocery merchandising a separate profession?
It is not a completely separate field on its own. There are a few big stores that have their grocery merchandisers due to the vast areas to be covered. However, mostly the staff itself come up with strategizing and sticking the store up. 
Is it ideal to place two completely different products in the same aisle?
One wouldn't suggest placing two distinct products on the same aisle. Items belonging to one category are usually placed together with the idea that all the shopping can be done at once. However, if you have a unique strategy and your products can match in some way, you may want to give it a try. You wouldn't keep baby napkins with cooking oil. However, you would consider keeping spices with oil as they serve a common purpose of cooking. 
What items should be kept in the latter sections of the store?
It's not easy to understand what to leave for the back of the store. This depends on the kind of sales your store has. You wouldn't keep popular products at the back even though their demand is high and it's a given people will buy it. A few items you can consider are older items and rare items with few choices. You can also consider placing specialized products like tools which are a need for some. It's a given that a large crowd won't buy these. However, you're certain that those who come looking for it will purchase it. Therefore, it's best kept in the latter section of the store.
What is the easiest way for customers to find what they're looking for?
There are ample methods to guide customers to what they're looking for. Grocery merchandising helps in this process. Even staff and salesmen know the placement of products. Moreover, customers tend to ask where items are at the counter itself. Other direct methods are the use of boards, directions, posters, and so on. 
Grocery Merchandising-Know More