Science has developed in many ways over the past few centuries. With each new development, a new sector for job opportunities arises. These provide people with more knowledge which leads to more and more advancement. Like this, one of the recent jobs found in the science field, to be more exact, the geological sector, is Geological Engineering job & careers.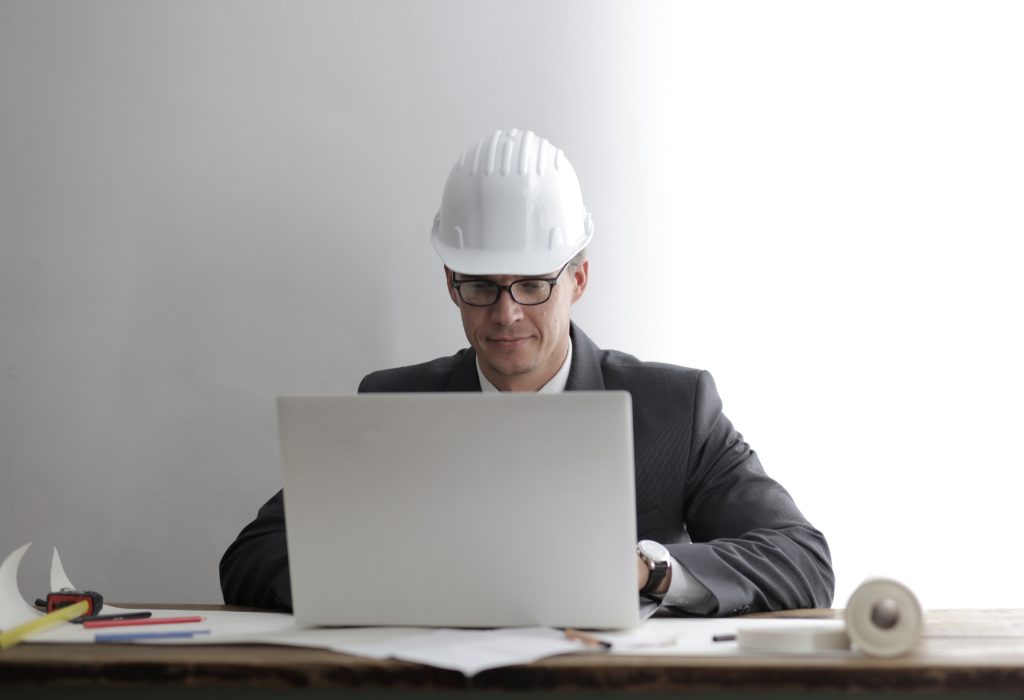 Many courses have come up in these recent years. With each program, there is a supplement number of jobs and opportunities one should lookout. Therefore, if you have been considering taking up Geological Engineering as your career, it will be best to know what your future in employment will be similar to; therefore, let us see the different scopes that will get supplied to you as an aspirant.  
What is Geological Engineering?
First, let us look at what exactly is Geological Engineering.
Geological engineering is the field that has mining, geology, forestry, geography, and civil engineering. These engineers try to solve human problems related to the earth. Geotechnical site evaluations of rock and soil slope stability for projects, environmental studies and planning for development sites, groundwater studies, hazard investigations, and the discovery of fossil fuel and mineral resources are among the specialties.
Most engineers work with engineered materials whose properties and behavior are well known. But Geological Engineers deal with natural materials whose behavior and properties are unknown. Since there are so many uncertainties that it brings, it makes it a new and interesting challenge for many.
What do they do?
Geological Engineers try to investigate the resources that have not gotten exploited, including mines, rivers, dams, etc. They are also in charge of maintaining the traffic in the quantity of resources that we utilise.
They also maintain pollution control, take surveys for minerals, and drinking water, build material resources, and map landslides and earthquakes.
Site investigations have gotten carried out for mines, dams, roadways, trains, pipelines, and other vital infrastructure. They collaborate with civil engineers to develop critical components of building projects.
Since copious scopes are in this field, it being relevant everywhere in the world, it is more or less easy to get a job in this field. They are jobs that get given by both government, and private companies. 
How to Become a Geological Engineer?
After all this, the central aspect for even getting a job being a Geological Engineer is to go through the necessary educational institutions.  Let us look at what the steps to becoming a Geological Engineer are.
• You must first get a bachelor's degree in engineering before pursuing a major in geology, geoengineering, or geotechnical engineering. These are only possible after you have successfully passed high school. 
Basic knowledge of maths, physics, chemistry is required to pursue this degree. 
The Geological Engineering course will have a duration of 4 years that involves a lab too.
You may need to have an advanced degree for positions like petroleum or mining engineers.
Some universities are flexible with the requirements that are needed for you to pursue Geological Engineering too. 
What is a day of work being a Geological Engineer?
Knowing what a typical day at work for a Geological Engineer may guide you in your quest to find out the compatibility between you and this job.
The duties of a Geological Engineer are varied. In the office, a typical project begins with a search for existing information on the site, such as maps, geological reports, and aerial pictures. 
Fieldwork includes mapping, helicopter monitoring, and managing drilling contractors. A variety of laboratory tests, as well as core logging, are carried out.
Data is typically compiled and processed in the office using software like GIS, mapping and logging systems, and AutoCAD. Slope stability, stress and deformation, groundwater movement, and other components are all analysed using computers. After that, the consumer will be given a report.
Throughout the project's construction, the Geological Engineer visits the site on a frequent basis to guarantee that all plans are carried out. Field instruments are frequently deployed and analyzed during the construction phase to validate the design and monitor for unforeseen deviations from the layout.
Licenses for Geological Engineers
When applying as a newbie, you do need a license to start working. After the experience starts accumulating, a license known as the Professional Engineering (PE) license can be obtained. Professional Engineers can manage others, sign new projects, and communicate with people.
Salary
A typical Geological Engineer can receive a rough sum of $84,300. The Top 10% of people working in this field get around $136,800, while the bottom 10% get an average salary of $62,000 per annum. 
Skills required to be a Geological Engineer
If being a Geological Engineer is your interest, then there are several skills you need to have to be the best at your job.
Team Work: A mining and geological engineer must be able to work well with others. Mining and geology engineers must collaborate with engineers from other disciplines, such as geotechnical and metallurgical engineers.
Communication Ability: A mining and geological engineer must communicate effectively to provide reports and directions. They are responsible for preparing reports and regulations for employees. A mining and geological engineer communicates verbally with construction workers to minimize misunderstanding which might lead to more harm and have a detrimental influence on environmental concerns.
Analytical Thinking: The job of a mining and geological engineer necessitates analyzing the broader ramifications of their current activity. It entails taking into account numerous conflicting yet interrelated concerns at the same time. They are in charge of environmental reclamation planning.
Problem Solving Ability: Exploration of mines necessitates the use of a mining and geological engineer. They are responsible for mining operations planning, mineral processing, and environmental reclamation programs. A mining and geology engineer's profession includes working on complicated projects that need excellent problem-solving abilities to achieve objectives.
Careers from learning Geological Engineering
After completing your geological engineering course, there are several job options for you. Let us look at them.
Petroleum Engineer: A person who is an expert in the extraction of oil and other natural gases is known as Petroleum Engineer, otherwise known as a Gas Engineer. Petroleum engineers are responsible for handling onsite problems and drilling operations. They get expected to find new and reformed ways to extract petroleum and other gases from older wells. 

Salary: The average salary for Petroleum Engineers is $137,330.
Job Outlook: It is expected that a growth of 8% will occur in this field in the upcoming years. 

Mining Engineer: A mining engineer is in charge of obtaining minerals from the earth. They are in charge of mine development and subterranean operations. Mining Engineers are also responsible for understanding the effects of mining and finding solutions to it.

Salary: Mining Engineers have an average salary of $87,960 per annum.
Job Outlook: There is expected to be a growth of 4% in this field. This rate is slower than average.

Geologist: Earth Sciences are the bedrock of a geologist's career. It is concerned with the study of rocks in their natural environments. A geologist is someone who examines rock formations and pure processes that affect the surface of our world, such as volcanoes and river development. If you do not wish to be an engineer, being a geologist is the greatest alternative for a mining profession; and geological engineer.

Salary: A geologist gets an average salary of $130,000 per annum.
Job Outlook: There is a rate of 7% of growth in being a Geologist. 

Geothermal Engineer: To generate energy, a Geothermal Engineer turns to natural heat sources. Evolving geothermal energy is the predominant aspect of being a Geothermal Engineer. 

Salary: The average salary for being a Geothermal Engineer is $78,518 per annum.
Job Outlook: There is a predicted rate of 4% of growth shown in this field.

Geophysicists: Geophysicists look for reserves of oil and minerals, as well as water and energy supplies. They are also worried about earthquakes, as well as the internal structure and evolution of the Earth. Geodesists study the earth's size, shape, and gravitational field, as well as the gravitational fields of other planets.

Salary: The average salary of geophysicists is $89,385 per year.
Job Outlook: A 7% growth gets shown in the field of being a geophysicist.

Building Inspector: A building inspector inspects designs and makes site inspections to ensure that all local and national building laws and regulations are obeyed. The building inspector will check the wiring, HVAC system, foundation, roof, siding, garage, plumbing, and any electrical equipment, among other things.

Salary: The median annual wage of a building inspector is $62,860.
Job Outlook: There has been a decline of growth in this field by 3%.

Geological Advisor:  Monitoring and reporting of continuing appraisal well activities are among the responsibilities. Picking formation tops, creating good correlation panels, and developing early geological interpretations of incoming data, including good logs, cores, formation pressures, and dynamic test data, will be included in the activities.

Salary: Geological advisors make an annual salary of $97,175 per year. 
Job Outlook: There is expected to be a 6% raise in this job.

Professor: If you do not want to work in the technical side of geological engineering, then teaching the subject to the upcoming youth might be the best option. 

Salary: You can get a median salary of $102,060 per annum as a Geology Professor.
Job Outlook: There is a rate of 12% growth in this field.
Is this the Right Career Path for you?
If you were a youngster who enjoyed collecting "special" stones or watching streams flow underground and then emerge, or springs emerge from the earth… If you excavated snow tunnels, built forts, footbridges, or sandcastles. Essentially, you were experimenting with geological engineering.
However, before delving into geological engineering, it is a good idea to narrow your focus to a specific area, such as structural, environmental, or geotechnical engineering.
Long before graduation, you can get work-related experience that can help you better understand any subject. Students obtain experience interning in their field of study through co-op programmes, and some of these experiences are compensated.
Internships are another great way to dip your toe in the water. Interns do a range of laboratory procedures, use computers to calculate size distributions and construct plots and statistics, and participate in fieldwork at sea and geophysical surveys. If these kinds of activities appeal to your inner explorer or builder, that's a positive indicator.
Conclusion
Geological Engineering is a subject that gives you tons of options to pursue as your future job. Swarming through the tokens provided by the earth, it shows a fascinating side with its unpredictability. It is one of the few jobs which have you work outside while using a degree. It offers a decent salary from the beginning, with even more room for you to grow. If you think you have the necessary skills mentioned above and are ready to tackle the appalling unpredictability this job offers, then; you should apply for the job.
Frequently Asked Questions
Q.1. Which country is best for studying geology?
Ans: America, Lebanon, and Finland are the best countries for studying geology.
Q.2. Where do geochemists work?
Ans: Geochemists work on-site which means they will be working near oil companies, government agencies, research facilities, and environmental facilities. 
Q.3. Do Geoscientists travel?
Ans: The majority of geoscientists work full-time. When conducting fieldwork, they may be required to work additional or irregular hours. Geoscientists routinely travel to meet with clients and perform fieldwork.
Q.4. What are the highest-paying geology jobs?
Ans: Conoco-Phillips ($134,662) and Langan Engineering and Environmental Sciences ($92,016) are among the top businesses and pay the highest average wage to geologists.
Related occupations in 2020 include:
$69,705 for an environmental scientist
($108,232) Geophysicist
Engineer (Environmental) ($82,325)
($100,523) Scientist
Scientist on staff ($90,937)
Q.5. Why is geological engineering important?
Ans: Engineering geology aids in the design of safe and cost-effective building projects. Geological information for a project site is critical during the engineering project's planning, design, and construction phases.
Geological Engineering Job & Careers – Know More