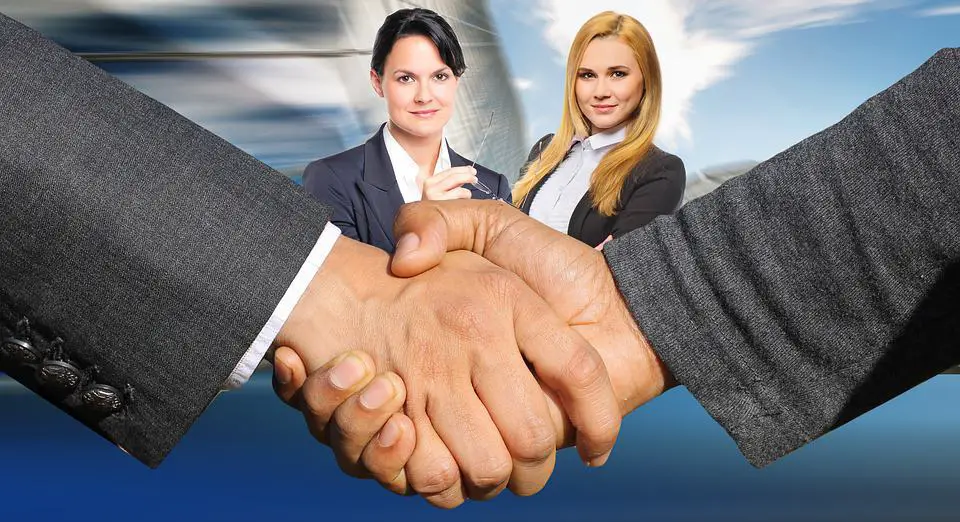 Most people dread negotiating when it comes to the salary. They do not do it and let it slide the table. Should a person negotiate for their salary? Negotiation about anything indeed is a part of life and, whether an employer anticipates this is the question. It is a question that has to look at in every context. But the general answer would be maybe because this entirely depends on the employer. According to the research, most employers anticipate salary negotiations during the interview. Let's know 'Do Employers Expect you to Negotiate?'
Employers are prepared to face this question as it is not an uncommon occurrence. Those who are in the recruitment business know that such questions will arise and so they are prepared to tackle them when it comes their way. Negotiations are a part of life and without negotiations, there cannot be a satisfactory solution on both ends.
As a person who is excited to be in the selection process and is looking forward to a career in the company where he/she has applied, they will be nervous and intrigued by the new position offered, but on the other side, your potential employer is also equally nervous and anticipating that everything goes well and you accept the position without any hassle. An employer who has a reputable company is picky about who works for them and who doesn't fit in. So you need to know that they are also in the same boat as you and sometimes they may be even wondering if you have more offers at your disposal. 
Yes, that's right. You have the power as well to negotiate and arrive at a satisfactory salary before you join in.
Reasons why an employer may be expecting your negotiations
Your potential employer sees you as his/her potential employee and looking at your credentials and experience, they have already made up their mind that you are the right person to carry the required responsibility. They know that a person of your caliber has a higher chance to negotiate.
After the interview, your potential employer also has the feeling that you must have lots of offers at your disposal. Your potential employer expects that you will compare the salaries offered to you with other companies as well. Therefore, he/she will prepare to answer the dreaded questions about your salary.
Your employer has gone through profile after profile and looked for the right fit only to find none. Then you come into the picture and the company where you are selected is anticipating for everything to go well including your smooth hiring. They know salary plays a huge part of the equation so they are ready with all your questions about it. 
The employer does get concerned about whether they can afford you or not. They may not show it to you but they are also working around a budget and so they hope that they can afford you or make an offer that you would accept. The worst feeling is losing some top targets to their competitors. 
 Why should you negotiate if you feel it's not a fair amount irrespective of whether your potential employer expects it or not.
Here are a few of the reasons why.
When you compare the job responsibilities and the salary and if it does not match up. This is a good foundation for frustration in the future. You need to nip it in the bud by having that uncomfortable discussion of your salary.
You don't want to be shortchanged. The reason is plain and simple if you feel like you have been short-changed then this is a bad start and you don't want to be there.
You need to negotiate if it's not a fair wage. By keeping quiet, you are not valuing your worth. If you have the required qualifications and the right experience, why would you keep quiet and accept the lesser offer?
You need to do it for your peace of mind. If you see yourself working there you need to do it for a better working experience.
A whopping 84% of employers expect you to negotiate the salary offered. So it is okay to do it.
Now that you know that negotiations are expected from a potential employee, 
Here is some homework you should do to get the best offer.
Before you ask for the desired salary. You need to do market value research on the role offered and after that, if it's not a fair price then you can make the counteroffer.
If you are offered a job from a different company and you wish to join the one you are about to negotiate for your salary, you may let them know about the other company's offer but you wish to join theirs. Let them know if they can adjust. But do not use the other company as leverage to get more money or sell yourself short, a fine balance needs to be maintained here.
There is a high chance that a company will not change its budget for a role but there is no problem in negotiating. The hiring manager is already on your side and is contemplating potentially hiring you, therefore, showing a little empathy doesn't hurt anyone. Treating this as a conversation is a good thing to do.
In Conclusion
Why should you treat negotiations as healthy? Negotiations are good for you as it gives you an idea of what type of employer you are getting. For instance, if an employer acts all defensive and rude when you bring up your counteroffer, that reveals a lot about the culture of that company. If that happens, you need to have a second thought about whether you want to join there. You don't want to work for a cheapskate that won't pay you accordingly. The other thing is it is not just the pay you have to be concerned about but the behavior must be noted. Do you want to work in a place that does not value you and reward your work? If you get that attitude even before joining, imagine what would happen after you join. So, you need to think about it in a clear way and decide accordingly.
Do Employers Expect you to Negotiate?