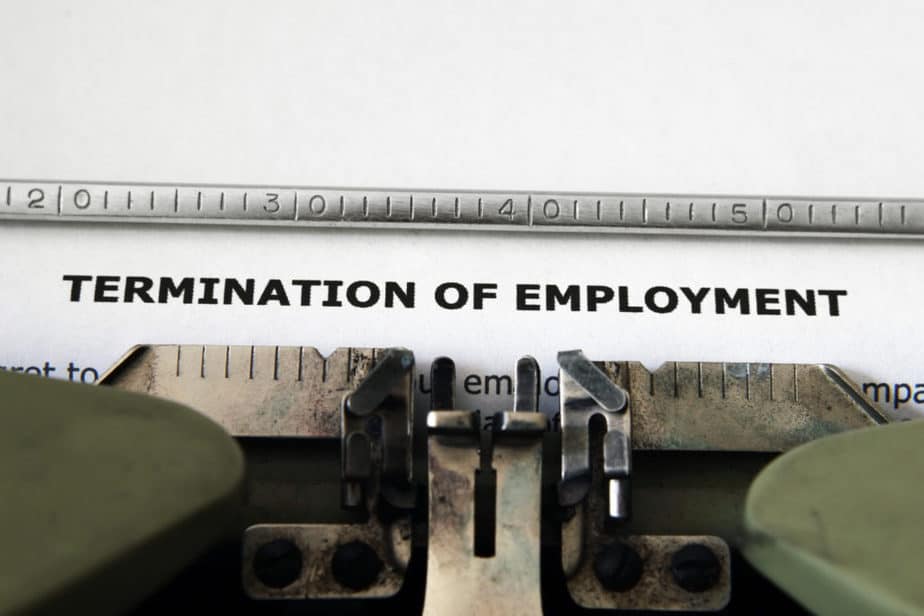 CVS Pharmacy, Inc is an American-based company. Its headquarters are situated in Woonsocket, Rhode Island. It is the largest pharmacy retail corporation. It deals with a wide range of products and services like prescribed drugs, healthcare services, photo finishing services, cosmetics, beauty products, food products, general and seasonal merchandise, greeting cards, etc. Being a part of CVS Health, it operates from different locations. Let's know about CVS Termination Policy.
Over the years, CVS has maintained its reputation with associates, and customers. CVS's reputation is built on a high level of integrity, excellent business practices, and trust. The same rules, regulations, and policies to maintain the level of ethical standards apply to all, irrespective of the position or job in the organization. In any circumstances, these rules or policies must be followed, else there would be serious consequences, including termination of employment.
CVS Values 
The core values of CVS are Innovation, Collaboration, Caring, Integrity, and Accountability. The organization aims to be more supportive and provide a more effective and affordable health care environment. 
CVS strictly adheres to the compliance policies of laws and health care requirements. All the employees must follow ethics. Any deviation from the set business ethics or values may result in serious disciplinary action, including termination of employment.
Termination due to Privacy and Security Breaches
CVS deals with the personal health information of people. This information is protected under state and federal privacy and security laws, and known as "Protected Health Information or PHI". PHI may include the such as names, addresses, contact numbers, email ids, medical histories, prescriptions, test results, etc. of the people. The information should be treated as confidential and must be protected. Some information may also include "Personal Identifiable Information or PII".
Only the necessary PHI must be used and disclosed. The business's irrelevant information must be immediately removed from the records.
Employees are expected to be aware of the privacy and security policies. Actions of violating the privacy and security policies such as viewing the medical history or prescriptions of any patient out of curiosity, disclosing the PHI or PII to any irrelevant third party or unauthorized people may result in disciplinary action, including termination of the employment of the corresponding employee.
Termination due to Integrity Breaches
Every employee is expected to protect the confidential and proprietary information of the organization. The confidential and proprietary information may include customer lists, trade secrets, data of acquisitions, financial reports, business assets, etc. Employees should not indulge themselves in personal or business conflicts that may influence the interests of the organization. Company's physical assets, such as computers, laptops, vehicles, telephones, store and office equipment, as well as non-physical assets, such as company logo, customers' information, trade secrets, etc., are treated as proprietary to the organization and must be protected. Employees must not indulge in insider trading. They also must not disclose any non-public material information to any person outside the organization or to unauthorized people.
Disclosure of confidential and proprietary information can harm the business of the organization. It can provide an unfair advantage to the competitors. 
Disclosure of confidential and proprietary information or violation of any integrity policy may lead to disciplinary action, even termination of employment.
Termination due to Disrespectful behavior
CVS treats its workforce as its strength. Employees come from various places and cultures, having a different set of skills, talents, and experiences. The organization embraces the diverse work culture with respect. The organization does not tolerate any sort of discrimination based on age, religion, gender, race, nationality, color, sexual orientation, etc. The organization strictly adheres to anti-discrimination, anti-harassment and anti-retaliation policies. It also encourages its employees to respect their co-workers at the workplace.
Employees must never disturb the work environment through behavior that is disrespectful, or unethical. Abusive comments, jokes, offensive visuals, stereotypical behaviors, threats of violence, or any other unwelcome behavior are strictly prohibited at the workplace. Any sort of sexual harassment such as inappropriate physical contact, requesting or offering sexual favors, unwelcome sexual advances, etc. is also strictly prohibited. Employees must not breach the privacy of co-workers. They must indulge themselves in using intoxicating substances, alcoholic beverages, gambling, etc. at the workplace.
Any sort of disrespectful or unethical behavior may lead to disciplinary action, even termination of employment.
Termination due to corruption
Employees are always expected to indulge in healthy and reasonable business. CVS believes in doing the right thing. It strictly adheres to anti-corruption and anti-bribery policies. 
Employees should strictly refrain from doing any sort of fraudulent activities, overutilization of resources, abuse of payments, bribing governments or non-government officials, money laundering, etc.
Any form of corruption or bribery may lead to strict disciplinary action, even termination of employment.
Frequently Asked Questions
What information does PII include?
Answer. PII may include unique identity details names, contact details, fingerprints, photographic images, credit card details, etc.
What is CVS's purpose?
Answer. CVS serves the purpose of "helping people on their path of better health".
CVS Termination Policy- CVS Values