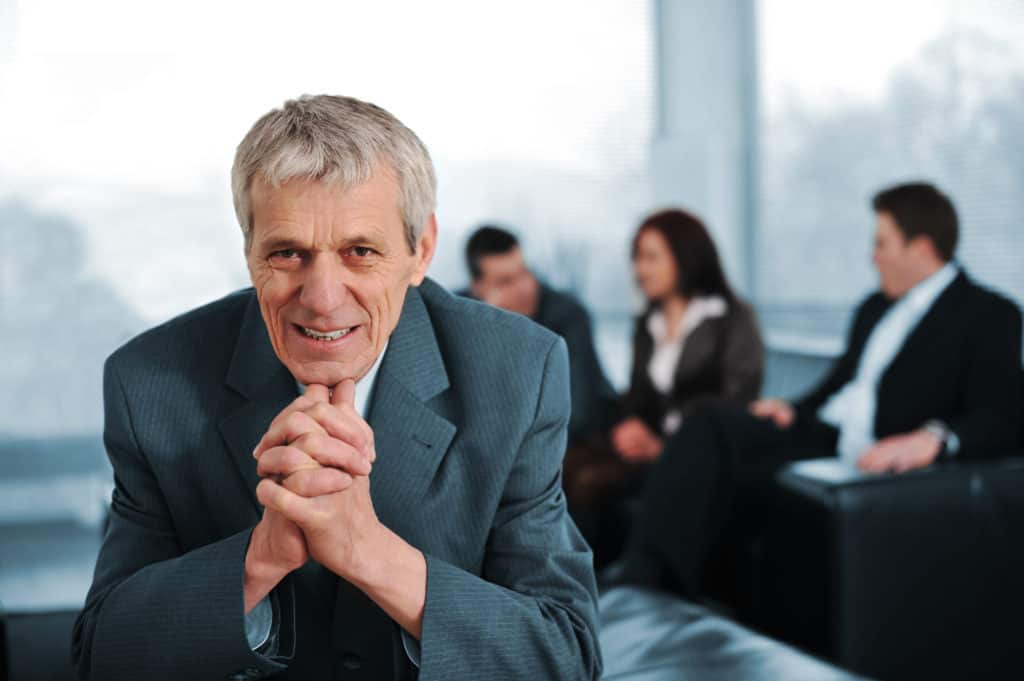 A leader leads and can face the challenges that might hamper the progress in reaching a set goal. A leader directs and inspires others to achieve what they dream of achieving in their personal and professional lives. There are specific values that define a good leader. They may vary depending on the goal or the setting, but there are specific core values that every leader possesses. In this article, we'll know about the top 18 core values of a leader.
In a professional setting, possessing certain specific leadership values becomes essential. This is so because the goals set to be achieved in a professional role are very specific. As a result, certain core values become necessary to distinguish between different candidates to find the one who would be better suited for a particular project. For example, a good leader would keep the team's morale high, meet deadlines, and exceed expectations. Core values thus determine how much respect a leader can garner and how well their team can perform.
If we notice the prominent leaders in the current scenario, certain leadership values come to the fore. For instance, for Steve Jobs, the list of leadership values included vision, individuality, and passion. For Sheryl Sandberg, these were communication, empowerment, and community. These values tell you more about the leader and their approach to leadership. Core values for different leaders, therefore, may vary depending on the situation or the person. 
Since it is now established that core values vary depending on the leader, the following is a list of core values a leader can possess in different proportions. All of them can be said to be equally important, but the context in which they are required remains the deciding factor:
Vision
This one is from Steve Jobs' book. Having a clear vision of where you would like to go or what you would like to do will help you achieve it. This quality is required in every situation. Having a clear vision allows for the smooth processing of the objective that is to be achieved. Leaders need to possess this quality because their main responsibility is to create and maintain a particular mission for the company. It influences decision-making and requires foresight which few visionaries possess. 
Passion
Continuing with Jobs' list, passion is another vital trait a leader must-have. Passion, in some cases, can be translated to involvement and motivation to achieve the goals set in front of the team. It is a passion that drives a leader to continue persevering even after several obstacles are encountered, and morale falls low. It is this passion that would be the motivating factor to other members of the team. Having the zeal to continue the endeavor and complete the project is contagious and creates a culture of hard work. Passion leads to productivity. 
Communication
Communication deserves to be on the list of core values simply because nothing would be done if it weren't included. Whether it is a written memo or a spoken request, communication is extremely important, whether the context is personal or professional. Communication allows the leader to convey with clarity exactly how the project needs to be done. Since communication goes both ways, it also provides feedback, which lets the leader improve upon strategies and make a more effective action plan if needed.
Empowerment 
The second value in Sanberg's list of leadership qualities, empowerment, rightly deserves to be at the beginning of this list. Any leader finds themselves in a position where they hold power over their team members or subordinates. It, therefore, becomes essential how the leader chooses to handle the power given to them. If a leader realizes that the team members can harness and share power with them, it increases productivity.
In addition, it leads to the subordinates feeling that they have control over their work. On the other hand, exerting too much power over employees would only lead to increased resentment and lack of respect towards the leader. Empowering others, therefore, is a core value that will go a long way in influencing others, giving rise to future leaders.
Influence
Expanding on the quality mentioned above, influencing others is excellent quality for a leader. Being influential essentially means encouraging, motivating, and becoming someone others look up to if they need guidance. You can also influence others by empowering them with responsibility or just with your words. It is the influence that establishes you as a leader and not your official position.
Honesty and Integrity
These values are included in the same point because many times, they are used interchangeably. While that is wrong, it would not be wrong to admit that these core values in a leader should go hand in hand. For example, if you are honest as a leader, it builds trust, and a culture of honesty is promoted.
Likewise, if your team members can trust your words and actions, they will be ready to be involved in the project since the goals are transparent. Having a strong sense of integrity is also a trait that would define what kind of leader you are. If you can be trusted, your leadership approach would be more readily accepted and build strong interpersonal relationships. 
Respect
This can be taken in two different ways. First, a successful leader is respected and builds an atmosphere where everyone, irrespective of how big or small their role is, feels respected. Respect is earned, and if one is in a leadership position, they have the responsibility to cultivate a work environment that promotes mutual respect rather than a situation that works only because of the power dynamics. Respect can be shown by acknowledging great work, appreciating the team's efforts, and understanding the problems others might be facing.
Rather than expecting to be respected, true leaders naturally earn respect by their conduct. It is effortless; whether the context is personal or professional, you can earn respect by showing respect. If you accept the diversity in your team and are genuinely appreciative of their efforts, and reciprocate those efforts, you would earn respect. If you only try to exercise control over your subordinates, you might achieve the goals, but you wouldn't be respected, unlike a true leader. 
Adaptability
Suppose you are genuinely committed to achieving outstanding results. In that case, you need to accept that obstacles and changes would cross your path, and you need to be aware that adapting to them rather than fighting them would be your best chance at succeeding. If you adjust to adversity instead of starting over from scratch or, worse, getting frustrated at the unexpected nature of the obstacle, you would not reach anywhere.
Your low morale would affect the morale of the entire team. On the other hand, if you maintain a calm demeanor and deal with an open mind, your team would take notes from you, leading to possible solutions and more productive results. 
Resilience
An extension of the abovementioned value, resilience goes hand in hand with adaptability. Changes are the only constant, whether it is personal or professional life. In an organization, changes are executed often and sometimes are even initiated by leaders because it aligns with their vision. These changes might or might not be difficult. For example, if a leader shows signs of distress, team members would respond with demotivation.
On the other hand, a resilient leader would look for a creative solution to changes and might consider adapting to the new situation rather than abandoning the whole project. Resilience allows for quick thinking and also develops a culture of persevering in the face of adversities. It also promotes out-of-the-box thinking, gives employees a license to channel their creative side, and increases productivity and revenue. 
Accountability
Accountability should always be a quality you should embody if you are in a professional setup. Accountability means taking responsibility for your decisions, your work, your behaviors willingly without necessarily being prompted. If one blames their subordinates for their own mistakes, they are not only a leader but also grossly unprofessional. With accountability comes the resolution to fix errors and make things right again.
A leader would shy away from responsibility and would make sure they rise above this moment of weakness wiser than before. Taking accountability would foster a culture among colleagues and subordinates which thrives on being responsible for mistakes and being honest about mistakes. Accountability is a direct product of good communication, honesty, and integrity. It would lead to a professional environment that is more transparent and built on trust and not deceit. 
Transparency
Transparency is crucial in a professional work environment. Going hand in hand with good communication, honesty, integrity, and accountability, transparency is a value that needs to be fostered in every workplace. Transparency does not mean laying it all bare for everyone to see as soon as a significant change occurs. It means being responsible enough to convey the information in a reliable and timely manner so that the fallout can be easily controlled in case of any.
In case of a major change, the management can make sure that the employees know the repercussions in a level manner and answer any questions that might follow that explanation. Transparency on a baser level means that everyone is aware of the company policies and is aware of their duties and responsibilities. Transparency builds trust, and a good leader knows how to harness that.
Patience
You cannot be a good leader if you are impatient. However, having patience as a core value is non-negotiable if you want to establish yourself in a leadership position. Patience allows for mutual understanding and places you in the center of your team's work ethic, which a leader can then use to develop strategies to improve or use effectively. If you are patient as a leader, it means you know when to tighten the reins and push the team towards picking up speed and when to stand back. Patience also better equips leaders to combat obstacles.
If one is impatient, they stress themselves out, and any display of anxiety by a leader directly affects the quality of work and the team's morale. Patience would allow you to stay calm as you make strategies, execute those strategies, and lead to a deeper understanding of the work environment. 
Service
This value might seem bizarre in a list of leadership qualities. Does being a leader not mean that it would be others who serve you? But things are never as simple as that. As a leader, you are in a position of power, but you can also achieve a specific goal. In a professional work environment, you need to establish your role through your actions. As a leader, one should prioritize serving the needs of their team members before expecting anything in return.
If you put some time and effort into helping others, it would have a motivating effect on the team and lead them to be more productive. It is a typical give and takes. When you serve others, they help you in return. It allows for both personal and professional growth as individuals and as a team. It helps to create a sense of responsibility and humility in the group.
Humility
Humility is a quality you should consider imbibing if you are leading a team. There is no end to the process of learning. Once you understand it, you tend to see opportunities as learning experiences that make you more receptive to new perspectives. It is thus natural that you need to have humility in you to be more receptive to new learning opportunities. If one is not able or willing to acknowledge mistakes, these opportunities might evade them.
If you are in a superior position, it might become difficult to ask for help from others, but that is where humility comes in. When you look at every moment as a learning opportunity and every person as a teacher to learn from, you gain knowledge and respect for both. Asking for help would not reduce your position to that of an inferior's. It would simply mean that you are willing to keep your ego aside. 
Empathy
Empathy means putting yourself in someone else's shoes and understanding their situation or any situation from their perspective. Not to be confused with sympathy, empathy requires a greater degree of involvement than the former. As a leader, understanding your team members is an essential element of your job. This understanding can be built when the leader tries to see how certain work conditions or personal issues impact the productivity of an individual.
Having a greater sense of empathy signals emotional intelligence, which is useful when you realize that the resources who accomplish the tasks are human. To build healthy interpersonal relationships within the workplace, having and practicing empathy is essential. If your team feels valued and understood, they would get more invested in the work and naturally would be more efficient and productive. As a leader, it would also allow you to understand an individual's strengths and weaknesses, to be used accordingly in the project. 
Reinforcement
While empathy allows a leader to understand their workforce more closely, reinforcement makes sure that the workforce remains efficient and productive. Reinforcement can be both positive and negative. Both might work, and it might depend on the leadership style of an individual. Negative reinforcement in the professional setup would mean fostering a culture of fear. Employees are motivated to work because they do not want to get demoted or fired from their jobs. It might work because deadlines would be met, and productivity would be the primary focus of the employer and the employee.
However, it would also mean that the workplace environment would be miserable and since that is something that can be prevented, positive reinforcement is almost always used. Positive reinforcement comes in the form of appreciation, acknowledgment, promotions, bonuses, or a simple word of praise. If your employees feel valued and appreciated, it motivates them to work. It might be a simple sentence for you, but it might change someone's entire outlook and make them more cheerful and sincere in their approach. A good leader knows about positive reinforcement and always keeps it in their arsenal.
Commitment
One of the final values that need to be on this list is commitment. If you are already in a leadership position or strive to be in one, you already display a commitment to your goals. A leader's commitment is the ideal to which other team members strive. Your commitment also displays your willingness to participate in new projects, get involved in a project you do take up, and see it through until completion, ensuring that any obstacles encountered on the way do not hamper progress. Whether it is your work ethic or your open-door policy, show that you are committed to your values and make sure you follow through with your words with your actions. 
Wisdom
If you are a leader, people would naturally expect you to be wise enough to deal with changes and challenges that may arise. It is the only value that cannot be imbibed and comes naturally to people at different points based on their life experiences. However, if you are smart enough, you have learned from your previous personal and professional experience, and you know that sometimes using old solutions to new experiences works well. Isn't that wisdom? Wisdom allows you to take your previous experiences and learning opportunities and apply them appropriately and effectively. 
Core values, thus, are not just a few leadership qualities one can learn to possess. Instead, it is a whole set of traits that individuals embody and display through their words and actions. These core values would establish an individual as a leader in both a personal and professional context. For example, in business, being a leader distinguishes you from others and decides whether you would be the one who is in charge of the one who works on given orders.
As a leader, you are in a position of power that would sound appealing at first but comes with many responsibilities. It is the leader's job to foster a culture of honesty, integrity, accountability, humility, and trust. As a result, you will earn respect as a leader and realize that your passion, dedication, and commitment are reflected in you. Expecting specific values from your colleagues and team members means that you have to be the one to embody them first. That is what distinguishes a leader from a common employee.
These values, undoubtedly, vary from leader to leader and from approach to approach. The context in which leadership is required is also a deciding factor in determining which values would be the core values and which ones would be the supporting ones. If one understands that leadership qualities can be developed over time, it opens several doors for individuals and expands the horizon for them personally and professionally. It is never too late to embody specific core values you feel you might need to develop your leadership skills. Core values are diverse. It is a leader who gives them meaning and turns these qualities into values.
Core Values of the Leader- Top 18 Leadership Qualities