With innumerable job seekers, the main problem is that they don't get reverted. Applying every day and getting disappointed? Hmm…the fault is in what and how you write. With technology changing in leaps and bounds, the process of recruitment is becoming more critical. With the established ATS system, examining resumes and letters has become easier and faster. Therefore, if your cover letter isn't customized specifically to the job role, then you're doomed in the corporate world. Henceforth, we've written this article to give you a detailed understanding of how and what to write. Don't miss out on this article if you are not getting reverted. We've included everything you would want to know. So keep reading! Here's a Complete Comprehension Of Writing BIM Cover Letter.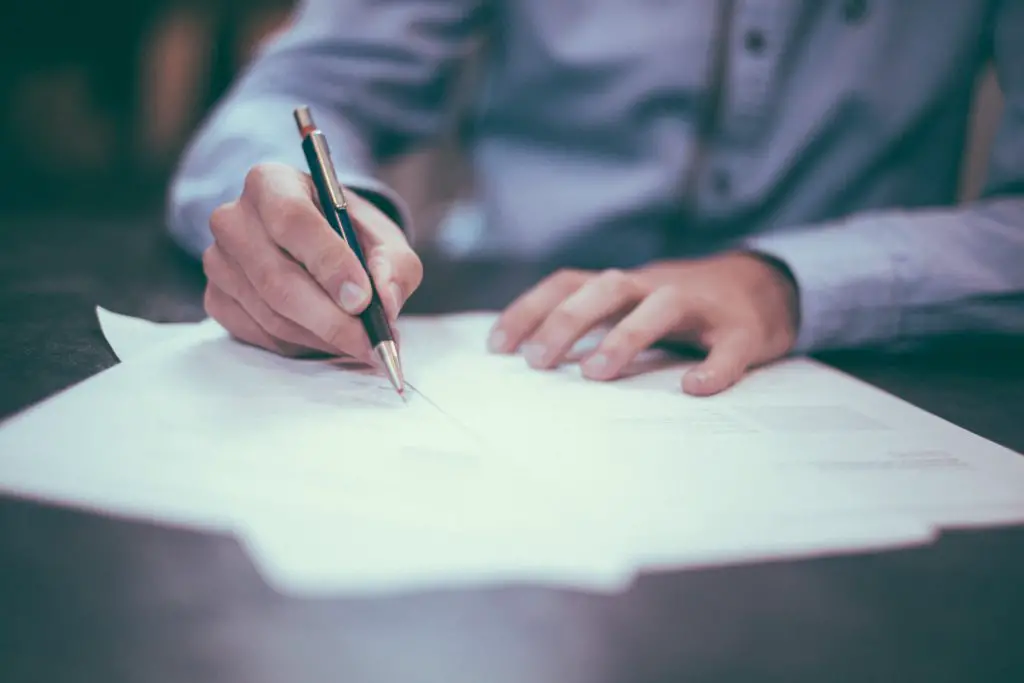 An overview of cover letter related details
Cover letter: An introduction  
So wondering what a cover letter is? Well, to be precise, it is a writing sample. It can be regarded as one of the most important parts of the screening process of a candidate. Simply, it allows you to tell the recruiters why you want the job. A well-written cover letter boosts your chances of getting invited for an interview or meeting. It throws light on your aptitude, skills, proficiencies, and relevant experiences. A cover letter is a narrative explaining why you should be taken over by others applying for the position. But it has to be nicely crafted and customized according to the specific industry or organization you are applying for.
The seven rules for your cover letter
As it is a formal write-up, you have to be sensible. You take responsibility for what you've mentioned in the letter. You cannot afford to make any negligent errors, and you've to observe certain rules while writing them down. Now, let's jump straight into those instructions that you need to abide by while writing a cover letter:-
While putting your skills and proficiencies, remember to illustrate a bit about the same. For example, suppose you.ve mentioned social media marketing as your skill. In that case, you must mention the organizations with whom you've interned. Specifically mention your work for their social media accounts, any courses highlighting this, or your specialization in that field.
While writing the letter, it is advisable to address the same to a specific individual (if that's possible). Also, get the letter checked by a professional or someone with good command of grammar.
Frequently it has been seen that while converting a file type, the formatting quite often changes. Words get shuffled, and a mess is created. Hence, check it using all possible devices that your file after conversion into any other type remains unchanged.
One of the key reasons many applicants are rejected is that they make the resume/cover letters quite generic and common. This shows a casual attitude towards work and often disappoints the recruiters. Solution? Use a lot of action words that are effective and sound good. Depending on the job, the words can be accelerated, validated, coached, interpreted, translated, reviewed, and others.
Do not use a different font type, font style, and font size. It should be the same as the one on your resume. Choose it wisely and look professional. We suggest you don't go for the fancy font style.
As far as possible, try to avoid repeating pronouns and words. For example, avoid repeating 'I' in your sentences. Frame it interestingly. Employ your creative senses!
Try to be concise and not stretch your letter more than a page.
Writing BIM coordinator cover letter.
The basic structure of the BIM coordinator cover letter
Whether you know this or not, a cover letter must include three main sections. These three sections are vital for you as a candidate. So read thoroughly what we've in store for you.
The first section is all about your introduction. This section must encompass crucial points like the company name, the job title you wish to apply, precise writing of what you will bring to the company post joining.
The second section consists of the narration. Here, you will be knitting up a story with elements like yourself, your past experiences, your key learnings, and your skills. Use this paragraph wisely to explain the challenges you've faced to reach here, what weaknesses you have overcome, your achievements. Highlight to the core why you are an ideal match for the job role. Be confident, for it is your writing skills that'll be assessed here.
The final section is your conclusion. In this paragraph, write about your enthusiasm for joining the company. Concisely tell all other details and, in short, write about your efficacy and appropriateness for the role. Don't forget to mention that they need to schedule an interview to know your skills better. Thank the reader for considering your letter and end with your approach to looking forward to interacting and discuss more the role
A cover letter written following this simple elucidated structure will undoubtedly stand out amongst others. We hope that you'll be able to leave an indelible impression on their minds. First, however, write a separate cover letter for every company. Then, customize it when you apply.
Tips for your BIM Coordinator cover letter
We've seen people using different templates but still messing up while writing. Do you act similarly? Well, you must read this then. Our well-researched tips are effective enough to guide you with intricate details you must observe. So take a pen and jot it!
Furnish the letter with your contact details like your mobile number, email address, and a link to your LinkedIn profile. Don't share links for other social media platforms which are of no use.
Use one-inch margins, and line spacing of 1.15 is highly recommended. Your font size should be 12, which is quite professional.
Proofread the cover letter as many times as possible. Avoid redundancy of words. Check the grammar and spellings with an eye for perfection.
You could begin the introduction by writing, 'I am writing this letter to give words to my interest in securing the Coordinator position at BIM.'
You could conclude by writing, 'I would appreciate the opportunity with BIM for the Coordinator position. Please find enclosed my resume for your review. I can be reached through (give contact details).
I look forward to hearing from you soon. Thank you for considering my letter and giving your valuable time in reading.'
Writing an effective cover letter.
Well, we understand your desire to get a proper format to tailor your cover letter. Therefore, by understanding this perception, we bring you a sample format of an effective cover letter that will guide you in making a unique one. This is the structured format that you can follow to write an impressive letter to lure your recruiter.
Your address
Date of letter
Contact name, contact title, company name, street address (all in separate lines)
Dear……..
Opening paragraph: here, be specific as to the reason why you are applying. Mention the position for which you want to apply and the type of work you are seeking for. Write how you came to know about this opening and the organization.
Middle paragraph: highlight your aptitude and enthusiasm in working in this role. Tell them what interests you here. Now write about the experiences that you have gathered over the years in your school and college. It should be relevant to the role. Note that you don't repeat the said sentences and expressions that you've mentioned in your resume. Write in a confident tone and express the letter as an illustration of your excellent writing skills. It's an opportunity for you to showcase your abilities and skills. This paragraph is the most important as it exhibits your creativity and skill-set.
Ending paragraph:
Thank the reader for giving his valuable time to read this letter. Conclude by stating your affinity towards working here at the role and show your enthusiasm towards a positive response. Tell me that you are looking forward to meeting and discussing the future course of action. Not to forget that you also have to highlight the key points and repeat the same here.  
Sincerely,
Your name
Conclusion:
This article is anticipated to have enriched your knowledge regarding cover letters. We have put our best foot forward to bring clarity to your thoughts and act accordingly. We are standing by your side and continue to do so in times of your adversity. Hope you learned everything. All the best!
Frequently asked questions
What five things should a cover letter include?
Ans: A cover letter must encompass a formal introduction, a proper salutation, reasons why you're the best fit for the role, the best-tailored pitch, and a formal conclusion,
What should not be included in a cover letter?
Ans: while writing, you are not expected to make spelling mistakes, grammatical errors, and pessimistic views. Don't put any personal life details and refrain from writing about the salary you expect. On the other hand, don't bombard with too much information which is irrelevant and uninteresting.
What is more important, your CV or cover letter?
Ans: See, a cover letter is what accompanies your CV or resume. Therefore, you need to place equal importance on both. Your cover letter is a test for your competency and brings out what capabilities you possess. It highlights your writing skills and develops complete comprehension of you.
Complete Comprehension Of Writing BIM Cover Letter