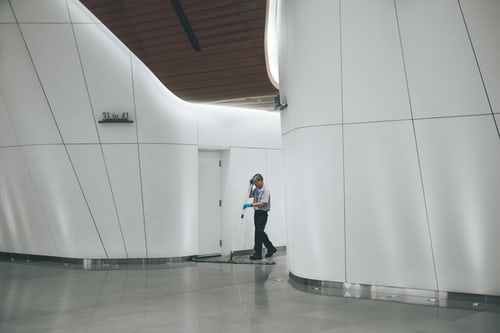 Have you decided to take up the Caretaker Job Description but you know know what it entails? Or do you, as a hiring manager, want to get some guidance and what to look out for when hiring a caretaker? Whatever your reason for clicking on this article is, you are at the right place. Here in this article, you will read about the detailed job descriptions, the educational requirements, qualifications, and skillsets needed to become one. So, come along.
Caretaker Job Description
Like some states, caretakers or Janitors call them those assigned and vested with the responsibility of looking after assets (either school, government properties, or companies), individuals, and/or properties at the request of an employer. Caretaker Job Description basically attends, safeguard and care for building constructions, landed individual, government, or community properties. Most times, the caretakers live on or around the assigned area (duty post) to provide better surveillance. These certified caretakers can work anywhere as long as a building and property need their protection.

They may work at schools, ranches, private residences, government houses, wards, farms, hotels, hospitals, churches, bed and breakfast inns, and a host of other buildings. They can either work for long or short terms, depending on the memorandum of agreement or contract signed by them and their employers. Most times, the duration of their service is according to the specific needs of their clients.
Duties and Responsibilities of a Caretaker
Below is the day to day activities expected of a caretaker to perform without hindrances or waiting to be told: 
A caretaker is responsible for supervising cleaning staff to ensure that the environment is clean, healthy, and conducive.

He/She also carries out daily maintenance and minor repairs of broken frames, worn-out knobs, rusty metals, and other maintenance.

He/She is in charge of booking professional contractors to carry out major repairing and refurbishing works.

A caretaker ensures that every installed system such as heating, lighting, and alarm is working correctly. 

He/She ensures that doors and windows are locked, and people are restricted from breaking in when the building is vacant, vacated, or not in use.

A caretaker provides security for the building by continually checking the premises to prevent and guard against vandalism, theft, or break-ins.

He/She opens up the building in the morning to allow users in and lock it up at the end of each day.

A caretaker is responsible for arranging chairs and tables for meetings, conferences and clearing them away afterward.

He/She orders cleaning materials, fuel, cutting tools, new equipment, and furniture for decoration.

A caretaker ensures that the environment is protected, highly secured, and free from harmful substances. 

He or she takes bookings of rooms.

A caretaker uses cleaning materials and equipment to keep the office building's interior looking clean and professional.

He or She maintains a record of user manuals for tools and equipment bought and accounts for every office furniture and fixtures.

A caretaker adheres strictly to the company's safety policies to create a safe work environment for everyone.

He or she maintains orderliness and keeps every piece of equipment, tools, and materials on the building premises secured, cared for, and in the right conditions.
Apart from the duties mentioned above, a caretaker is responsible for:
Maintaining persons and properties.

Supervising and assisting caretaking staff.

Operating machinery for their duties.

Effectively communicating with clients and users of the premises he's in caretaking.
Educational Qualification and Experience Expected of a Caretaker
Caretaker job educational qualification and experience requirements vary according to the employer's terms/policies and the unique needs of property or animals requiring care. Some employers demand that applicants should know about home/ building management and maintenance. At the same time, most clients and employees require a general minimum educational requirement of at least a high school diploma in related courses such as home economics, management science, economics, etc., with relevant caretaking experience. Caretakers are also expected to have clean employment and criminal record.

Some employers may decide to run criminal background and a credit check on the applicants. Caretaking candidates who specialize in animal caretaking are expected to have a Bachelor´s Degree in Animal husbandry, Animal Science, Agricultural Extension, Zoology, or Biology. This is majorly for people looking forward to work in zoos. A working experience in specific fields such as hotel management, school janitor, or volunteering at an animal shelter. Training and internship experiences are also a plus.
Types of Caretaking Jobs
Property Caretaker
Live Caretaker
Animal Caretaker
School Caretaker
Cemetery Caretaker
House Caretaker, etc.
Required Skills, Knowledge, and Abilities For the Post of a Caretaker
Skillsets


Strong mechanical aptitude.
Organizational and Time management skills.
Customer service and interpersonal skills.
Effective, excellent written and verbal communication skills.
Intercultural and global awareness skills.
Multi-tasking skills.
Critical thinking and analysis skills.
Digital/Technological skills.


Ability


Ability to perform manual labor.
Ability to tolerate and be comfortable living alone/sleeping on another person's property.
Ability to use your initiative and take charge of a situation.
Ability to be thorough, observant, and pay attention to details.
Ability to remain calm in stressful situations, be sensitive, and understanding.
Ability to accept criticism without flinching or getting worked up, and work well under pressure.
Ability to lift heavy objects to 50 pounds
Reliable, honest, trustworthy, and can work on weekends.
Salary Expectations of a Caretaker
The salary expectations of a caretaker vary from country to country, state to state, and employer to employer. Apart from this, it also depends on the term of the contract, long or short, and the duration (daily or weekends). The annual average salary expectation of a caretaker is $50,000. The minimum hourly wage of a caretaker in the USA is $14; the total amount a caretaker will make in a year depends on the number of hours he works in that year. For instance, if a caretaker works for 12 hours daily for a year, the salary expectations will be around $61,320.
Also read What Іѕ A Porter Job?
Caretaker Job Description And Everything You Should Know