Suppose you're working from home and still want a professional environment to improve your focus and productivity levels while working. In that case, you might want to have a professional setup as well, and what better to complement a good setup than a good sound system, whether it be a pair of speakers or headphones?, Let's learn about 'Best Headphones And Speakers For Work From Home Meetings'.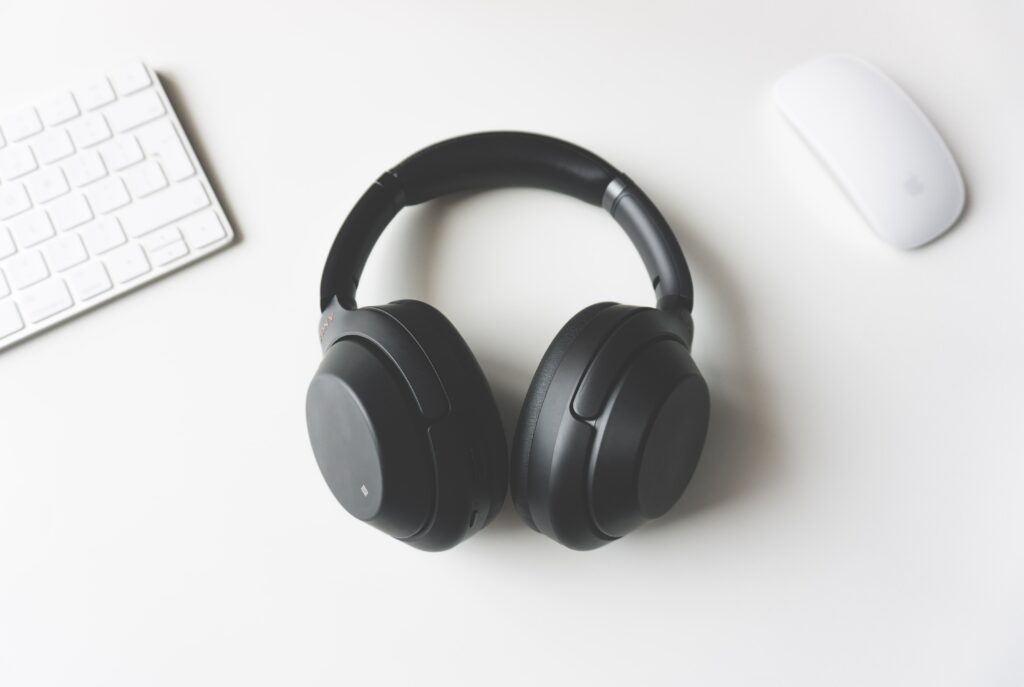 Best Headphones And Speakers For Work From Home Meetings
A good sound system will allow you to work without any hindrance from outside of your workspace while you are in an important meeting or just working with your colleagues on zoom, skype, or any other application. There are specific headphones and speakers made for precisely this type of work-from-home meetings and work, and we will be discussing the best options for each in this article, so be sure to stick to the end and then make your choice. 
Should you buy a Speaker or Headphones? 
There is a choice to make here; whether you get headphones or speakers usually depends on your personal choice and preference, but we will be listing some differences which might help you make that decision with ease. The average person would choose to buy speakers over headphones because speakers are easier to use in a workspace, and you do not need to interact with them often, another reason that they might be more comfortable for the user. 
Things to consider before choosing 
If your primary goal is to use headphones or speakers for meetings, here are some things you might want to consider before choosing what to get 
1. Sound Quality:
To make sure that you understand what others are saying in the meeting, the device must have a good sound quality from which you can differentiate the voice of each person speaking; it would be pretty embarrassing to ask people to repeat themselves or to ask the name of the person speaking each time 
2. Active Noise Canceling:
This is a feature that is more common in headphones, and it means that only what you speak will be heard by the people attending the meeting, and all your background noise will be diminished, which gives a more professional feeling to the meeting. 
3. Price:
The most crucial factor in choosing which product to buy is the price, a good pair of speakers is usually more expensive than a good pair of headphones, keeping in mind that if you buy speakers, you will have to buy a high-quality external microphone as well 
The best Speakers for meetings 
Now that you hav decided let's first discuss a few of the best options available in the market for speakers. 
1. Konftel Ego Speakerphone:
While it might be small, it packs a powerful punch, a wireless and perfectly portable Bluetooth speaker with a fast and straightforward setup for a variety of conference platforms. Offers up to 15 hours of call time and 60 hours (about two and a half days) of standby time. The cost of this fantastic piece of equipment is USD 93 
2. Jabra speak 410 MS USB speakerphone:
A low-cost, high-performance speakerphone that picks up all voices clearly within a radius of 1 meter. The Jabra speak microphone has an Omnidirectional microphone and is equipped with noise cancellation technology which can turn any room into a meeting room. Moroever the battery life of this speakerphone is up to 15 hours of use and it only cost a little more than USD 110. 
3. Sennheiser SP 10ML Portable speaker:
Sennheiser is known for its high-quality sound equipment; the SP 10 is no exception to this; designed stylishly, with powerful speakers, it is lightweight enough to fit in your bag and offers top-class audio for conference calls with a customer review of 4.65/5. The battery life is an average of 10 hours, depending on the volume. The retail price is a little more than USD 160 but is worth every penny. 
4. Beyerdynamic space personal speakerphone:
The striking design and excellent call quality make this speaker worth considering. The size of this speaker is identical to that of an average mobile phone and looks great on your desk. The space can pair with two devices simultaneously and works with Siri and google assistant. The Beyerdynamic Space has clearly labeled and responsive controls on a ring around the speaker's top and it has a battery time of up to 20 hours of use, it only costs USD 150. 
The best Headphone for meetings 
Now let's look at some of the best headphones available in the market. 
1. Logitech Zone Vibe 100:
There are many good things to say about Logitech's Zone Vibe 100, but what stands out the most is its lightweight and over-ear earcups, easy to use for long hours of work. It also comes with a retractable microphone that you can just flip up to mute. They also offer a decent amount of passive noise isolation. The battery life is up to 20 hours of use. The pricing for this headset starts at only USD 100. 
2. Apple AirPods Pro 2:
The most basic yet easy-to-use headphones are Apple's new and improved AirPods Pro 2 with better sound, increased noise cancellation, and includes touch controls for volume. If you have a problem with wearing big headphones the AirPods pro 2 are the best choice. The battery lasts around 7 hours of use which is usually enough for working hours. The price is a bit higher at USD 250 
3. Bose QuietComfort 45:
This head is one of the most comfortable headphones in the game, as suggested by its name; the QC45 also has six microphones for better voice pickup. They also include top-notch noise cancellation and can be paired with multiple devices at the same time. The battery lasts 25 hours of use. The QC45 costs around USD 300 
4. Sony WH-1000XM5:
One of the absolute best in the game is the WH-1000XMS, which has become exceedingly popular since they were first released; the improvements made to the noise cancellation and voice calling performance are extraordinary. The battery lasts for a whopping 35 hours of use time, and the headset costs around USD 400. 
Conclusion
Now that you know the basics when it comes to buying headphones or speakers and the pros and cons of each, you should keep them in mind while choosing the specific device that fits your needs. Above are some of the best home office options available for Headphones and Speakers. Now, you can choose according to your preference and budget. 
FAQs: 
1. Should I buy a speaker or headphones for my home office? 
Ans: It depends on your preference. Most people choose headphones if they want to be wholly zoned while working. 
2. What is the best Headphone for my home office? 
Ans: It depends on your budget and how much you are willing to spend; the most budget-friendly option is the Logitech Zone Vibe 100. 
3. What is the best Speaker for my home office? 
Ans: It depends on your budget and how much you are willing to spend. The most budget-friendly option is the Konftel Ego speakerphone.
Best Headphones And Speakers For Work From Home Meetings