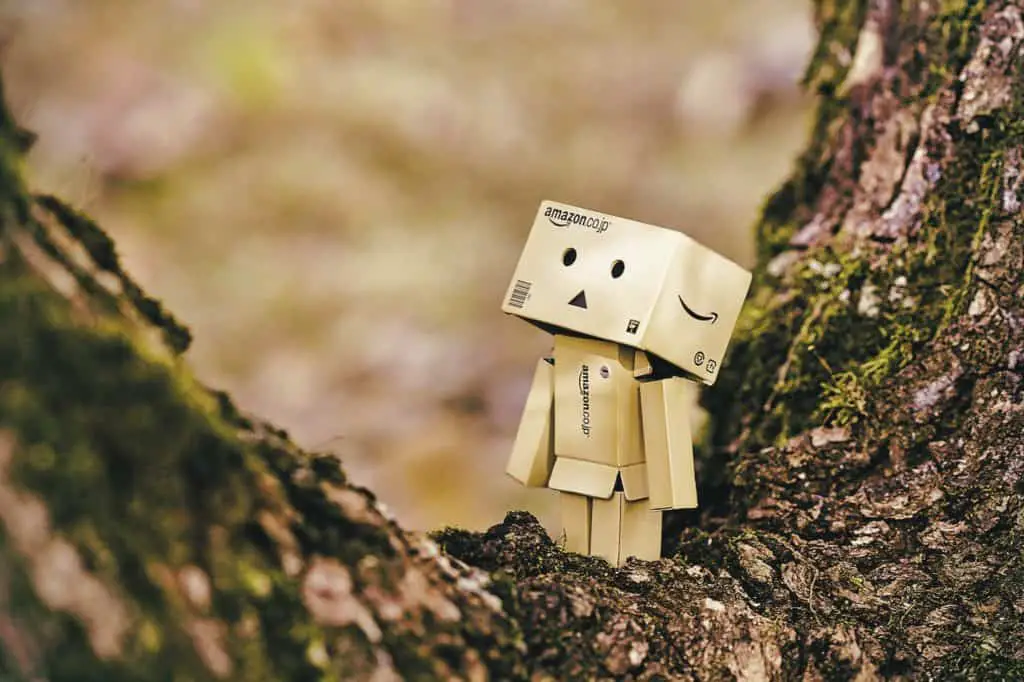 On 14 February 2019, Amazon announced its cross-platform self-service loyalty feature, which may be very interesting for marketers. Improving the loyalty game is a big step for Amazon to develop its business and an opportunity for the company to take advantage of Amazon's extensive product portfolio and efficient infrastructure.
According to Amazon, Amazon Moments is a cross-platform marketing tool that companies can use to set up custom triggers (moments) in their apps or on websites. If customers meet the conditions, they will be rewarded for loyalty to Amazon based on the marketer's choices when searching for and fulfilling orders on Amazon. The service uses a low-cost pricing model (CPA) and is available in more than 100 countries.
Not A Loyalty Program, But A Fulfillment Service 
It is more like a global rewards program, such as Tapjoy, Iron source. Therefore, it has its advantages, but remember that it will not provide you with the strategy, logic, or control needed to convey the right information at the right time. Therefore, you should definitely pay attention to two shortcomings: Amazon provides you with a structure that rewards customer interaction, not rewards information.
In addition, the CPA pricing model means that the minimum cost of rewards is relatively high, so the cost of incentivizing small but important promotional activities such as Facebook promotions is high. Various valuable efforts can be combined in one activity. You can customize your campaign by specifying your overall budget and CPA budget, choosing the rewards you want to provide to your customers, and providing creative resources and text for emails and display messages. This may be temporary, but currently, there are not many reward categories to choose from.
Who can use the Amazon Moments platform…
According to Amazon's digital marketing and consumer innovation director, Amir Kabbara, the rewards are endless. So we decided to find out who can take its use and who can not at the same time.
Small businesses that previously did not know the power of experimental rewards and loyalty programs lacked a scalable delivery infrastructure.


Global brands and brands sold through retailers such as TikTok and Disney are demo partners of the Amazon Moments program. They don't focus on their fulfillment skills, but on how to meet general requirements and hope to achieve rewards by doing so. Only purchase but there are other promotions.


 Amazon did not only find another way to grow its business, but it also obtained a higher level of customer data through its future partners.
Moreover, who will never use it?
Retailers and b2c brands try to compete with Amazon. You obviously won't take advantage of this, because any form of integration can cause serious damage to your business. To expand your reward portfolio, you can manage it internally or use other fulfillment companies. 


Though they already have strong compliance capabilities. Of course, if you already have your run time service, are satisfied with it, and don't want to provide more traffic and data to the world's largest company, then Amazon Moments is of little use. 


Cheap luxury brands in lifestyle, beauty, and fashion. Such services are not compatible with certain industries. Think about it, sending a free Amazon link to your audience will make your pictures cheaper.
Does this affect the Customer Service And CRM Industry?
 I believe that this move will change the game rules and become an incentive for all companies to improve their games. Here's why:  
Amidst Amazon Moments, even small businesses are entering the loyalty market, encouraging large and medium-sized brands to find better-differentiated solutions, and pushing companies to achieve personalization. This experience will be more ordinary, and customers will definitely be more common. Therefore, you also need to add them to your loadout, otherwise, you will slip into a huge market opportunity. 


Brands and retailers will consider how to attract shoppers outside the shopping cycle and reward non-transactional interactions. For example, sign up for a mobile app every week. (Learn more about the concept of "incentivization" in this article on "recognition" and "traditional loyalty programs." 


A quick and easy user interface and mobile integration are the starting point for a powerful loyalty program. You can't ignore that they are one step ahead of the competition…
The Better Profit
The reward can be a specific item, such as the Washington Post offering Echo Dots to registered people. It can be a gift certificate for purchasing books, which the customer can then choose. Payment of service fees is through CPA (cost per "operation"), and it is done only when the promotion is completed, and the reward is paid. 
This provides Amazon with two different sources of revenue: as a market operator and as an exchange that sells marketing units to developers/marketers. Time can also be subdivided by customer type. Amazon stated, "If a loyal, active payer spends $50 on content, then you can conduct valuable promotions with an appropriate margin of error and sell headset kits for $40.
In addition, customer-centricity allows you to customize rewards based on value. This is the life cycle of each user segment. For example, you can reward $5 for new users, a reward of $25 for active payers, and a reward of $200 for those who spend the most. It is quite good to know that one would apply their adaptability skills to the product.
What is the future of Amazon Moments – what is it for you?
One of the biggest challenges facing the retail industry is to ensure that buyers consider products or services that have a common value, and buyers consider time, money, and data worth sharing. However, Amazon is trying to solve this problem with one of the most widely used models: rewards.
Undoubtedly, Amazon made light with its inter-platform marketing tools, and it is good to know how the industry responded. Introducing a client-centered loyalty function is important, but should this be at the cost of moving our lives and precious data to another syndicate? If we go back, recall what Facebook did after going public in 2012? After free brand coverage on social media, it became another paid channel that disappointed many marketers.
Conclusion
With Moments, you don't have to rely on outdated discounts to increase app activity and retention. Instead, this new solution can easily provide customers with unique rewards to execute the most important promotional activities, such as subscription renewals. This is a bit like starting Kiip, so be aware that event rewards are nothing new.
So far, many companies give away applications as rewards or spend a lot of time researching how to obtain and implement physical rewards. With Moments, you can track events in real-time, create targeted events, and reward customers with digital and physical products delivered to your home.
"With Moments, Amazon is reinventing marketing methods for businesses, enabling them to turn engagement activities into actionable moments to create long-term value."
General FAQs…
Can all Amazon Appstore developers use Moments activities?
Moments assists developers in all countries and regions except South Africa, Albania, Saudi Arabia, Russia, and Switzerland. Moments Support also excludes developers from countries embargoed by the United States. 


Which countries are eligible for this award?
All countries/regions listed in the Amazon Global Program are eligible for rewards. 


Can I recommend Moments rewards in the Fire TV app?
Fire TV does not currently support the self-service option of Moments. Contact your Amazon account manager or Moments support. 


How can I know how many transactions my client has made?
Moments is a shared cost (CPA) pricing model, so we can report the number of actions taken. We cannot transfer any data about the rewards used because we consider them to be the personal data of the customer. 


How do Moments reduce the risk of fraud?
We include mechanisms for detecting abuse in the order qualification process. For example, if we find that too many Amazon accounts are associated with a user, we will disqualify that user. These detection mechanisms help us prevent and block known situations, for example, if a person creates multiple Amazon accounts to qualify for rewards multiple times. 


Why does Amazon Marketplace participate in the creation process of my marketing campaign?
There are 13 eccentric regions with their own Amazon marketplaces. If your event is outside of multiple areas, you will need to select rewards for each additional market. The United States, Britain, Germany, France, Canada, Brazil, Australia, Italy, India, Spain, Japan, Mexico, and other markets around the world.


What if my client decides to refund their fees?
If customers return their rewards during the promotion period, they will be eligible for a refund equal to the rewards. If the reward is a product, the buyer will receive an Amazon credit for that product on their Amazon account. When the product is a reward, customers can get category discounts on Amazon points in this category. If the buyer returns the prize outside the promotion period, no refund will be given.
*FAQ source: developer.amazon.com 
Amazon Moments- Better Profits