Giving interviews could be the hardest thing to do for many individuals. Some people are even scared of interacting with other people. To give a proper interview and get a job, you need to prepare for the interview before the interview, and practice basic interview questions and also try to find more questions related to the job. Every type of job has different types of questions and different types of answers expected. Many companies have different methods of conducting their interviews. So research about the company and their interview method and start preparing. Learn more about Aldi interview questions.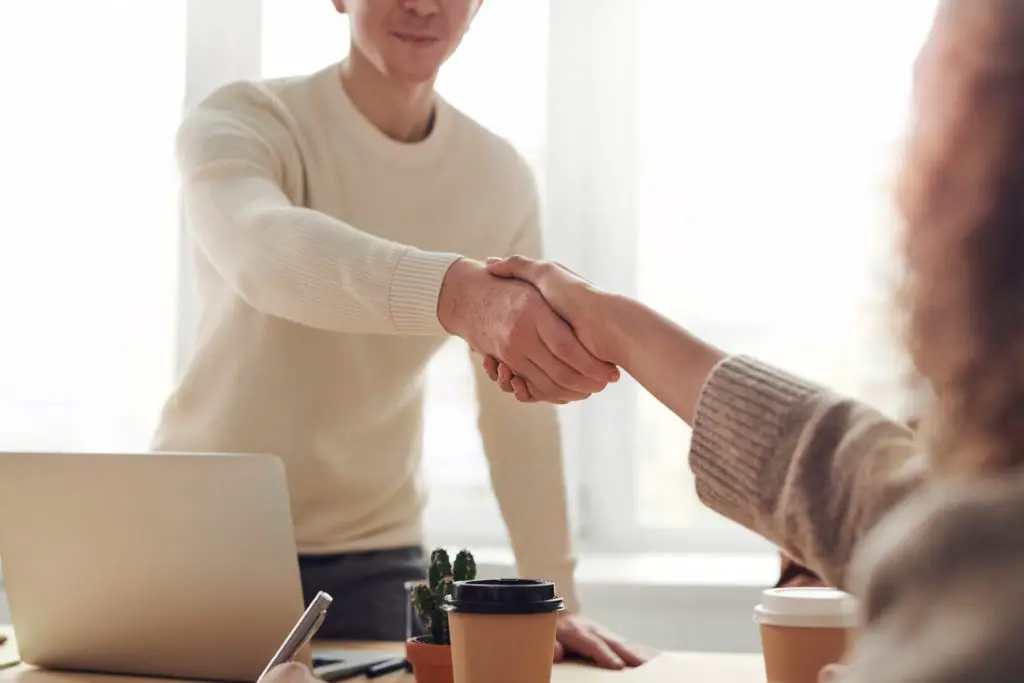 In this article, you will get information about Aldi's interview questions, and other important details.
Aldi is a famous supermarket chain, doing their business in more than 20 countries. It was founded by two brothers namely Karl and Theo Albrecht in Essen, Germany. It is a company that is giving many job opportunities to the people as they are expanding and need workers regularly due to their large scale business. They have a simple hiring procedure and some simple methods of conducting interviews. There are phone interviews, video interviews, traditional interviews, and group interviews. Every interview has different types of questions for every job and position. To give a better and successful interview, you need to have prepared for the interview. 
If you want detailed information about the questions asked in Aldi's interview, and how to prepare for the questions, then read this article to the finish. 
Aldi Interview Procedure
At Aldi, the interview or applying procedure for a job is not very complex. They have a simple procedure for applying and conducting interviews. To apply for a job at Aldi, you need to follow some basic rules and regulations like registering to their stores online and waiting for them to reply. Normally, they respond to your application in 2 to 4 days. After some basic questions, they will call you for the interview with a date and time. 
There are some types of interviews that they conduct for different jobs and roles. For an entry-level post, there could be a group interview or a traditional interview. But for a higher-level post, the traditional method of interview is more common. You also could get an option of a video interview or an on-call interview. There will be at least three steps of the interview that you need to pass to secure a job at Aldi. Due to a large number of applicants, the whole interview process could last for about four weeks. It could be less or longer than four weeks. 
How to prepare for an Aldi Interview?
The interview could be for Aldi or other companies, you have to be prepared for any interviews that you are supposed to give. You may have gone through many interviews and know many things about interviews, but you should know that every company and every type of job has a different way or style of conducting interviews. Preparing for the interview is important to answer every question correctly and in an expected manner. 
For an entry-level job, start the research about the company and the job that you are applying for. Gather some facts about the company and some of the basic information about the company. Find out about how they conduct interviews and how you could ace the interview. Find the most common questions asked in the interviews and practice those questions with yourself or with friends. 
If you are applying for a higher-level job, follow the same instructions and also make mention of your experience in the same field (if any). 
Interview Questions Asked In Aldi Interview
Try to understand that they will be asking some questions for different types of jobs, but they will expect different answers. 
Questions for Entry Level Jobs
These questions will be for an entry-level job, with or without experience. The following questions will cover two methods, which are the Traditional method and the Group method of conducting the interview. 
Traditional Interview:-
1. Why do you want to work for Aldi?
Answer-This type of question is asked to make sure if the interviewee is serious about the job and knows about the company, and what is the reason for choosing Aldi and no other company. Answer this question by explaining the facts and the information you researched for this interview. Show them that you are aware of the situation and know about the job and company. It will show that you are a fast learner and easily trained.
2. Why would hiring you be best for us?
Answer-With this type of question, the interviewers are trying to find out your talent and skills that would be used in the job. The best way to start answering this question would be with your experience in the same field that you would use while working there. Tell them the qualities and skills that you have and how they would help you to do the work there.
3. Do you have any experience of working in a supermarket?
Answer-This is a question that will create more questions and that is good. You have to answer this question by giving an honest answer. Don't lie about working if you didn't, because they will ask for leaving documents. If you have the experience of working in a supermarket or a similar place then tell them about the experience and for how long you work there.
4. What were your roles in your last job and why are you leaving that job?
Answer-This question was formed according to your answer to the above question. So simply, tell them about roles and responsibilities, and why it will be comfortable to work here because of personal reasons like moving someplace here or other reasons, and also about Aldi's success and growth rate.
5. What will you do if there are more than 2 or 3 issues on your hand while working?
Answer-This type of question is asked to see if the person has qualities and skills like detail-oriented, problem solving, and calmness. You should answer this question with the solution of the problem and don't say that you will just solve it. Try saying something that explains that you will first take care of the problem in which there is a customer involved and then start working on other problems simultaneously without making any other problems. And if you cannot manage the problem alone then you will call for someone who can help you with the problems.
6. What are your strong and weak points?
Answer-This is a basic and common question to know more about you. For strong points, tell them about your experience in the same field (if any) and how it will help you to work here easily. Also tell them about your qualities and skills that you will be using in the job. For the weak points, don't tell them anything related to the job, tell them about some of your weak points and how you are trying to change those.
Group Interview:-
In group interviews, there could be a total of 10 to 15 applicants and all of them will be interviewed together. This type of interview takes place when the company needs to employ a large number of people, so this type of interview has a greater chance of securing a job.
1. What are your best traits that could be helpful for us?
Answer-This question is asked to see who has the longest experience and if not experience, what are the skills you all have. Try to wait and listen to other people's answers and then your chance comes to tell them about your experience and your skills and qualities. 
2. What can you all tell us about Aldi?
Answer-There will be a lot of people and it could be a hard thing to say different things about the company, so try to be a team player and answer this question starting like, how you agree with the other group members and do not try to interrupt someone while they are speaking.
3. How did you hear about the job?
Answer-This question could be tricky to ask in a group as they want to see who is telling the truth. Try saying something like you were trying to get a job here because of the company's success and it would be better to work for a growing company.
4. Where do you see yourself in 5 years?
Answer-This question wants to see, who in the group is the most disparate is to get this job. So, do not answer this question like the head of the store or the one taking this interview. Tell them your honest answers like your future goals, and plans of working in a growing company with a stable job without changing jobs regularly.
5. When are you able to join?
Answer-Don't answer this question immediately and say that you are flexible because in a group interview they will not discuss the salary and they offer the most desperate one the least salary. So, you should answer this question with another question like what will be the timings, or what are the shifts. This would give them an idea that you are not desperate and they cannot take advantage of you. 
Traditional Interview for a High-Level Job:-
Applying for a job with professional or high experience could be easy as you don't need to explain many things. The questions for high-level jobs are different. They are below-
1. Why are you leaving your old job?
Answer-This question is used to check if you are seriously leaving the old job or not. You could be trying to leverage your job to get a raise in your salary. So you have to make sure that they believe you. You could say anything like the old job was not the challenge that you were striving for, and you were not doing anything new there. Don't say that you were not getting enough salary or you got into a fight.
2. Why do you want to work in Aldi?
Answer-This question could be easy because you can answer this question like how you are in this line of work and want to learn new things, and you have learned everything from your last job and you are wanting to settle with a faster-growing company and do not want to change jobs again.
3. Where do you see yourself in 5 to 10 years?
Answer-This question should be answered according to your age. If you are near the age of retirement then you could share your retirement plans. If you are young then you could pursue your career in this company and live a stable life doing and learning new things. 
4. What would you do if an employee stole some money or an item?
Answer-You can say that you will report it to the authorities and make sure no other employee does this type of thing, and how you will take steps to prevent this type of happenings.
5. Was there any disagreement with your senior or junior in your last job?
Answer-You should answer this question honestly as these things are common in the workplace. You could say that there were some ups and downs when working there but none of them were serious and it was not a constant thing. 
Dos and Don'ts
Dos
Be on time for the interview.
Come well dressed.
Talk softly
Be calm
Be honest
Don'ts
Argue
Be overconfident
Ask for an extra salary
Be aggressive
Interrupt
Conclusion
With the help of this article, you could easily land a job at Aldi. You need to practice and prepare the questions and answers given in this article thoroughly and be confident. Make sure to follow the procedure and also follow the rules and regulations of the company. 
Frequently Asked Questions
1. Can I do work from home at Aldi?
Answer-You needs to call or contact Aldi and them about this type of information.
2. What will be the duration of the group interview?
Answer-It is usually around 45 minutes to 1 hour.
3. What are the requirements of a job at Aldi?
Answer-The person is required to have some basic set of skills, qualities, and qualifications.
4. What type of jobs are there in Aldi?
Answer-There are the basic types of jobs that are available in a supermarket.
5. What is the duration of the hiring process?
Answer-The whole hiring procedure is completed around in 4 weeks.
Aldi Interview Questions – Know More