Administrative assistants play critical roles in large organizations and even small businesses. That's why hiring managers look for organized, efficient candidates and great communicators to perform essential administrative tasks alongside larger projects. If you are trying to land an administrative assistant position, your resume is only half of a compelling application. Although a resume is a good tool for providing names and dates, it is quite limited in its ability to tell your personal story and past successes.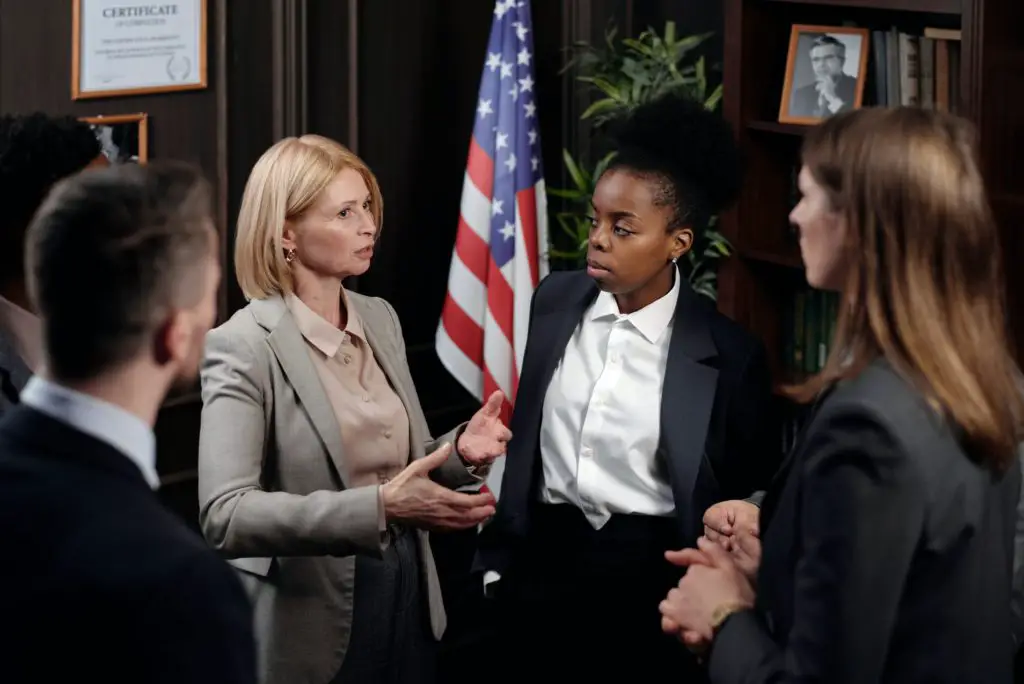 A great cover letter can make the difference between one more candidate and someone the hiring manager is keen to interview. Administrative assistant positions can be competitive, but with this guide, you already have everything you need to pass this exam with all the honors. If you haven't optimized your resume yet, this is a good time to do it. Take a look at our specific cover letter examples for an administrative assistant, templates, and general guide to writing a resume. Now is the time to start writing the best cover letter for an administrative assistant.
Professional or objective profile for an Administrative Assistant CV and cover letter
In addition to including the previous sections, it is important that your CV also has a paragraph where you can summarize the professional profile or objective of your candidacy. In this section, you can mention what you can contribute to the company. Here are three examples of career goals for an administrative assistant CV.
Administrative assistant with extensive experience. Excellent customer service and great organizational skills. Basic knowledge of English and computer science. Availability of hours and effective in handling large amounts of work.
Experienced administrative assistant. I have experience in the reception and attention to clients, visitors, and suppliers. Ability to organize and manage executive directors' agendas. Excellent writing. Attention to emails and phone calls.
Administrative assistant with two years of experience in international companies. I am characterized by being energetic, skilled in crisis management, and with ease in dealing with clients. I have an intermediate level of English and excellent writing skills. Effective in the performance of administrative and accounting tasks.
Skills and competencies for an Administrative Assistant resume
To increase your chances of getting the recruiter's attention, don't forget to include the skills and competencies that best define you. Here are some of the most common skills in an administrative assistant CV :
Responsibility
Punctuality
Amiability
Efficiency
Organization
Planning
Attention to details
Communication
Keywords for an Administrative Assistant CV
If you want to improve the writing of your resume as an administrative assistant, it is recommended that you use keywords that attract the attention of the recruiter. These words will help strengthen your utterances and put your skills in context.
Verbs to detail your experience
Check-in
Attend
Write
Answer
Organize
Assist
Receive
Report
Knowledge, achievements, and skills
Telephone line management
Report writing
Basic accounting
Collections management
Event planning
Administrative Assistant Cover Letter Format and Common Mistakes
Since you're applying for a highly competitive job, keep these cover letter tips in mind to avoid common mistakes:
A generic letter. Employers most likely receive a ton of these types of letters a day, and most of them quickly end up in the trash can. Give them a valid reason to call the hiring manager. Make him see that you don't want any administrative assistant job, that you want THIS job. 
Spelling and grammar mistakes. An administrative assistant must be very organized and with an eye for detail. A cover letter with misspellings sends the exact opposite message. Remember to spell check or ask a friend to review your letter before sending it.
Confidential anecdotes. By the nature of this type of employment, you are sure that you are aware of a lot of confidential information, both personal and professional. But even if you've helped your old boss prepare for his honeymoon, that's a story best left unsaid in your cover letter. If not, you run the risk of the potential employer being left wondering how many of their secrets could end up landing on your future job applications.
Practical tips
Since the job market is shrinking in certain sectors (and growing in others), an administrative assistant is expected to have specialized knowledge of the sector and its organizational needs.
Remember that an administrative assistant is expected to be professional and discreet. Avoid the big mistake of mentioning private or confidential information, either about yourself or your previous bosses.
Make sure the format is perfect or the first impression is very likely to be negative. 
Cover Letter example
Anthony Young
Address: Call Street, 8, 28013, Florida
Email: [email protected]
Telephone: 612384723
Place of birth: Florida
Date of birth: 8/4/1989
Dear Director of Human Resources:
I am writing to you in response to your announcement expressing the need to find an administrative assistant for Point Biotech. In his job offer, it is stated that he requires someone ingenious, with individual flexibility, qualities that describe me perfectly.
My organized attitude makes me a great candidate for this position. I adapt to tasks quickly, I am creative in solving problems and I am an expert in doing it.
In addition, I am a specialist in:
– Planning the mail delivery route, recording telephone messages, and coordinating package deliveries.
– Assistance in various areas, including payroll, planning, and invoices.
– Provide exceptional customer service in person and over the phone.
– Investigation of problems and compilation of reports.
I have worked in administrative support for more than four years and have worked for more than a year as an office assistant Maid Service, assisting more than 100 people in their duties.
Please take the time to evaluate my resume. I think I have the qualities you need and I look forward to hearing from you soon.
A cordial greeting,
Anthony Young
Cover letter example 2
Amanda Hinojosa Gomez
Port Blair, 14, 37001 Salaman
+98 923 26 72 55
Marina Oviedo Dueñas
Human resources manager
Athena Events
February 06, 2020
Dear Marina Oviedo:
The reason for my letter is to express my genuine interest in the position of administrative assistant at Atenea Events. Thanks to my two years of experience in a similar position at Helara Corp, I now have extensive experience in managing accounting books for companies of international stature.
I know that Athena is a company with a very agile work rhythm and that they are looking for an efficient person with time management skills. I believe that I meet that profile since in my current job I have managed to reduce the filing and organization times of printed and digital documents by 15%. In the same way, I am aware that good resource management is a pillar of Athena, so I would like to mention that I have managed to reduce the cost of stationery by 20% thanks to the commercial agreements that I reached with the suppliers.
Organizing events has always been one of my passions, that is why I have closely followed the history of Atenea Events. The Christmas parades and the book festival that the company organizes every year since I was a child inspired me to work hard so that one day I could be part of its great team.
I would like to meet with you to discuss how I can implement a customer service system that raises satisfaction rates by at least 10%. Would you have a chance to see us next week? Thank you very much in advance.
Kind regards,
Amanda Hinojosa
Steps to write a cover letter for administrative assistant
Format your Cover Letter for Administrative
Just as the administrative assistants maintain a high degree of order in the documents and the agenda of the company, in the same way, the cover letter must reflect that same level of organization and consideration to detail.
Although you can use a cover letter template, you shouldn't leave anything to chance. There's nothing worse than a messy clerk cover letter, so don't forget the following points:
Opt for A4 size sheets.
Use margins of 2.5.
Use a 10-12 point font.
When choosing the font, go for professional, yet modern options, like Calibri.
Set a 1.5 line spacing for easy readability.
Aligns the text to the left.
With this format, there will be no doubt that you are capable of organizing even Google Headquarters in California. Also, remember to keep it short. 
How to Address a Cover Letter for Administration?
No cover letter would be complete without a header. As in any other type of letter, the headers show the contact details of both the sender and the recipient. Similarly, it also sets the shipping date.
This is what you should include in the header of your administrative cover letter:
Your name, address, phone, and email are aligned on the right side.
The name and address of the company of your interest are aligned to the left. If you can get the recruiter's name and official title, add them in this section as well.
Shipping date.
How to Write a Greeting for your Administrative Cover Letter?
As an administrative professional, you know how important it is to greet people who visit the office. The same applies to your cover letter since with a simple greeting you are giving the recruiter the bases to continue reading.
Do you want to know the secret to create the perfect greeting for your administrative cover letter? Simple: personalization. The recruiters prefer letters custom presentation for the job and the company where you are applying for employment. And the best way to show that your letter was made specifically for that vacancy is by using the name of the coach.
Look up the recruiter's name on the job posting. If it doesn't appear there, you can always check on Google or LinkedIn. Similarly, don't be afraid to write an email or even call the company directly to ask who the person in charge of hiring is. Just add "Appreciable" or "Dear" followed by the name.
Introduction: Introduce yourself and Mention the Position of your Interest
If there is anyone who knows the value of a first impression, it is the administrative staff. This is why the first paragraph of your letter is so important, it is your only chance to hook the recruiter.
There are three essential points in the first paragraph of your administrative cover letter:
Briefly introduce yourself to the coach.
Mention the position of interest.
Show him a summary of your achievements and skills in the administrative area.
While it is true that the second example is friendly and mentions the position in which the candidate is interested, the part where it falls short is in that of her skills and aptitudes. Although he mentions them, he does not support them with verifiable facts, unlike the correct model.
Humility is very useful in many areas of life, but not in this one.
Convince Them To Hire You
Administrative staff must have the charisma to deal with customers and other company employees. That same charisma should be used in the body of your administrative cover letter, as you must convince the recruiter that you are the best option available. This is where you should make your experience and skills stand out from other candidates.
Tell them why you want to work for the company
It does not matter if you are interested in a position as an administrative assistant or an accounting clerk, if you want to perform some of the most basic functions for the company, you should take the time to learn more about it.
This part of the administrative cover letter is the perfect space for you to show everything you know about the company and reaffirm your interest in it.
Make them a Call to Action
You know that the administrative staff is much more than a support figure, they are men and women of action. All you have to do is see Peggy Olson see that a clerk does not wait for things to happen, but looks for them himself.
That is why before finishing your cover letter for administration you should make a proposal to the recruiter to continue with the process. Don't be afraid to ask for an interview or even a casual meeting. This will make you look like a confident candidate.
It's okay to thank the recruiter for their consideration, but the real key is inviting them to take the next step. That is why the first example is much better than the second.
Although you are a specialist in keeping agendas up to date, after reading this paragraph, the selector cannot wait to include you in his schedule for an interview.
Say goodbye and Sign your Administrative Presentation Letter
With this cover letter for an administrative worker, you will be able to get a job. However, you still need one last step to finish with a flourish: farewell.
As with the greeting, a good farewell depends on its simplicity.
It's okay to try to be close and kind to the recruiter, but keep in mind that the recruiter is not your best friend. As in the first example, it is best to finish professionally so that you leave the reader with a very good taste in your mouth.
If you are submitting an administrative cover letter in hard copy, then sign it by hand. But if you are going to send it through a digital channel, your name is more than enough.
What qualities should you highlight for the position of administrative assistant?
As we have said before, the most important thing is that you show that you are an organized person. For this job, recruitment technicians look for someone decisive, with attention to detail, punctual, responsible and with the ability to perform several tasks at the same time.
Also, try to emphasize that you are a person they can trust, for example, to organize meetings, write minutes or send important documentation. Administrative assistants are the mainstays of almost every company, so make it show on your resume.
How long should the job descriptions be on an administrative assistant CV?
Our recommendation is that resumes should not have more than one page, since it only takes a few seconds for recruitment technicians to decide if your CV deserves to move on to the next phase or not.
With this in mind, we believe that descriptions should have no more than three or four points, highlighting the most important and most relevant information for the position. If your descriptions are too long, try narrowing down those of the older posts so that you can focus on explaining the newer ones.
This way, they'll know at a glance that you have the necessary experience to fill the role of administrative assistant in the new company.
Conclusions
Choose an elegant and professional format for your administrative cover letter.
Write a header with your data and company data.
Begin the letter by greeting the recruiter by name.
Give the manager arguments to hire you.
Explain why you want to work for the company.
Invite the recruiter to schedule an interview.
Politely say goodbye and sign your administrative cover letter.
Now is the time for you to put your new knowledge into practice and become the best candidate for that administrative position.
Administrative Assistant Cover Letter Example & Tips