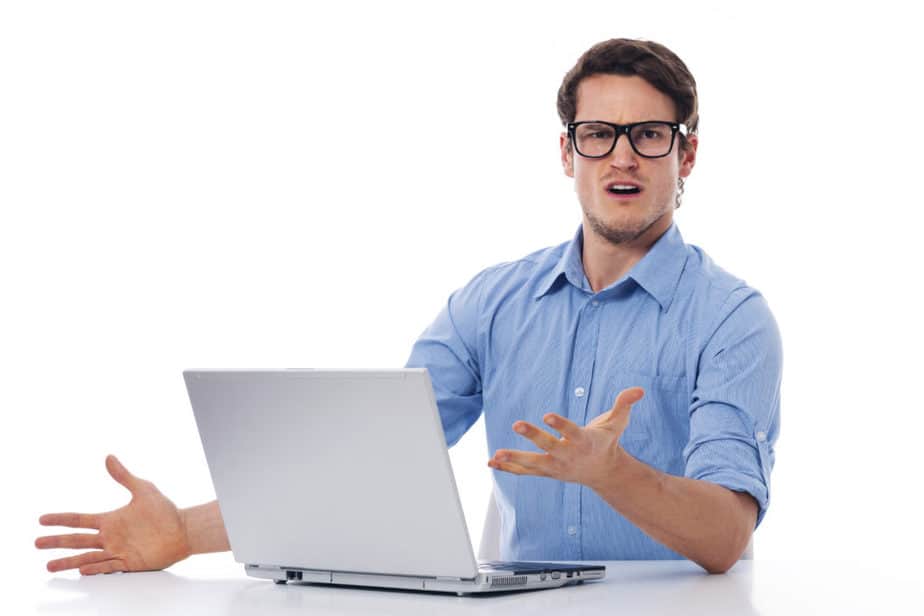 Introduction:
A job hunt can be stressful and exhausting. Sometimes, you put so much effort into the application process and the interview round, only to find yourself left with no response or updates about your application status. All the blood, sweat, and tears that went into scoring an interview don't feel worthwhile anymore when 3 weeks After The Interview No Response about the job. 
These situations are common, where recruiters fail to respond efficiently and applicants are left with uncertainty. In this article, we will tell you what steps you can take if you find yourself in this situation. Keep scrolling to know more!
No response after an interview can be due to many reasons. As an applicant, it is tough to predict the causes for this. Thus, it is best to have patience and tread lightly. There are certain steps you can take when you find yourself with no response after an interview. We will go over these steps and some do's and don'ts.  Let us begin.
Why have you received no response?
To figure out your next steps, it is first important to understand why you haven't received any response in the first place. There are many reasons for a late/no response after an interview.
The person responsible for choosing an applicant for the job position may be on leave. They might be on vacation and haven't made a decision yet. In this case, situations are out of your control. Thus, stay patient and wait for a definite response.
They haven't made a final or definite decision yet. They are still reviewing applicants from the interview round. So you are likely not rejected/selected yet. 
In some cases, there is an internal conflict between the hiring team. The opinions about applicants might differ. This means that one of the recruiters might want to hire you while the other recruiter might have a different choice. This can cause delays in the selection process. However, these recruiters are trained to deal with such situations and will come to a common ground soon.
In rare but true cases, the company is not clear with some requirements from their end. They might not be clear with the salary they can provide, the title of the position, or other policies. So even if you might have gotten selected, they have not reached out yet to avoid any mix-up. 
It is also likely that the company has already made its decision and selected an applicant. But if the applicant has yet not accepted the job offer then the recruiter is being safe and not turning away candidates yet. They are keeping you in consideration in case it doesn't work out with the current selection. There is no way to get this information from the recruiter unless you have contacts with someone in the inner circle. 
What can you do when there is no response after an interview?
After reading the above reasons, you can see that in most situations, the circumstances are beyond your control. There is little you can do as an applicant. You cannot speed up the selection process but you can get some certainty to relieve your stress. 
Check your application status:
Most companies have an online tool to update application statuses. This is helpful for you to track your application and your place in the selection process. Go to the application status and check "My application".
Your application might show the following statuses :
Offer: if you have been selected, you might see this status. The recruiting team will likely get in touch with you soon and make a job offer.
Rejected: If you didn't get selected, then you might see this status. This means that the team has rejected you and hasn't bothered to send a rejection email. However, you can see your status like this.
Under review: If the recruiting team hasn't made a decision yet, then you might see this status. You are still being considered and might receive a response shortly.
Interview: you might see this status if the recruiting team hasn't updated your application status. Thus, your status is stuck at "interview".
Once you see your application status, you will understand how to take further steps. 
Follow up:
This is the most common and direct method to get updates on your status. This will help you get information directly from the company. This is how you should follow up:
Emails are the best way to follow up with a company. When you interviewed for the job, you likely received a business card or an official email, where you could direct your queries. Make use of this contact. 
Keep the message brief and polite. Ask them if they have any updates about the job and let them know that you are still interested in it. Politely remind them that you are a great candidate for this position. Ask them if they need anything from you. This short and polite message will remind them of you and also will help you get some updates. 
Follow up only when necessary. Following up way too often can backfire as it can annoy the recruiters. Make sure there is at least a 2-week gap. 
Continue the job search:
The worst thing you can do as an applicant is halting your job hunt in the anticipation of a response from another job. One can never know how long a decision can take. Thus, best if you keep looking for other jobs and put yourself on the market. 
Work on your resume:
While you wait for a response, keep improving your resume. This will help when you apply for other jobs and is a good practice to prepare for the future. Every experience matters when you are applying for a job.
What you should not do while playing the waiting game:
Do not constantly ask for updates from the recruiter or get in touch with them during bizarre hours. This would make a stale impression and instead backfire. Some companies have general application statuses that are difficult to perceive. But despite that, you have to do your best to maintain your demeanor. 
If you are trying to contact a recruiter to get an update on your application status, do not cross any personal boundaries. For example, it is best not to get in touch with them through their number or outside the office. Don't hound the recruiter. They work at their pace and consistently nagging them might get you rejected. 
Conclusion:
It is crucial to maintain a good impression throughout the process and even after. Your actions and behavior matter and are the factors responsible for the ultimate result. 
Remember that you did your best and now the circumstances are beyond your control. Continue your job search and focus on improving yourself. Plan for the future and don't stay too hung up on the past. One job position doesn't determine your worth. Keep your momentum going and keep yourself busy. Lastly, stay confident and believe in your abilities. 
3 Weeks After The Interview No Response- What to do?