FreshDirect is an online grocery and perishable food sales and delivery platform. FreshDirect does not maintain retail operations, but you will still receive items from FreshDirect promptly, including fresh, new, and high-quality items at reasonable prices. FreshDirect began in 1999, and since then, it has been constantly improving its customers' experiences by saving them time, custom-packaging groceries, manufacturing just-in-time meals, and providing quality and fresh items. Let us know about the 'Fresh Direct Vs Amazon Fresh'.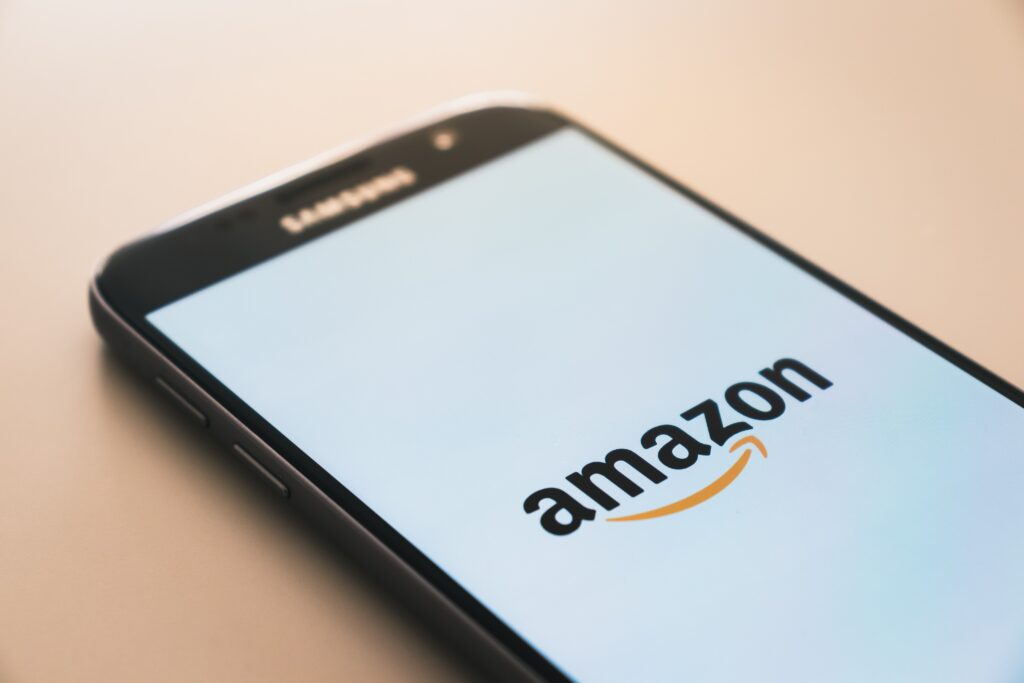 Fresh Direct Vs Amazon Fresh
Amazon Fresh is a subsidiary of Amazon. It offers quality products and services to its customers. It has physical stores from which you can purchase the fresh products of Amazon Fresh. Amazon Fresh started its journey in 2007, and with time it expanded its business into multiple countries such as India, London, Tokyo, Rome, Singapore, the United States, and a few more. Customers can order groceries, dairy products, frozen foods, and other items from Amazon Fresh.
FreshDirect and Amazon Fresh are two different companies, and they operate the same types of products and services but in different ways, as Fresh Direct does not allow same-day delivery for most of its items while you can get same-day delivery of your items from Amazon Fresh. Amazon Fresh has physical retail stores from where you can pick up your order, and if you have a subscription to Amazon Prime, you will get delivery of orders on the same day, but FreshDirect operates its products and services only online. FreshDirect attracts customers by offering them discounts, sales, and promotions regularly, while Amazon Fresh offers sales and discounts only on some festivals or special occasions.
Amazon Fresh and FreshDirect offer similar products, but the prices of the products are different on both platforms, as some products are cheaper on Amazon Fresh, and some are available at lower prices at FreshDirect. You can get products and services from FreshDirect through its official website or app, but Amazon Fresh is compatible with the Amazon Shopping App, and Amazon Fresh also has a separate app, website, and store or is physically available at various locations.
Advantages of FreshDirect
FreshDirect had a unique start when it was started in 1999 because before FreshDirect, online grocery retail platforms were not available in the market. FreshDirect changed that trend, and you can get the following advantages from FreshDirect:
FreshDirect offers various fresh, fully prepared products and home appliances items.
FreshDirect sells quality grocery items. It tries to deliver the products on schedule.
One of the quality features of FreshDirect is that it directly purchases some vegetables and fruits from farms, which makes it efficient and time-saving.
FreshDirect sells a wide range of products, including fresh meats, alcoholic beverages, baked goods, and other grocery items.
FreshDirect allows you to schedule your delivery up to one week in advance, and you can get same-day delivery, but only in definite locations and if you place your order before certain FreshDirect cutoff times.
Likewise, you get many other advantages when you use FreshDirect to buy groceries and other products through the FreshDirect platform.
Advantages of Amazon Fresh
Amazon Fresh, as it is a subsidiary of Amazon, gets advantages from the name of Amazon because it makes it present in multiple countries, and the fact that it is also compatible with the Amazon shopping app means customers can purchase their favorite grocery items and other essential products using a single platform. The physical presence of Amazon Fresh increases its advantages, as listed below.
Amazon Fresh has a large collection of products, and you can choose your favorite and most suitable product for yourself from more than 500,000 items listed on the Amazon Fresh App.
Amazon Fresh offers seasonal, local, and organic grocery products to its customers, as you can get items from a recognized brand, store, or farm at affordable prices.
If you have a subscription to Amazon Prime, you can get delivery of your orders on the same day, and Amazon Fresh will not charge any subscription fees to Prime members.
Customers can get curbside pickup at Amazon Fresh by placing their orders online and picking them up at their nearest Amazon Fresh Store; it also offers attended delivery and doorstep delivery.
You can use EBT, SNAP, and other eligible and authorized methods for paying bills for your orders at Amazon Fresh without a subscription to Amazon Prime membership.
Besides, Amazon Fresh offers its products and services at affordable prices, and if your order value is more than $35 or $50, it does not charge any delivery costs to its customers.
Differentiating Facts Between FreshDirect and Amazon Fresh
According to some resources, Amazon Fresh is cheaper than FreshDirect, as the packaged goods of Amazon Fresh are 10%–30% cheaper than those of FreshDirect. FreshDirect's prices are slightly higher than those of Amazon Fresh and other competitors.
You can get products and services from FreshDirect only through its website, while Amazon Fresh operates its services online and has stores that are also physically present in several countries. Amazon Fresh has 38 stores in the USA, 17 in the United Kingdom, and other countries.
Amazon Fresh will deliver your items until midnight. It carries fruits and vegetables within two hours in some locations. If you have passes for FreshDirect Express delivery, you can get delivery of your grocery items within 2 hours, and it charges customers $5.99 for delivery charges if their order value is less than $30.
Amazon Fresh provides free same-day delivery to Prime members; if your order value is between $35 and $50, delivery is free; if it is less than this, you must pay the delivery charge based on your location. 
Amazon Fresh has more products than FreshDirect and its presence is also in more countries.
Fresh Direct vs Amazon Fresh
FreshDirect and Amazon are two popular online grocery delivery platforms, and both are competing with other podiums such as Safeway, Instacart, GoPuff, and a few other competitive altars like Amazon Fresh and FreshDirect.
FreshDirect came into the market before Amazon Fresh. FreshDirect offers discounts and promotions more frequently than Amazon Fresh, which increases its popularity over Amazon Fresh. When Amazon Fresh started offering its services, some other platforms were already available in the business for grocery delivery.
FreshDirect delivers your orders according to the scheduled hours, but sometimes the delivery from Amazon Fresh takes a bit longer than FreshDirect.
Amazon Fresh offers loyalty programs, and the return policy of Amazon Fresh is more flexible than that of FreshDirect. FreshDirect accepts payments from Paypal, Affirm, Zip, Venmo, and other recognized and authorized payment methods. Amazon Fresh offers Amazon Pay support, and you can also get gift wrapping and in-store layaway services at Amazon Fresh.
Conclusion
FreshDirect and Amazon Fresh are two leading and famous online grocery delivery service providers. The product rates are nearly identical for both well-known online grocery delivery service providers. The product rates are almost the same on both websites, but if you buy any item individually, you can correctly compare the prices between Amazon Fresh and FreshDirect. Amazon Fresh and Fresh Direct are competing with similar brands in the market. FreshDirect has partnered with local farmers and fishermen to deliver fresh and quality items to its customers. FreshDirect does not offer same-day delivery in most cases, but if you are a member of Amazon Prime, then Amazon Fresh delivers your order on the same day and within a few hours. Amazon Fresh has more products on its platform in comparison to Direct Fresh.
FAQ
1. Which technology does FreshDirect use?
FreshDirect employs the CiValue platform, which is powered by artificial intelligence and assists FreshDirect in accepting orders, managing prices, tracking location, and operating its business efficiently.
2. Is Amazon Fresh limited to a certain number of orders per day?
You can order 75 unique items per order separately on Amazon Fresh and Watson's orders, and once you cross this limit, you must create a new Amazon Fresh or Watson's account.
Fresh Direct Vs Amazon Fresh