Amazon is an American multinational company that employs people with diverse types of business interests such as – cloud computing, digital streaming, AI programming, E-commerce, and many more. Let us know about 'Amazon's Second Phone Interview'.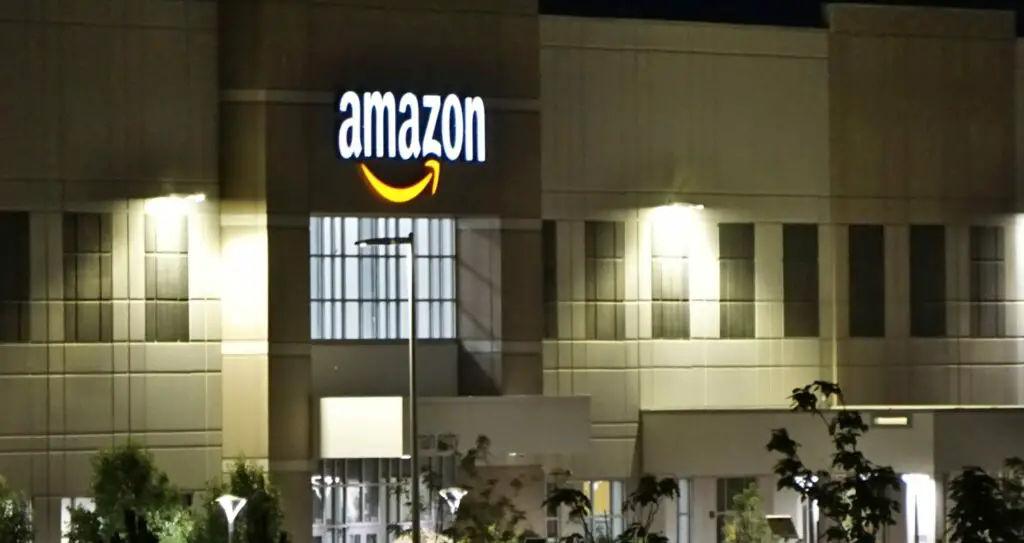 Amazon's second phone interview
Getting a job at amazon is not a complicated procedure, as amazon welcomes everyone as long as they have a degree and clear the required education level. It is easier to land a job at amazon than one would imagine, however, the hiring procedure has several parts and procedures one needs to clear before entering the company. 
However, like every other company, the hiring process of amazon is divided into several parts including several interview sessions that are required to be cleared before landing a job at amazon. To know more about the Amazon hiring process and its part including a second phone interview, read the article below.
Types of Interviews and Process 
Amazon being a multinational company is a dream company for many graduates and employees. It has simple and several methods to apply for a job at amazon, though most of the hired people are invited for an interview depending on their skills and achievements.
Except for invitations, there are distinct ways to apply for a job at Amazon. You can either submit several documents online or contact an amazon branch to check for a job vacancy and follow the instructions provided. There are 3 types of interviews including,
First phone interview
Second Phone Interview
Walk-In-Interview
However, there is no need for documents mentioned until asked for or instructed during or after the interview.
Hiring process for Amazon is as follows
Application: In this phase, the only thing you do is fill out the application available on the website and submit it with your resume in person or via email and wait for a reply.
Call back or phone interview: This is the second and most important phase if your application is selected then you are contacted by Human Resources (HR) via call or email and asked to schedule an On-call interview at a convenient time.
Once the time is selected then an amazon phone interview is taken by an HR which it might get intimidating and sudden. It is not an in-depth interview as it only consists of questions related to your past working experiences, most recent positions, biggest failure, biggest achievement, and so on. 
The interview will last up to 45 minutes to an hour, so it is better to stay calm and take your time with each question efficiently and effectively.
However, when you clear it, it is now time for a second stage,
A second on-call or second phone interview with the hiring manager
Walk-in interviews: Are the ones where you can simply show up with required documents such as – Letter of Recommendation (optional), Drug test reports, Graduation degree or diploma, Identification document (e.g. – SSN, Telephone bill, etc.), Salary Slip, or bank statements. and apply for a job or go through a simple hiring process.
In-office Interview: The most important phase is the in-person interview, after getting a call-back and scheduling an interview. It is time to prepare for the interview and get ready with the documents mentioned above. To help below are some of the basic questions asked during an amazon interview: – 
What is your past job experience?
Describe your most difficult customer experience and how did you overcome the situation?
Why do you want to join amazon?
Why do you want to become or apply for the *position applied*? 
What would you do if you saw your best friend Stealing at work? 
Background Check: After an interview, the hard part is over and just one step remains and that is a background check. Usually in background checks company checks if you are or were into substance abuse.
However, it is optional, and the company decides whether it is required or not depending on past experiences or activities such as – theft, criminal background, and so on and the check takes a week or two.
Comprehensive Amazon Phone interviews
Amazon is a multinational technology giant and is considered one of the biggest brands in the world. Being a well-known company has a simple yet extensive interview process when hiring new employees or interns in-call or phone interviews are the fastest way to check if the employee is right for the vacancy and technically sound.   
The first in-phone interviews are conducted by HR as mentioned above and they act as an elimination round. Therefore, it is expected to ask for preparation time instead of going right at it. Phone interviews may not sound much but they are as intense as a walk-in or in-office interviews, some of the factors that need to be sorted out before going for interviews are – 
Lack of knowledge
Dropped calls
Confidence while speaking
Background noise and so on, 
These are the factors showing the unpreparedness and sincerity of an employee even before the interview started and can add to your chances to get eliminated. 
Amazon second phone interview: How to prepare? 
Preparing for the phone interview can be quite stressful and to overcome the journey of clearing all the interviews to receive an offer letter, there are always some factors that need to be covered before clearing interviews such as including,
In-depth knowledge of the company
It is important to know all there is to know about your company including factors like – aim, value, workplace culture, and so on. To increase knowledge, it is always a good idea to start with company websites, and social media including – Twitter, Facebook, Instagram, and so on. Noticing minor details about the company can also help in an interview as it shows attention to detail and in-depth knowledge. 
Information such as – company funding, investments, achievements, and even a recent crisis that made the news can easily give you the brief of all you need to know about the company.      
Convenient schedule
To just simply preparing for the interview does not help, you need to be punctual and make sure that the meeting time is convenient for both you and the interviewer. 
And another important thing to keep in mind is that you need to inform the interviewer or the person in charge in advance if you want to reschedule the meeting due to any reason. This helps show your sincerity and avoid any unwanted awkwardness. 
Reviewing Job Description
Another necessary factor is to keep reviewing the job description as the description helps you have a better understanding of the role you are applying for and what the company is looking forward to in an employee. 
And according to the company preferences, you can have a better understanding of skills which can help you in focusing on a particular set of skills according to the job.
For example: If the skills required by the company match your strength, then you can use them as an emphasis in an interview, like – if the description requires, "the ability to lead a team of 10+ and work under pressure." Then you can choose a past working experience to prove your skill level and suitability for the job.  
Double Checking tools and Environment
Before doing an in-call interview it is important to check that all your devices including – mobiles, laptops, and earphones (Bluetooth) are fully charged and working well. As it does not leave a good impression on the interviewer if problems are popping up. 
Not only do tools make sure to sit in a closed or silent environment before starting the interview to avoid any unnecessary noise and for this, but it is also better to use earphones or headphones. 
Be sure to provide alternative contact information to the interviewer so that they can reach you at a convenient time, also be sure to be in a place with full network rk, and internet access to avoid network trouble.      
Be confident and be sure to know the answers
As mentioned earlier, be sure to know the answer to all the common and most asked questions by amazon for the applied position. As preparations and information will only help if you are confident and able to answer the questions efficiently as evaluating the answer is the major factor in interviews. 
Be confident in your knowledge and research and try to be cool-headed as it will help you understand the questions better and make answering the questions easier and more effective.     
Phone Interview Rounds
At Amazon's, there are not just single but multiple second phone interview lasting from 30 minutes to an hour long. However, the position applied, and work experience is the major factor that affects the number of interviews that are needed before the offer letter or in-office interview. 
A person with 5 to 7 years of experience will have fewer interview sessions as compared to a fresher, as with the experience there is not much to know about him which is not the same for the ones with no experience. 
This is also one of the reasons to take your time before going through the interview process if you are a fresher a more in-depth interview takes place. Also, a person with low experience can be expected to give a written test depending on the position applied. 
After the first interview, then depending on the results the recruiter (HR) will schedule amazon's second phone interview over the phone. The second interview will typically take place with the Hiring Manager or with senior members of the same team.
Second Phone Interview Questions 
There are distinct types of interview questions that are usually asked in a second phone interview depending on distinct factors. However, almost all the questions mostly revolve around behavioral and situational queries. And it is indeed profitable to prepare accordingly. 
Behavioral questions usually consist of past experiences and behavior in previous jobs and career paths, it is best to start from your golden or most successful past phase.
In Situational queries, hypothetical situations are given to see your handling and under pressure decision making, it is better to put yourself in the situation and honestly reply to the question instead of making up the right answer.
After mentally preparing and overcoming these it comes down to communication and leadership skills, the easiest way to efficiently answer these questions is to – Describe the task, Describe the situation, and the actions you would take while keeping a cool head and sharing the results achieved by your method. 
Some of these questions are usually based on amazons' leadership principles. Some of the most common questions asked in amazon interviews are,
Are you a leader or a follower?
What are some of your leadership experiences?
How would you fire someone?
What keeps you motivated for long working hours? And how will you motivate your team?
What do you like most and least about this company?
How do you handle work pressure?
There are as many types of questions as the job types and so it is hard to write and mention all the questions. Therefore, it is better to be focused on the type of job that you are applying for and prepare and research accordingly, from technical to leadership and marketing to customer care. FiThe first things to be noticed are confidence and knowledge about the company.  
Conclusion
In conclusion, amazon's second phone interview is not only crucial for the job. In the article, Different types of interviews used in the hiring process are mentioned along with numerous interview rounds and preparations.
Further in the article, distinct interview questions and their types are asked in amazon's second phone interview along with distinct factors due to which a second phone interview may or may not take place.     
Amazon's Second Phone Interview | Interview Process