Amazon is among the top e-commerce websites that come to our mind when we consider making an online purchase. In addition to e-commerce, Amazon is also involved in many other industries, all of which present excellent employment opportunities for job seekers. Let us know more about that the Amazon Job Offers.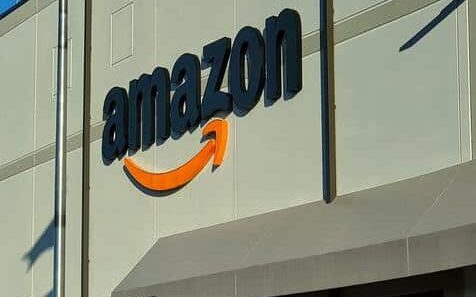 Amazon job offers 
Amazon is an American multinational technology company specializing in e-commerce, cloud computing, online advertising digital streaming, and artificial intelligence. It was founded by Jeff Bezos on July 5, 1994, and is based in Seattle Washington.
List Of Amazon job offers 
On Amazon, there are several job offers in a variety of fields. Below is a list of a few:
1. Amazon design
-Amazon Advertising
-Amazon Devices
-Alexa Design
2. Audio / Video / Photography Production 
-Audiobook Editor
-Video Editor
-Photographer
-Casting Manager
3. Business & Merchant Development
-Business Development Manager
-Channel Partner Manager
-Corporate Development Manager
-Partner Development Manager
4. Business Intelligence
-Economist
-Data Analyst
-Data Engineer
-Business Analyst
-Statistician 
5. Buying, Planning, & In-stock Management 
-Buyer
-Supply Chain Planning Manager
-In-stock Manager
-Procurement Manager
6. Editorial, Writing, & Content Management
-Copywriter
-Content Manager
Some of the popular amazon jobs are discussed below
1. A software engineer 
-To create customer-focused software for the business, this job examines consumer feedback and assesses things like product marketing draughts. 
-He makes an average of $115K annually 
2. Technical writer
– A technical writer for Amazon specializes in a certain department of the business. For instance, he might be in charge of establishing internal regulations for Amazon or producing technical papers like user manuals.
Salary on Average: $98K annually
 3. Senior Technical recruiter
As a senior technical recruiter at Amazon, you will look for exceptional talent. The pursuit of candidate talent and engagement, the creation of recruiting strategies, and the establishment of benchmarks and metrics are all responsibilities. It is necessary to have 5+ years of technical recruiting expertise in corporate and/or agency settings, including sourcing, and complete full-cycle recruiting.
Salary on Average: $116K annually
4. Security engineer
As a security engineer, you'll collaborate with a team to create and implement security protocols and measures to combat internal or external cyber-attacks. The recommended degree is a Master's in cybersecurity, information security, or a closely related technical field.
Average Salary: $120K annually
5. Data Scientist 
A data scientist will use data to generate scientific and analytical solutions for Amazon to solve business problems. To find and share business insights, and will work with massive data sets.
 Pay- $120K annually
6. Art Director
 -Creating campaigns and concepts for a multitude of platforms is part of this profession.
– five or more years of experience working as an art director for a marketing agency or in-house creative team 
$127K annually is the Average Salary
7. Principal Product Manager
A principal product manager is responsible for overseeing the whole product development cycle, from conception to post-launch. Additionally, you will connect with executive stakeholders and produce strategic reports.
$162K is the average annual Pay
8. Senior Software Development Manager
To increase product/market fit, you'll work with product managers, quality assurance leads, UX designers, and others while building a strong engineering team and helping to deliver new product features. To be eligible for this role, you must have 10+ years of relevant engineering expertise as well as 5+ years of management experience with engineers and managers.
$163K is the annual Average Pay
9. Associate Corporate Counsel
Job Description: You will collaborate with the legal team's clients in business operations in this role. You will be in charge of developing, writing, and negotiating intricate business contracts, such as those involving technology, licensing, and marketing.
 $164K annually is the Average Pay 
10. Content Acquisition Manager
-You will work in a particular department within Amazon, such as Sync Licensing, Podcasts, or Amazon Studios, as a content acquisition manager. 
-You must have prior account management, licensing, or business development expertise to be successful in this position.
$174K is the annual average Pay
11. Solutions Architect
An Amazon solutions architect can build code and provide strategic solutions to client business issues. 
A bachelor's degree in computer science, engineering, mathematics, or a closely related discipline is ideal, though equivalent experience will do.
Range of salary is$179,001–$192,001 annually
12. Principal Business Development Manager
As the principal business development manager, you are responsible for overseeing the whole business development process. 
Experience of 10+ years of sales and business development expertise required
$529K is the annual average Pay
13. Amazon DSP driver 
-Interact with Amazon customers and the general public in a professional and positive manner 
-Work 3-5 days per week for up to 10 hours each day 
-Must have a clean driving record, abide by all traffic rules, and drive according to the weather and road conditions.
 -Must possess a valid driver's license issued in the state where employment is to be performed 
 -Must be at least 21 years old and legally able to work in the United States
Salary is $17, per hour plus overtime and perks
14. Amazon fulfillment center warehouse associate
 -you will be choosing, packing, and sending orders for delivery service.
-Prepare and box up customer orders; receive and store merchandise
-Load boxes into trucks for shipping, use scanners to read bar codes on products, follow instructions on displays for some operations, troubleshoot issues, and make sure the product complies with quality standards.
-Depending on your position and the location, you might learn how to use a garment press, a high-capacity printer, a t-shirt folding machine, help with print production, or accept and handle client returns. 
-Lift 49 pounds maximum
Candidates must be 18 years of age or older with the capacity to comprehend and follow all job standards and safety instructions. The environment is laid-back with a few safety restrictions to follow.
Salary -$15-17 per hour
Some common job benefits
-Medical, dental, vision, and prescription medication services
-Parental leave that is wholly funded for up to 20 weeks. 
-almost 40 hours of overtime
-Working any Amazon holidays for an hour and a half: Christmas Day, Thanksgiving Day, Labor Day, Memorial Day, and Independence Day
-401(k) savings strategy
-Parents with children who suffer from developmental problems can find resources here.
-support and referrals for finding the child and elder care
Application procedure
 Candidates must first register for an online account. Click the apply button next to the job posting you are interested in once you have logged into your account. To begin, select "start application." Before submitting your application, carefully read the questions and make sure you have included all necessary details. If you meet the requirements, pick the shift time and location that suit you the most. Tell about yourself after reading the background check consent forms. Now, include details about your legal name, place of residence, contact information, and any previous employment with Amazon. Choose a day when you are available to attend a 30-minute new hire event. To begin your new job, you must take a picture of your badge, pass a drug test (if necessary), and submit the necessary documentation.
Conclusion
Amazon provides a wide range of job opportunities, a good salary package, and multiple job benefits with an easy job application procedure and availability of jobs on a full-time, part-time and seasonal basis. So, one can choose a job according to one's skills, qualifications, and availability
Amazon Job Offers – Know More