You've probably heard that Amazon is a great place to work. And it's true! Amazon is consistently ranked as one of the best companies to work for, thanks to its great salaries, benefits, and opportunities for career growth. But what do you need to do to land a job at Amazon? And what can you expect once you're hired? Let us read about "Amazon Careers"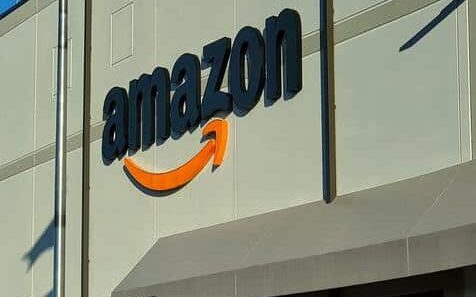 Amazon Careers
One of the biggest and most prosperous online retail companies is Amazon. As a result, Amazon offers a variety of careers opportunities to individuals looking to join the organization. Amazon offers jobs in areas such as software engineering, customer service, operations, marketing, finance, human resources, logistics, and more. Amazon also offers internships, apprenticeships, and other educational programs. 
Jobs Available at Amazon
There are many types of jobs available at Amazon. Some of the most common ones are in the technology sector, including positions for software engineers, web developers, and data scientists. If you're interested in working in a customer-facing role or corporate offices, there are also plenty of opportunities available in retail (including jobs for cashiers and store managers), finance, human resources, marketing, and operations
Some examples of potential amazon job roles and their respective salaries include;
Software engineer ( $191,000 yearly)
Data Scientist ($188,000 yearly)
Business Analyst ($123,000 yearly)
Product manager ($213,000 yearly)
Safety Supervisor ($80,000)
Project Accountant ($90,000 yearly)
Salaries for these roles can vary depending on factors such as location, experience, and the specific job duties involved. No matter what your skills or experience are, you're likely to find a job that's a good fit for you at Amazon.
Age Requirements for Amazon Jobs
Most Amazon jobs don't have any strict age requirements, but there are a few exceptions. The majority of entry-level positions require a minimum age of 18 years old.
For the Amazon fulfillment centers, you must be at least 18 years old to work in the warehouses, but the company is looking to hire people as young as 16 years old for certain positions. You can find a complete list of age requirements for all Amazon jobs on our website.
Salaries & Perks for Amazon Employees
Amazon offers competitive pay and benefits to its employees in all job levels, from entry-level to more senior ones. For example, entry-level personnel makes around $15 an hour on average, while those with more experience can make upwards of $100k a year. 
The company also offers a generous benefits package that includes health insurance, 401(k) matching contributions, access to educational courses,  and plenty of opportunities for professional development. And for those looking for recognition for their efforts, Amazon has several awards given out throughout the year—including its coveted "Innovation Award" for employees who go above and beyond.
Benefits of an Amazon Careers
Employees at Amazon are provided with a range of benefits that include health insurance, life insurance, short- and long-term disability, discounts on products and services, retirement savings plans, tuition assistance programs, and help with relocation expenses.
Amazon also offers stock options and stock purchase plans. And if you're looking for more than just financial rewards, Amazon offers its employees a variety of ways to give back through its volunteer opportunities and charitable giving programs.
But one of the best things about working for Amazon is that it goes above and beyond when it comes to employee development. The company invests heavily in its employees through its innovative leadership development programs and extensive training opportunities. 
How to Apply for a Job at Amazon?
First off, you'll need to create an Amazon account. Once you have an Amazon account set up, you can search for jobs that are relevant to your qualifications.
When you locate a job posting that grabs your attention, click on it to read the entire description. Make sure it's the job and location that's right for you before hitting "Apply Now" at the bottom of the page.
From there, just upload your resume and any other documents as requested and wait to hear back from Amazon's recruitment team. 
Amazon's Interview Process
Your application will undergo a preliminary review after being submitted. You will be asked to take a series of online assessments if you meet the minimum requirements. These assessments are designed to measure your skills and abilities in key areas, such as problem-solving, analytical thinking, and leadership.
You'll be allowed to interview with Amazon if you pass the tests. The interview process may vary depending on the role you are applying for, but it typically includes a conversation with a recruiter and a manager. 
The goal of the interview process is to assess whether you have the skills and behaviors needed to be successful at Amazon. The interviewer will want to know why you are interested in the role and what makes you a good fit. Be prepared to discuss your accomplishments and experience, and share examples of how you have demonstrated the key competencies we are looking for.
Tips for Succeeding During the Application Process
Getting an Amazon job is no easy feat, so don't give up if you don't get called right away! To succeed during the application process, there are a few steps you can take.
Make sure your resume is distinctive first. Your resume should be clear, and concise and highlight your skills and experiences in a way that matches the job description. Additionally, it should include keywords related to the job. Outlining your experience in a bulleted list makes it easier for employers to find relevant information quickly.
Second, do your research on Amazon before you apply. Take the time to learn about the company's mission and values to determine whether the role is a good match for you. You could also use this as an opportunity to ask yourself questions such as "What experiences have prepared me for this career?" or "What knowledge do I have that could be beneficial in this role?". 
Finally, make sure you practice ahead of time when preparing for an interview. Prepare answers to common questions so that you can confidently discuss your qualifications and experiences with potential employers during the interview process.
Conclusion
After going through the complete guide of Amazon Careers and With many opportunities for professional advancement, Amazon is a great place to work. The salary and benefits are competitive, and the company is always looking for talented and ambitious employees. If you think you have what it takes to work at Amazon, then don't hesitate to apply. The application process is straightforward, and you could soon be on your way to a rewarding and exciting career with one of the world's most successful companies.
Frequently Asked Questions
What age is the bare minimum for employment? 
To apply for a job at Amazon, you must be at least 18 years old.
How long does it typically take to hear back about my application? 
This timeline can vary depending on how many applications Amazon is receiving and the role you're applying for, but most applicants receive a response in two weeks or less.
What kind of training will I receive? 
Once you're hired, you will participate in on-the-job training and learn the skills specific to your position. Additionally, Amazon offers many benefits that include coaching and development courses that enable employees to enhance their skills and careers.
What advantages come from doing business with Amazon? 
In addition to competitive salaries and generous bonuses based on performance, Amazon offers medical insurance options, retirement savings plans with matching contributions from Amazon, employee discounts on products sold through its marketplace, company holidays for its U.S.-based employees, and much more.
Amazon Careers -Complete Guide