Story: How I went from Film making to a career in artificial intelligence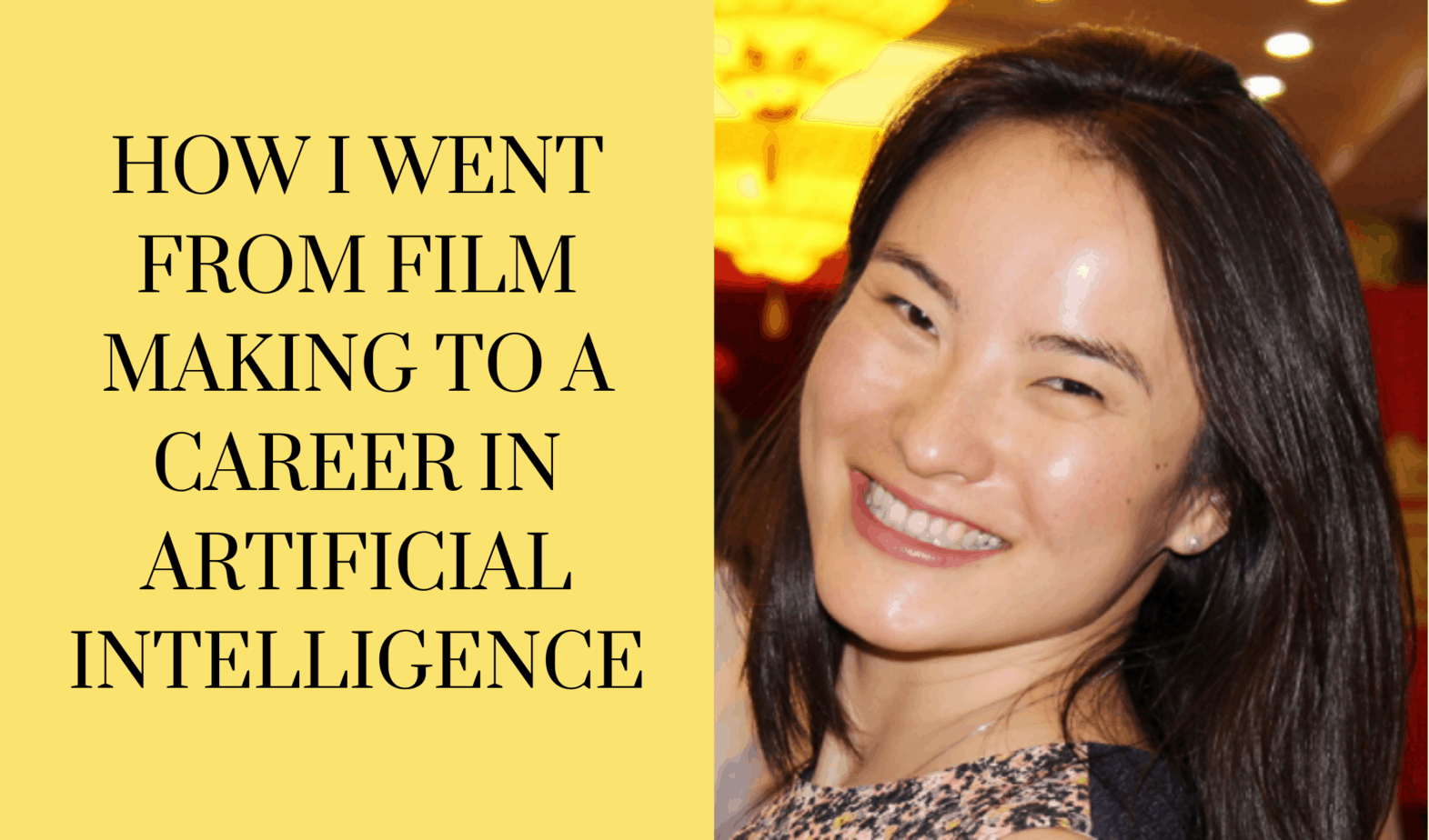 The Long Way Round – From Film to High Tech
On my first day at ObEN I found myself in a room with five scientists and engineers, hearing them throw out words like speech synthesis, computer vision, binary classifications, and data annotations. I sat in near silence the entire time, wondering where I fit into their equation, what place I had at this technology table, and whether I had just made a terrible mistake in taking on this new role as Director of Marketing at a company bent on changing the world by creating Personal Artificial Intelligence – basically digital doubles of everyone in the world.
Working in tech was never in my cards. From early childhood, I've always nursed a passion for the arts – a passion that ran counter to the desire of Asian parents that demanded a career in law, medicine, or finance. As a compromise, I double majored in Film and Management Science at the University of California, San Diego. Yet even though I found good planning, execution, and data analytics its own thrill, the creative spark never died. During my years as an undergrad, I interned at several film production houses, picking up skills not only in filmmaking, but also in managing complex projects and hectic schedules – not to mention the mercurial personalities shared by both those in creative and entrepreneurial fields. 
The culmination of these efforts was securing a job working as the Production Logistics Venue Supervisor for NBC's coverage of the 2008 Beijing Summer Olympics. From the moment I heard the IOC had awarded Beijing the honor of hosting the event, I was determined to get on NBC's team. The Beijing Olympics was the intersection of everything I loved and identified with – creativity, project management, and a celebration  of my dual heritage as a Chinese American. My first time working on a production of this magnitude was an exercise in not only creativity and attention to detail, but a lesson on performing with grace under pressure and effectively marshalling teams with different specialities to meet a shared goal.
After winning an Emmy as part of the NBC team, I formalized my business education with an MBA at UCLA Anderson School of Management, focusing on Entertainment and Marketing.  After graduating, I moved on to my most formative years as Director of International Marketing at Caesars Entertainment. Originally brought on to handle marketing for headliner concerts and performances, I found my role again shifting as Caesars sought to bring in more international clientele to their properties – especially the newly thriving upper middle class in China. Again I found myself picking up skills in international business negotiations, regionalization of marketing strategies, not to mention learning how to operate with vendors and partners in different time zones. It was also at Caesars that I first met ObEN co-founders Adam Zheng and Nikhil Jain. Together with Tencent and Caesars Entertainment, ObEN showcased a virtual AI concierge at CES 2016.
The partnership was a successful one, sparking a new curiosity in me. Technology was a new frontier, a new form of creativity that I had not explored in my previous diametric world of the creative and the practical. But watching a Personal AI come to life – an avatar that looks, sounds, and even behaves like the individual, I could not help but be drawn to the creativity needed to envision such a product. And I knew that my brand of creativity was invaluable to theirs.
Which was how I found myself sitting in that conference room, having pitched Nikhil and Adam for the job. At the time, the company was focused almost exclusively on the R&D. Even as I sat flabbergasted by the technical knowledge, I realized that they needed someone to distill and simplify their work for consumers and investors. Someone to put on a show – albeit one rooted in the fundamentals of technology and industry.
My path to becoming ObEN's VP of  Marketing and Partnerships is the antithesis of linear. It was a convoluted path filled with picking up skills that at first didn't seem to match, nor was it always what I intended to learn upon taking the job.  But neither is a linear resume imperative anymore – from SnapChat to AirBNB to Netflix, more and more tech companies are looking for candidates that have that particular combination of unique skills and experience that will allow them to prosper in a specific role. Tech is only as good as the people who use it – yet the people who use it don't often understand the technology behind what they use. To market in technology is to understand the story behind a product, and how to present that story to the user. It is a form of creativity that shines in a room of algorithms and hardware, but also one that requires measured execution and business acumen that comes from practical experience. So I suppose the answer to How I Got the Job is that I was creative, lucky, and driven. An insight not surprising, but which bears repeating. Being able to provide a diversity of perspectives is invaluable to any company, and I am proud that I have helped ObEN grow from six people in a single conference room to a team of over 60 talented, brilliant, humble – and yes- creative people. It wasn't the path that I started on, but I ended up in the room where it happened.
Author Bio
Sho Guo is the VP of Marketing & Partnerships at ObEN, an LA-based artificial intelligence company creating Personal Artificial Intelligence (PAI), 3D intelligent avatars that look, talk and behave like the user and is secured on the Project PAI blockchain. Sho is an Emmy award winner with an MBA from UCLA Anderson and a B.S. and B.A. in Management Science and Film from UC San Diego.
How I went from Film making to a career in artificial intelligence