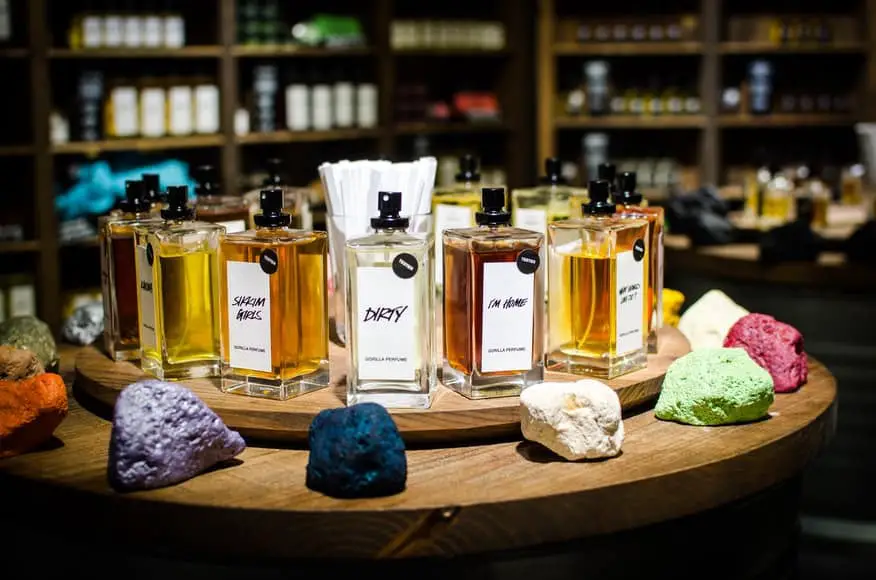 Introduction- As the word, 'Lush' suggests something which grows well and so far Lush Cosmetics has to live up to its name. The Company Lush Cosmetics was set up a quarter of a century ago in 1995 by Mark Constantine in Poole, United Kingdom. The Company Lush cosmetics have experienced tremendous growth in terms of customers and Company value in the cosmetics industries. Lush is one of the leading brands in the United Nations manufacturing handmade skincare and beauty enhancing products for both men and women. So now the question arises exactly what makes them different and worth mentioning from others in their field? The SWOT Analysis of Lush Cosmetics will provide us with the tactics of the Company which they used for a quarter of a century to survive in the cosmetic field and at the same time proved themselves as tough competition to others in the business world. Here, let's know about Lush SWOT Analysis.
Answer- Lush Cosmetics is one of the big brands in the cosmetics industry known for its handmade skincare and beauty enhancing products. They manufacture products like bath soaps, shower gels, bath bombs, styling gels, shampoos, conditioners, massage or bubble bars, face, and body lotion, buttercreams, deodorants & cologne, and many other such products of various fragrances. Lush provides a large range of varieties in each product category to their customers to choose from accordingly. The ideologies of Mark Constantine are the main reason behind the success seen by Lush cosmetics. The difference that Lush has made in the lives of their customers is remarkable; it was made possible by Mark's Secret plan which will not be a secret anymore to you all.
Mark's Secret Plan:-
"Make Perfect products for every need."
"Become number 1 in each category."
"Create a cosmetic revolution to save the planet."
So far as we can see Mark's plan has led Lush to such outstanding success. The life journey of Mark Constantine is how "The Lush provided him with a well-defined growth". Listing out SWOT factors of any company will be beneficial to the company, its competitor, and to the people out there who want to try out the products manufactured by that company and want to have necessary info on the company before using their products.
SWOT ANALYSIS OF LUSH COSMETICS
The strength of any Cosmetics company is the privileges that the company provides the customer. Specific features of any company like their product composition, quality, and quantity, and the price charged make that cosmetic company more beneficial and fulfilling for the customer. There is always a certain company feature that acts as their strength. The factors that sum up the strength of the Lush cosmetics are as follows:- 
The Product and its composition: When you enter a Lush store it feels like you have entered a candy shop literally, everything looks so shiny, colorful and the products are in different intruding shapes it just feels like you want to have each and everything to yourself. Each product has a different alluring aroma to them which makes it more irresistible. The products are showcased with zero-packing in the store. The customers have the privilege to test a few products like perfumes, and cologne in the store itself. These factors have attracted customers to Lush stores.
The Company's specialty is that the recipes they use to prepare every product are vegetarian and Vegan. They try their level best to use minimum chemicals and preservatives. Lush uses organic substances in their product which increases the sustainability of them. Lush products are compatible with all types of skin. They even use fruit and flower essence to provide good nutrients directly to the skin which keeps skin smooth and glowing 24*7. 
Their product composition is such that it does show any ill effect even in the long run. Each product is very carefully handmade even in this machinery-dependent century. 
Environment Friendly: They only use paper bags and completely avoid plastics while selling any product as paper bags are biodegradable. Lush strictly follows its no-waste policy. No harm is done to wildlife during the whole procedure of product manufacturing in Lush or while testing these products. Each store has such info displayed to spread awareness amongst their customers.
Mark beliefs that harm to nature leads to downfall for every business. 
Marketing Strategies: Lush cosmetics strongly believe in the 4P's of marketing Product, place, pricing, and promotion and these few things are kept in mind while putting any product on market by the company.
To promote the Company Lush uses offline and online modes. Offline by providing samples, coupons, and testing facilities. Online through their websites and brand endorsements by popular stars like Marcus Lim, Kylie Jenner, Bunny and make more popular stars. 
The weakness of a company is something where they lack from their competitors or something which is the strength of their competitor's vice-versa. If there is strength to Lush then there has to be a weakness to lush as well.
Price of products: The product of Lush is costly as each product is handmade and is made up of mostly organic substances which automatically increase the cost of manufacturing. Even the method of displaying, store locations, and worker pay has proved to be a costly affair. 
Prices charged have proved to be a set-off for Lush like even bath bombs are around 5 pounds. It makes Lush products unaffordable to the lower class of the country.
Lack of awareness: Lush has been running for around a quarter of a century. Also many people are not aware of Lush cosmetics and many countries do not have even a single store of Lush cosmetics which acts as a major drawback.
Opportunities for any cosmetic company depend on environmental changes, new demands in the market for something innovative, and industrial revolution through which the company can increase sales and revenue on their products. 
Bring difference: Customers are looking for products that are safer to use on the skin for the long run and not just for a few hours. People are aware enough to discriminate against harmful chemicals for skin in the long run and to meet their needs is a must to bring a difference. There is always a demand for something new in cosmetics and body care products.
Lush has always provided customers with different and satisfying results in body care and cosmetics so far. Lush cosmetics are experts in providing that surprise element in their products and are expected to maintain that.  
Expand: To increase opportunities in the future Lush needs to expand their stores in other countries as well and with required promotion strategies like distribution of sample products, coupons, and discounts.  
Threats similar to opportunities depend on external factors like environmental changes, new competitors, the demand of customers, etc. The company needs to focus on them and they need to defend themselves against these threats to maintain their position in the business world.
Growing Competition: When Lush started its business there were not so many companies in the cosmetics industry but as time passed there has been growing dependence on cosmetics and skincare products. With the change in environmental conditions, people have understood the benefit of investing in the cosmetic industry. The new competitor companies already have the benefit from the history of older companies in business and with their new strategies; they try to swing people to their side.
Lush have to bring forward new strategies to maintain their loyal customers as well as bring a new customer to a business. 
Race to attract customers: In the race to attract maximum customers, they need to make few compromises with the prices or provide other additional facilities to their customers to maintain their sales.
They need to up their game in promotion and places as well. Lush needs to open stores in countries where they believe it will be beneficial for effective ways to promote their products. 
 COMPETITORS OF LUSH COSMETICS
The business world is all about being better than others in your field. Competitors in business are those who give them a run for their money. Lush Cosmetics is one of the longest-running cosmetics companies with years of experience. It doesn't matter how long we were there but how long we maintain that position. Lush Cosmetics has maintained that position and proved it to be a tough competition to every company in the cosmetics industry. There are few which have proved to be competition to them.
TOP 3 COMPETITORS 
The Body Shop International
Features: The body shop international is a cosmetics and skincare product company. It is popularly known for its perfume and cologne. It is a British company started by Anita Roddick in 1976. The current CEO of the Body shop international is David Boynton 
Turnover: $1.4 billion 
Employees: Around 10,000 employees 
Stores: 3000 stores in more than 65 countries.
M.A.C Cosmetics
Main Features: M.A.C Cosmetics is one of the top global companies owned by Fabrizio Freda. It is originally a Canadian company started in 1984 by Frank Toskan. It is a high-quality make-up brand and has received a good response from people. 
Turnover: $1 billion
Employees: Around 11 thousand employees.
Stores: 500 independent stores in over 105 countries
L'Occitane:
Main Features: L'Occitane EN Provence is a cosmetics and beauty care product manufacturing company. It is popularly known for its herbal and organic ingredients and they promote traditional beliefs in cultivation. It is a French company started in 1976 in Monique, France. The current CEO of the Body shop international is Reinold Geiger.
Turnover: $1 billion
Employees: Approximately 9000 employees
Stores: 4000+ stores around the world
Conclusion 
Lush for over a century has tried to keep the authenticity of their products. The turnover of lush cosmetics is around 1 Billion Dollars with up to 446 stores around the whole world. They have taken every essential measure to keep the environment and animals protected throughout the process of manufacturing and packing. It has been so far a good initiative taken by Lush Cosmetics. Lush received the "Award for Earth Defender" in 2020. Every company no matter which field needs to learn this quality from Lush. Lush has been testing and tried company for many years and hence it is one of the highly recommended cosmetic brands to anyone interested out there.
Question/Answers
What is Lush Cosmetics' mission?
Lush Cosmetics' mission is to provide customers with a handmade product with the use of minimum preservatives and chemicals.
Why do customers love Lush Cosmetics?
Lush makes no compromise with the quality of the product even though it is a little expensive but worthwhile. They keep the manufacturing and Packaging environmentally friendly.
Is there any facility that Lush Cosmetics provides their customers in stores?
Lush stores have an in-store spa for customers that make shopping fun and relaxing at the same time. You can try sample products in-store as well. 
Lush SWOT Analysis- And Competitors