Fitbit, as the name speaks for itself, is an American company founded in the year 2007, has been engaged in the business of delivering wireless and wearable technology that helps consumers in leading a healthier and more robust life than before. Fitbit was started at the time when wearable fitness tracker was not even a concept but the founders James Park and Eric Friedman somehow found a way to not only manufacture but sell the concept to the world. Now, Fitbit has bagged the fifth rank in the world in the list of wearable technology. Keep reading to know about Fitbit Mission Statement, Vision & Values Analysis.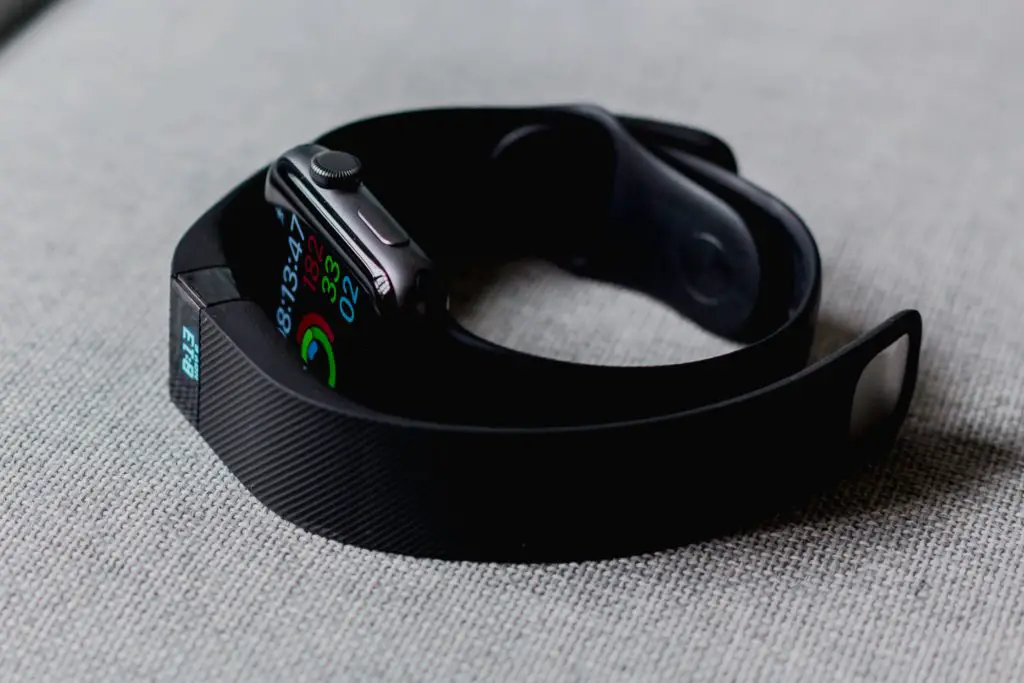 The credit of the company's success has to be given to the flawlessly curated Mission and Vision statement along with the value analysis. Hence, when we talk about an organisation's future, strategy becomes a dynamic concept which aids top management to formulate the Mission statement and vision, values analysis, based on which every effort will be directed towards achieving the goals and objectives.
Let us now dig deeper into Fitbit's Mission statement, Vision statement, and Value Analysis.
Mission Statement
Fitbit's Mission Statement: –
"To empower and inspire you to live a healthier, more active life. We design products and experiences that fit seamlessly into your life so you can achieve your health and fitness goals, whatever they may be"
Fitbit's Mission statement denotes the purpose for carrying a particular business. It is framed in such a manner that helps various stakeholders (like shareholders, customers, investors, etc.) to know the purpose of the company, the kind of business being carried out by the company, and the manner adopted in order to fulfil the desired goals and objectives.
Fitbit's Mission statement distinctly states that the purpose of carrying on the business is to provide devices that succeed in leading a healthier and fitter life. Fitbit's aim is to aid folks in keeping a track of vital health metrics like oxygen level, heartbeat rate, calories burn to name a few. This is achieved in such a manner that the consumer need not give any extra second from their busy schedule, all they have to do is just wear one of the Fitbit's wireless wristbands. These fitness bands will automatically keep a track of your health without even you knowing about it. 
Fitbit is leaving no turn unturned in bringing the best to the table for its fitness freak consumers. Fitbit's Mission statement, therefore, is not a vague statement but a concrete one that audibly speaks that they are consumer-oriented and aim to blend fitness and health together and present the final outcome to its consumers.
Vision Statement
Fitbit's Vision Statement: –
"We remain focused on delivering innovative products consumers love and are confident in our vision for the future"
Fitbit's Vision Statement like any other vision statement rules out the ultimate goal of the organisation. The Statement explains at the end of the day where the company aspires to reach. 
Fitbit, has a unique statement that distinguishes it from rest of his competitors prevailing in the market. Fitbit's Vision Statement states the goal of perpetual improvement in their products, delivering the innovative product to the consumers and the most crucial aim is to keep the consumers content with every product they come up with. In other words, we can say, Fitbit's Vision Statement pays attention to innovation, retention of customers, efficiency, and of course, growth. 
It has been just a decade since Fitbit has entered the technology market, and since then Fitbit has been growing by leaps and bounds by constantly improving its existing product and expanding into unique and innovative health and fitness devices. In 2008, Fitbit came up with a device that has the ability to detect oxygen saturation levels, hence making Fitbit the market leader as far as the merger of technology with fitness is concerned. Although, Fitbit's Vision Statement displays where they want to land in the future the statement can be coined as quite a vague statement. The statement is blurry as it fails to mention the base on which they are adamant and sure-shot to achieve the desired objective and goal for the future. 
Value Analysis
Value Analysis or Value Chain Analysis simply means companies should formulate such a policy in which they have to shell out a minimum amount of money to manufacture a product. 
Fitbit's Values: –
Customer service
Innovation
Integrity
Retention
Efficiency
Growth
As per a study by Forbes, companies with high values and ethics tend to outperform other rival companies by as high as 400%. Fitbit's Values act as a guideline or a code of conduct for the decision-making in the company. The values of Fitbit dictate the world for what they stand for and give their employees a reason for what they do and their customers a reason to entrust Fitbit with taking care of their health.
Talking about the revenue of Fitbit, a Maximum portion of the revenue pie is generated from the sale of fitness gadgets and equipment. The other smaller portion of the revenue pie depicts income from the periodic subscription done by customers to get access to a higher level of real-time data on a single click. Fitbit has been constantly coming up with a new and improved version of its health tracker that acts as a glue that sticks the customers to the company.
Conclusion
Fitbit was and is the market leader in the manufacturing of wireless wearable fitness wristbands. Fitbit has been at the forefront of this industry for over a period of 10 years and is expecting to grow to new heights in the near future. Fitbit has managed to introduce a device that transformed the tedious, hectic exercise and workout schedule into fun activities by enabling customers to keep a track of their achievements on a real-time basis. Moreover, it encouraged the folks to make their friends and families involved in various health challenges. Hence, we can say the mission statement, vision, and values were flawlessly formulated which became the reason for Fitbit's success. 
Fitbit Mission Statement, Vision & Values Analysis