A maintenance worker is a freelancer who assists people with manual activities like installations, yard work, basic plumbing, and home maintenance and repairs. Even though some people opt to work in maintenance full-time, it can also be a successful side business. Let us know about the Maintenance Job Titles And Their Duties.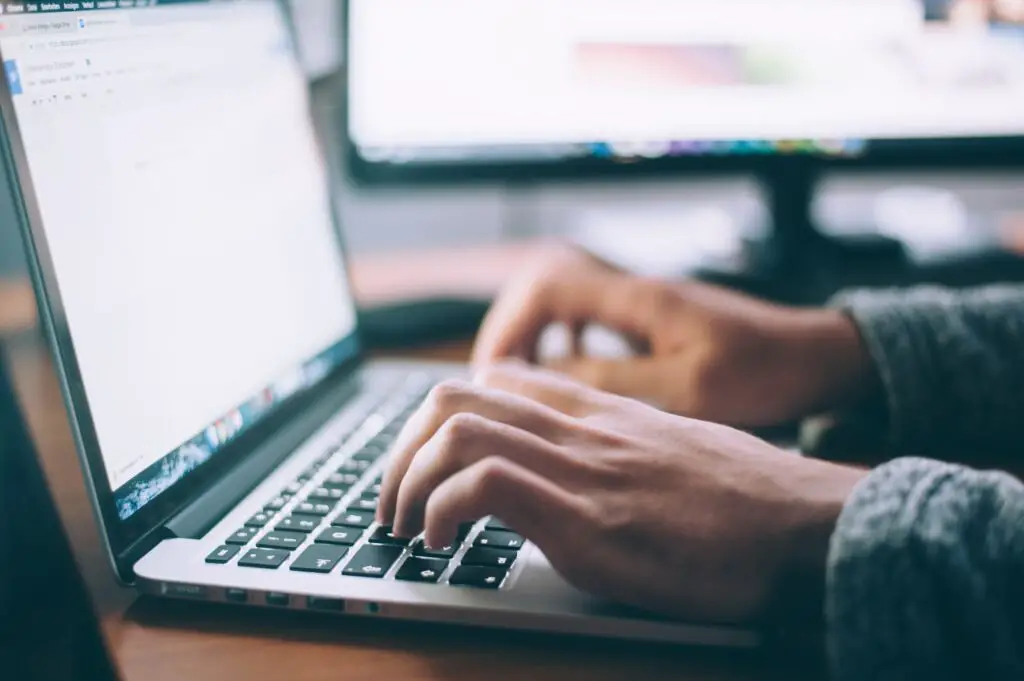 Maintenance Job Titles And Their Duties
A maintenance worker also referred to as a handyman, is typically a self-employed professional that handles household chores for clients. They often carry out a wide range of tasks as opposed to having a single specialty like other contractors. A maintenance worker may carry out any of the following tasks:
Repair and installation of doors and windows
Redesigning a kitchen, installing cabinets or countertops
Installation of drywall
Basic electrical tasks including installation of lighting, outlets, and switches
Basic carpentry, such as building or repairing decks
Mending leaky pipes and fixing toilets
Repair or maintenance of sprinklers
Small-scale painting
In addition to maintaining buildings and facilities, a maintenance worker is in charge of maintaining and repairing physical assets like machinery and equipment, which includes jobs like fixing guardrails, demolishing cubicles, and setting up plumbing and electricity.
Maintenance job titles
The duties that maintenance professionals perform differ by sector and employer. They work in a range of settings. Some oversee the maintenance of multiple buildings including a school campus or a shopping complex, while others may manage one large building such as a hotel or hospital. There is a wide range of job titles in maintenance and the following list includes a few basic job titles.
Maintenance Technician
Although the tasks performed by a maintenance technician's duties may vary depending on the industry or building, they are typically in charge of ensuring that business equipment, building features, and a facility's general appearance are adequately maintained. The typical maintenance technician will carry out simple manual repairs like repairing windows or changing locks. A maintenance technician could be in charge of maintaining and managing specific equipment in various sectors, including the pharmaceutical business. A maintenance technician in the healthcare sector should also be familiar with medical equipment and know how to conduct simple repairs and maintenance.
Maintenance Supervisor
A maintenance supervisor is a qualified individual tasked with supervising all installation, maintenance, and repair work at buildings or large complexes. They supervise groups of workers who do duties following the demands of their projects. They also maintain any equipment required for each area they monitor. They must ensure that every building, piece of equipment, and facility under their supervision operates at its full potential. 
Maintenance Assistant
A maintenance assistant or a facilities assistant assists the maintenance team. They are accountable for taking care of a client's or end-users needs. They could be in charge of performing general maintenance and repairs to the building, the grounds, and the equipment in addition to cleaning the premises and the rooms. Several establishments, including schools, offices, hospitals, and residential complexes, employ maintenance helpers. They might also work in factories, where they might be responsible for maintaining industrial machinery.
Facilities manager
Facilities managers are in charge of maintaining commercial properties, making sure that the grounds and buildings are kept in good condition. They oversee the on-site staff as well as scheduling and budgeting for everything from minor repairs to major construction projects. Facilities managers are often known as business service managers, contract managers, or support service managers.
Building Superintendent  
The building superintendent is in charge of the general maintenance of a residential building. This comprises handling routine maintenance and keeping the general areas of the building clean and as well as overseeing the work of outside contractors for important repair works. They usually live in the complex they manage and are always available to handle problems with residents.
Groundskeeper 
A groundskeeper is a maintenance professional in charge of maintaining the landscaping at major establishments including parks, gardens, athletic stadiums, and colleges. Some of these professionals may work indoors, tending to the plants and trees at malls, workplaces, and greenhouses. These professionals usually operate as a team with landscape designers and other groundskeepers.
Plumber
Plumbers are professionals who set up, maintain and fix household and industrial plumbing systems that deliver water, fuel, and waste to buildings. A plumber's primary duties consist:
Incorporating plumbing systems, such as pipes and fixtures, into newly constructed and remodeled homes and commercial buildings.
Conducting routine plumbing system maintenance in homes and commercial buildings.
Responding to service calls from the general contracting team and plumbing emergencies.
Examining plumbing systems by performing tests to pinpoint the source and location of the problem.
Providing recommendations and informing customers of the cost of installations and repairs while working with other construction workers.
Mechanical maintenance engineer
Mechanical maintenance engineers are in charge of equipment upkeep in industrial and commercial settings. Their work usually revolves around the use of large machinery and intricate systems, such as elevators, water treatment facilities, heating and cooling systems, and so on. Mechanical maintenance engineers need to be able to read blueprints, diagrams, and plans to identify problems and select the best course of action for repairs. They could also need the use of specialized equipment and tools to complete their tasks.
Maintenance Electrician
The maintenance of a building's electrical system is within the purview of maintenance electricians. They must execute routine monitoring, regular maintenance, repairs, and, if necessary, the replacement of faulty wiring. They might also be needed to upgrade the building's electrical equipment.
Their duties also include:
Reviewing the blueprints to understand the wiring location or how the equipment operates to find and correct problems.
Following standard safety guidelines
To minimize the possibility of the occurrence of more complicated problems, reduce expenses by conducting maintenance oregulregularlyoring machinery and other electrical parts, and providing recommendations based on their life expectancy.
Custodian
A building's cleanliness and appearance fall under the purview of custodians. These professionals often have an in-depth understanding of cleaning supplies and tools and occasionally employ special employ especially specialized customary as fol:
Accumulating and managing the rash
Cleaning floors with a broom, mop, and vacuum
Using machinery for industrial cleaning if necessary
Making sure bathrooms are clean
Stocking up on toiletries
Window washing, dusting, and cleaning blinds.
Carrying out quick repairs
Cleaning spills or incidents in response to requests from facility management or others
Painter
A painter is a specialist who assists with priming surfaces like walls, blending paint for various applications, and applying paint with brushes or rollers to fill in cracks or paint color on walls and other items around a home, such as a piece of furniture or doors. To give homes, workplaces, and other buildings various finishes, paint utilize utilizes arts and primers. They are in charge of preparing the job site by cleaning it up. They could also seal off any open areas that have hazardous ingredients like bleach solution before they start working.
Fireman
 A fireman or a firefighter is a professional who controls and extinguishes. They also operate as emergency medical technicians (EMTs), prevent fire, and look into the origin of fires. Firefighters are often referred to as "first responders" since they are usually the first official "on the scene" of situations such as vehicle accidents, fires, or other catastrophes. While some firemen work as experts in their fields, others serve their communities as volunteers.
The four primary roles and responsibilities include extinguishing fires, rescuing and treating injured people, attempting to prevent new fires, and investigating fire causes, particularly when there is a suspicion of arson.
Industrial maintenance technician
An industrial maintenance technician is a professional that performs a variety of maintenance tasks in a production setting. To guarantee that industrial machines continue to run efficiently, they install che and maintain machinery and electrical equipment. Jobs for industrial maintenance technicians are prevalent in essential industries like energy, and construction utilities and are available anywhere machinery is manufactured, serviced, or repaired.
Repair Specialist
The responsibilities of a repair specialist vary according to their profession or area of employment. A repair expert is often a member of a maintenance team that fixes and maintains machinery and equipment in sectors like the automotive and industrial industries. They are also responsible for doing regular maintenance checks to assure quality and effectiveness, fixing and replacing broken parts, resolving issues, and performing inspections and tests. A repair specialist often works in a team environment, which necessitates an open line of communication for a seamless and effective workflow.
Conclusion
The settings in which maintenance work is carried out can include a single building or site, such as a hotel or office complex, to multiple buildings or sites, such as a college campus or various municipal facilities. The industry of maintenance work is quite diverse. A variety of maintenance jobs, from general to highly specialized is available. If you are interested in pursuing a career in maintenance, consider browsing the internet, career sites, or even social media to find a job that suits your requirements and skills. Being an expert in a field as varied as maintenance offers real advantages. The work might be highly varied, and the pay could be very good. If you have the skills and inclination, working in maintenance can be a good career choice for you.
Maintenance Job Titles And Their Duties