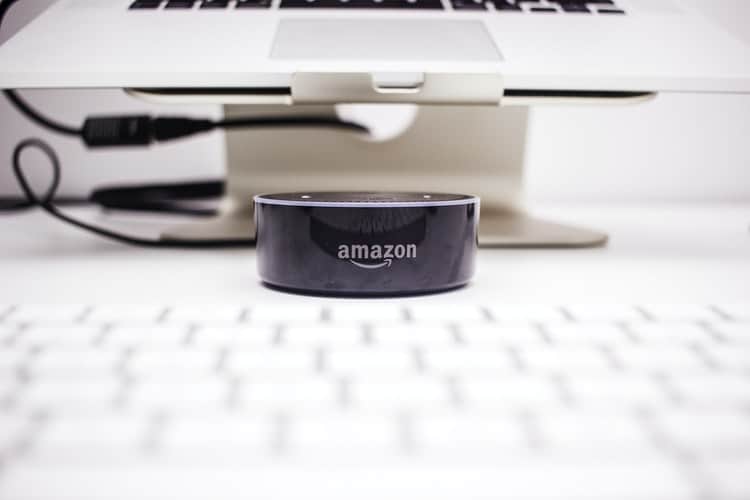 Amazon is dominating the e-commerce and customer service businesses for a few years now. We will discuss Amazon Interview Questions on Insist On The Highest Standards here. There is no single person on this planet that hasn't heard of Amazon even once. Being the idol for all the e-commerce companies and businesses globally, Amazon has set standards regarding work culture and customer satisfaction so high that it literally has no competition. Working with such an organization is surely not a piece of cake.
Jeff Bezos believed in these principles, making them the backbone of the unconquerable Amazon we see today. Amazon has undoubtedly proven to this corporate world how important it is to take principles and vision seriously, to stand triumphantly tall amidst this pestilent competition. Amazon has achieved this insuperable success and position today, all in virtue of its highest standards it has set for its organization and employees. "Insists on the highest standards" is what Amazon believes in.
6th of the 14th principles of Amazon is "Insists on the highest standards".
What does "Insist on the Highest Standards" stand for in Amazon?
Leaders have relentlessly high standards – many people may think these standards are unreasonably high. Leaders continually raise the bar and drive their teams to deliver high-quality products, services, and processes. Leaders ensure that defects do not get sent down the line and that problems are fixed, so they stay fixed. It focuses on delivering high-quality products and services to satisfy customers. Many may find these standards fallaciously high. 
How is it implemented in actual practice?
You are always supposed to push your limits and give your best when it comes to customer service.
Always choose what is best for the customer. Even if it requires taking extra efforts and working over the limit.
When trying to be a part of this highly and truly implementation-based corporation, its employees, by all means, need to prove themselves to be in sync with principles that are the foundation of this e-commerce beast. 
Amazon Interview Questions
Based on Amazon's "insist on the highest standards," here are some sample interview questions, along with some sample answers asked during Amazon's hiring process in the United States.
Why Amazon?
Answer – Amazon has impacted the life of my family and my life positively for many years. Amazon has the best product development and delivery service.  Alexa has become a part of our everyday lives. Working here will help me grow as a person as I would be working with hugely talented individuals.
What do you think makes customers come back to Amazon again and again, even when there are competitor companies out there?
Answer – Highest standards. Amazon keeps customers first and goes above and beyond to satisfy customers in every possible way. Amazon puts its customers first, leaving no stone unturned to help and make customers happy. Amazon stands as a role model for other companies that are trying to grow in this e-commerce business. Being customers centric is Amazon's motive.
What would you choose? Leaning towards delivering results instantly just for the sake of it. Or studied weighed process to create the highest quality product and service?
Answer –  I am fully aware of what Amazon aims for. Considering this fact, I am more than happy that Amazon and I will achieve a common goal. That is customer satisfaction. Hence, I would at any cost never go for instant results just for the sake of delivering a service or product. I would always choose quality over quantity. Delivering the highest quality services and products is what Amazon is known for. And I would never compromise Amazon's reputation of having quality products. Also, I will give my 100 % and never compromise on our customers' quality of products and services.
What do you have to say about cutting features instead of cutting the quality of the service and products?
Answers – Watching Amazon build its legacy on one of its foundations of "insist on highest of standards," I would like to follow this footprint. Working towards providing top-notch quality products and services should be our common goal. Cutting down on quality will not only affect the reputation of Amazon but also cause customers to switch to other corporations for better services. Which is not what we look forward to. Hence, in my opinion, cutting down on features is always a way to go, instead of cutting down on quality.
How would you measure personal performance targets and make sure you achieve the highest of standards?
Answer – Look at data on how the products and services I am working on are performing will ensure I am achieving giving targets. Personal and organizational growth goes hand in hand, in my opinion. Feedback from my team leader and data analysis about product performance can act as a guiding force to give my best and release quality products and services best suited to our customers. Taking feedback and reviews is always beneficial, I feel.
Tell me about a time when you refused to compromise on the quality of customer service and standards. Why did you think it was obligatory? What was the final product of your denial in concurrence?
Answer – This one time, a customer received a broken package. However, instead of returning the package, the customer unwilling had to put the product to use due to circumstantial needs. This ultimately resulted in a breach of company policies concerning refund and replacement of the product.  A present team leader directed me to close this case by letting the customer know about the policies' breach. However, Being vigilant about the customer's situation, I perceived me to provide the customer the best of what we can. That is when I refused to compromise on the quality of customer service and standards and negotiated with the team leader, making him understand how this is all about keeping the customer first. Being persistent helped. As a result, the customer received a replacement package, and further loopholes in the delivery service were rectified.  Customer satisfaction and company reputation were sustained as the product of my denial in concurrence.
Tell me about that one time you worked for bettering the quality of a service that already was functioning and receiving good customer feedback? 
Answer –  Yes, this customer I mentioned previously received a damaged package, and later this case was rectified to help our customer have quality service. The delivery service hired for this process was receiving good feedbacks from customers. The percentage of complaints was much lesser than the percentage of good feedback from the customers. Hence, Improvement in the delivery service was required, and I worked to better this delivery service.
Assume you are instructed to greenlight a product or service, against your will, that has not passed the quality test. Not approving such a product would not go down well with your team leader. However, it is imperative to sustain Amazon's reputation. What will be your take?
Answer – For me, Amazon's reputation comes first. I would definitely find a way to improve the quality of the product/service, making sure it passes the quality test. Hence, making sure it likewise sustains team efforts and ethics. Making required changes to the product before approving it will be my priority here. 
Tell me one time you provided a simple solution to a complex problem.
Answer – I worked on this project related to refund and replacement given to customers adhering to company policies. We came across a customer who needed her issue resolved. However, adhering to company policies, it was not possible to resolve her issue. Letting go, customer, unsatisfied was the only solution my team leader came up with. I had to persistently negotiate with team members and team leader to make him understand that customer satisfaction is our priority and policies are made solely for customer satisfaction to go hand in hand with Amazon's growth as an organization. It was a simple solution.
Tell me about a time when you were almost about to complete a project and had to change your strategy at the last moment.
Answer – I had to complete a difficult project while working along with my team of 5. We had to design a complex product for our customers. When we were almost about to complete the design, the client decided to change the design specifications. It happened twice for this same project. However, persistence helped us, and we achieved our objective at the end of the day, within a given deadline. It was a challenging project, but we managed to deliver the best of what the client wanted.
Tell me how do you plan to implement "insist on highest standards" once you become a part of Amazon.
Answer – Insist on the highest standards is what made Amazon today what it is. Working collectively with my team in delivering the best possible products and services to our customers will be my objective. Once I become a part of this thriving legacy, being in sync with organizational goals will motivate me.
Also read DIVE DEEP AMAZON INTERVIEW QUESTIONS
Insist On The Highest Standards: Amazon Interview Questions With Sample Short Answers