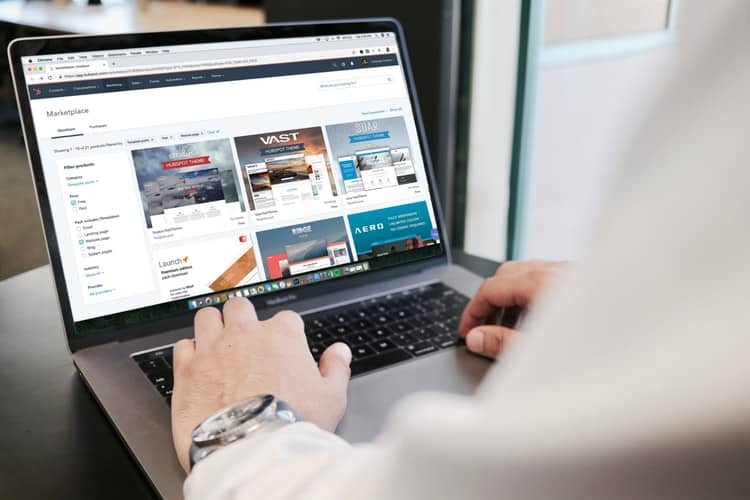 How to Become A Digital Marketing Specialist? Technologically inclined and should know how to use web-based tools such as the internet.
A digital marketing specialist has to be very technologically inclined and should know how to use web-based tools such as the internet. The worldwide web is a digital marketer's most used space. To become one requires innovation, creativity, and the ability to adapt to technological changes and advancements. A digital specialist always has to keep up with the latest trend and fads. The marketing efforts should be based on current fads and trends. Trends should be invested in more since fads are often only temporary. 
There are certain steps an individual has to take to become a professional digital marketing specialist. There are two ways you can follow the road of a digital marketing specialist. One is to get a degree and get a good job with a promising salary. The other one is to educate your self-making use of online free resources and start your own business or marketing agency.
Steps for having a career in digital marketing
These steps have to be followed accordingly. 
Step 1: Obtain a degree in Digital marketing specific
A degree gives you more insight into what it really takes to be a digital marketer. There is numerous short course available online offered by Google as well. These courses are concise and cheaper but obtaining a degree at an official institute is more credible. 
Step 2: Do freelancing while studying
Freelancing will give you an extra income and provide you will useful experience to build your CV and resume with. Working flexi hours will allow you to earn money while studying which is a bonus. Great places to freelance online is Fiverr and Upwork, just make sure you choose a niche since it is very competitive. Niches in digital marketing will be discussed later in this article. Freelancing is also very beneficial in terms of following your own work schedule and you will be able to set the terms and conditions to your unique service you have to offer. You can also see it as a way to get paid for studying when practically delivering your work to people. Practice makes perfect, and freelancing will give you the opportunity to get out of your comfort zone and practice your skills. 
Step 3: Do more than one internship in your final year
The more the merrier, in this case, this is particularly true. Recruiters will definitely investigate your profile before even reaching out. An impressive profile is one that contains a lot of references to previous work opportunities. In your first time working, reviews, referrals, and recommendations are worth more than money. And it comes down to that It is not what you know, it's who you know. Having a good reputation is vital for success or at least getting paid the most at the end of the day when you finally get a permanent job. Also if you do more internships or work underpaid you actually also know it all and will have a competitive advantage over other candidates hoping to get the same job. The more experience you have up your sleeve the more likely you are to get a job as simple as that. 
Step 4: Graduate
Try graduating with the best marks possible, graduating with a cum laude is more valuable than Merit. However, the experience is more valuable than any cum laude. You don't necessarily have to do good in terms of marks in college or university but you have to work hard. Working hard will give you confidence and everything you get in life you will know you deserve.  Working hard also gives you that inevitable drive to succeed, because you put too much effort in it will always be too soon to quit. You would want to continue because you don't want to forfeit what you already invested to reach your goals.  So invest your time, skills, and knowledge and work hard. Marks are not going to define you but hard work and attitude will. If you don't want it bad enough and you're not willing to put in the effort to get it, you will not get it, period. Whether you're the employer or employee. 
Step 5: Build a resume and work remotely because you can get paid more in some countries
It is pivotal for any digital marketing specialist's resume to look appealing, in terms of look, feel, and layout. All digital marketers should have the ability to design and be good at visual communication. It shows that your skills encompass not only the basics of digital marketing but shows that you're a well-rounded individual. Every good digital marketer will go the extra mile to improve themselves.  A good resume will get you more interviews and equally more job opportunities. Working remotely saves you fuel and travel expenses additionally if you get paid in a stronger currency you can earn more than you would have in your own country.
The only fees that are added to remote working are transfer and online services fees. Which includes the secure e-wallet that stores your money. Working remotely also requires a stable and secure internet connection. And unfortunately, not everyone has that privilege but if you do, grasp the opportunity to work remotely with both hands. When compiling your resume keep in mind that recruiters will consider your presentation and profile picture. Make sure it looks neat and professional. Recruiters will mainly focus on your experience but also what makes you different than other candidates. Also, what the client specifically wants. 
Step 6: Get a full time or permanent job
If you follow all the step in the right order once you land your permanent job your resume will look so good; your paycheck will look good as well. The more experience you build over the years the more you will get paid for your skills and knowledge. One your settle down and know what type of digital marketing you will specialize in, it's time to get a permanent job. Having digital marketing as an occupation is very broad and flexible. There are many areas you can practice your expertise. Deciding which one to pursue all depends on your passion, skills and your abilities. Sometimes if your good enough you skip the intern part. 
Digital marketing specialist jobs
There are multiple positions you can get in a job as a digital marketing specialist which includes the following:
Marketing Manager – The marketing manager is responsible for managing all operations and activities revolving around marketing efforts. This will include budget, human resources, allocating tools to specific departments, and creating, launching, and analyzing campaigns at the right time. A marketing manager is also responsible to manage all the below-mentioned roles a digital marketing specialist can take on. 
Social Media Specialist – This is someone that is an expert when it comes to managing social media platforms such as Facebook, Twitter, YouTube, and Instagram.  These marketing communication channels are crucial and since it free to use to some extent, every business should opt for them and invest in them. A good social media specialist should be hired or appointed to manage these social media accounts to ensure customers stay up to date and all marketing objectives get met. 
Paid Media Specialist or PPC – This position is the most complex and if you land this position your salary will also be the most. Pay per Click (PPC) is the most expensive type of digital marketing done by big companies and firms. A small organization can also participate in PPC but the bid for high traffic searches is often too expensive for small businesses so they opt for basic PPC such as Facebook ads. 
Digital Marketing Manager – These people are responsible for overseeing operations and priorities. Thy emus allocate the right time to the right task to the right people. Their task includes layout a timeline, plan activities, launch a project, set milestones, manage the budget, and report back to general managers. They will be the boss of the digital marketing department.  Amongst other tasks, the digital manager has to be a leader, a problem-solver, a good communicator and must have excellent organizational skills. They should have the ability to create, run, and manage online marketing campaigns. They should also have used logical thinking to evaluate web analytics, measure web traffic, and recommend what tactics to implement to improve reach. 
Content Strategist – Also known as content marketing is responsible for setting content objectives, designing, and executing content. The content strategist must be able to create buyer personas and base on that create content that sells. Content marketing also includes copywriting, designing appealing landing pages, choosing the appropriate wording, and SEO. A content strategist should know what type of language customers use and how they search for things on the internet. This includes terminology, phrases, and keywords. Thorough keyword research has to be conducted and thus content strategist also has to be equipped with the knowledge to utilize the tool and analyze data to determine keywords. 
Virtual Reality Developer – This is a very advanced role that not anyone can do. Only an expert in high tech can fulfill this role and although still a new concept-it is evolving and the demand for virtual reality developers is increasingly high. Virtual reality developers are responsible for creating innovative visuals using high-tech software to attract customers.  A virtual reality developer is able to capture any audience's attention in seconds by developing something that stands out from the crowd and online clutter posts know as social media. 
SEO and SEM Specialist – Search engine optimization (SEO) and Search engine marketing (SEM) are not the same, however, they go hand in hand. SEO is a form of SEM.  On the other hand, SEM consists of SEM and paid listing. Paid listing is displayed in the SERP (Search engine results page) and refers to the type of marketing where biding for a keyword is most important. A series of online advertisements will be displayed on top of the first results page. There will be an indicator that will specify that the ad is sponsored on the top right of natural organic listings. Search engine optimization entails position at the highest position possible using methods such as keyword research to increase domain authority. The more authority a domain or website is the higher it will rank because the search engine will see it as more valuable, credible, and desirable for the users. If accomplished, the website will rank higher in the organic listing (not paid for). It's important to understand the difference between SEO and SEM. 
User Experience Designer – This is all about making the experience except for the user. The website, application, or platform should be user-friendly and optimized for greater usage.  A user experience designer creates the layout of the numerous touchpoint a customer or prospect will encounter such as the website or application. The objective and goals they want to accomplish include, to make the experience easy, quick or time-saving, making an application desirable to use, ensuring the functionality of the website or digital application is appropriate to the services or product sold, and lastly to make the user actively interact with the webpage.

Things to be considered as a job well done is when these boxes are ticked- informative architecture, attractive and alluring visual design, appropriate typography, great user interface, compliment content strategy, and usability. For example, all online shopping app should have the facility or function of a built-in payment system. The user experience designer is responsible to make sure that is provided. Although user experience and user design are not the same, the user experience designer should do both. 
Data Analysts – They are solely responsible to access the user analytics, statistics, and data provided by smart tracking software. This smart tracking software keeps track of online user behavior. A data analyst has to take these data and turn it into meaningful information which will be used to report back to the frontline marketers that will plan strategies based on the information provided. Data has to be inspected and thoroughly investigated with the main objective to discover and uncover useful information. 

It takes sill to understand what is meant by some numbers and to study quantitative and qualitative data. The job of a data analyst is to answers questions and find solutions to any problems a business might face. Collecting data is the first step and can be done by using built-in reports of social media platforms. This report captures real-time consumer data online. After collecting data, the complex work begins. The data has to be grouped and the main role of a data analyst is to make effective use of software programs to capture and transform data into meaningful resources that can be used by the business.

The most important skills a data analyst is required to have is to be computer literate or technical skills. Every data analyst should know its way around a computer and all the programs used to evaluate data.  Another crucial skill is to communicate effectively and efficiently. Since communication is key in marketing, the information obtained should be correctly conveyed to the manager. And lastly, precision is vital, the data analysis should have the ability to notice and pay attention to detail. This includes the granular analysis of findings and the use of results to hypothesize possible patterns and results. That has to be done precisely. 
Email Marketing Specialist – Using copywriter skills, an email marketer is responsible for repurposing marketing messages into resourceful email campaigns. This individual also has to build an email list of qualified leads and with every person's consent, they save their email and create customize advertisement content for each customer. These customized emails are known as newsletters. They must professionally generate leads and create conversions. Additionally, they must keep track and analyze email reports and analytics, the reports will showcase, how many emails were opened, clicked on, and how many bounced or people unsubscribed. Base on this report they have to adjust their marketing efforts to optimize the outcomes of any new campaigns. 
Internet Marketing Specialist – These individuals usually specialized in web-based activities such as website optimization, creating and writing blogs, articles, or content for websites, and update pages regularly. Their main job is to take care of the company's website. Internet marketing specialists help sell their business to as many individuals as possible, they may be in charge of online competitions, newsletters, and maintaining an e-mail marketing list but as previously mentioned mainly focuses on the company's website. They can also be focusing on allocated areas of the website such as keeping the SEO up to date or answering queries, writing, reviewing, and editing content for the website, or even edit or change HTML code if they are advanced. All depend on what the job requires, what they fancy, and what skills they have. 
Bot or Chat Bot Developer – We all are starting to live in a more digital-orientated age, and chatbots play a vital role in customer or support services for any type of business or industry. A prerequisite for a chatbot developer is that they should not only be familiar with coding programs such as Python, C++, and JavaScript but also be an expert in understanding that coding language.  If you are a chatbot developer, you will be responsible for generate applications that automate customer services or other communication processes. You also have to design user-friendly programs that use artificial intelligence via text or audio to communicate with humans.

The most popular established artificial intelligence program chatbot developers use is Microsoft Azure Cognitive Services. As a chatbot developer, your daily job will be to develop Chabot programs that are able to communicate in a variety of scenarios and also be able to direct it to the right person if real-life human assistance is needed by a customer.  A chatbot developer should also test their application and if necessary, debug it. Your responsibilities will include reviewing the code and simplifying it when needed. You can also expect to help businesses implement bots in their operations as a Chabot developer. Needless to say, this job is not for the faint hatred and requires additional education as a digital marketing specialist. 
Social Media Marketer – They are solely responsible to manage a company's social media pages. These pages usually include but not limited to, Facebook, Instagram, Twitter, and YouTube.  These platforms just like the website of a company have to be optimized and customized. A social media account can be customized in the fowling ways, adding a logo or changing the profile picture to the company logo, adding contact details, operating hours, linking websites, and customized bio for each social media account. As a social media specialist, you have to ensure all the social media pages of a business are integrated.  In other words, the same campaign must be run on different social media platforms not to confuse customers about brand identity.

If one campaign was created and launched on all the social media platforms used by the same look, feel and the message has to be posted on all the campaigns. The same typography and color schemes and themes should be used for one campaign. A social media specialist's daily job is to ensure customers are interacting, engaging, and sharing content on social media platforms. Another crucial task of a social media marketer is to answers queries and respond to as many possible comments made by either customers or prospects.

Managing this can be a complicated task, and one has to keep track of what customers to follow up with otherwise the customers will lose interest or feel ignored. Dynamics and diversity are key.  The content also has to go through a review phase by social media marketers before it gets posted anywhere. Social media marketers also have to be able to work harmoniously in a team. And collaborating with content creators and the rest of the company because they will manage the face of the entire business. Social marketing managers are also responsible to get brand ambassadors, influencers, and brand endorsers to represent and marketer the brand.  
Online Crisis Manager or PR – Any crisis can arise at any time. A crisis online for example can include fraud, hacking, and scams. A trusted person in the business usually the digital marketing specialist should be appointed to handle public relations as such. For this to be effective the process has to be implemented and started long before a potential crisis even emerges. 
Affiliate Marketing Specialist- Affiliate marketing is the most profitable form of online marketing done by digital marketers, it involves a merchant and an affiliate. The affiliate gets paid a commission by the merchant for hosting and ad on their site. This can qualify as a paid media specialist but the work is rather more basic and easier than that. It only requires good negotiation skills and identifying the right affiliate partner. 
The skills and of a general digital marketing specialist
These roles include what all digital marketing specialist should be able to do. 
Communicating fluently in English written and spoken, expect if a business is very niche to a specific market. But if marketing is done worldwide the marketers should be able to speak fluent English and even better is to be bilingual. 
Another important duty is reporting back to the business manager how the marketing department is doing. 
Research and more research, especially a digital marketer should be familiar with current fads and trend and make sure the business jump on any opportunity to follow a trend. 
Updating marketing efforts also falls under the important role of a digital marketer, this role includes keeping clients happy and retaining clines to not lose them to companies that market better than yours. 
Improving, developing, and adapting is key for a digital marketing specialist since the market space online is very competitive only the best will reach desired results. 
Innovation and out of the box thinking, this role entails creativity all the way. A digital marketer has to be able to identify what distinguishes them from competitors, online, this could be free webinars, tutorials, or vlogs on social media hosted by the company. 
A digital marketing specialist can also be asked to act as a recruiter and gather the best candidate for a particular position in a business. Additionally, they should also have the skills to train new employees, helping entry-level workers to become experts and pros.
A digital marketer should have the ambition to constantly improve themselves and the business.
A digital marketer should have a passion to help people and be on standby to assist any customer. 
Strategic planning of all operation is one role that is done on a day to day basis by the digital marketer. 
Considering all the above mentioned job positions that is possible as a digital marketing specialist it is up to you what you choose. 
Recommendations for digital marketing specialist
Work as freelancer or remotely- You can work more flexi hours I your own term and earn more money by doing freelancing. 
Start you own marketing agency if you have most of the basic skills. You will become financially independent and free. 
Digital marketing specialist is high in demand, so if you like tech and innovation this is for you! Cultivate all your talents and become a digital marketing specialist following the above-mentioned step. To review the steps as follows- Obtain a digital marketing specific degree, do freelancing while studying, do more than one internship in your final year, successfully graduate, Build resume and work remotely because you can get paid more in some countries and lastly Get a full time or permanent job. Good luck with your journey to become a professional digital marketing specialist and enjoy the ride!
also read: What is Digital Media?
How to Become A Digital Marketing Specialist?