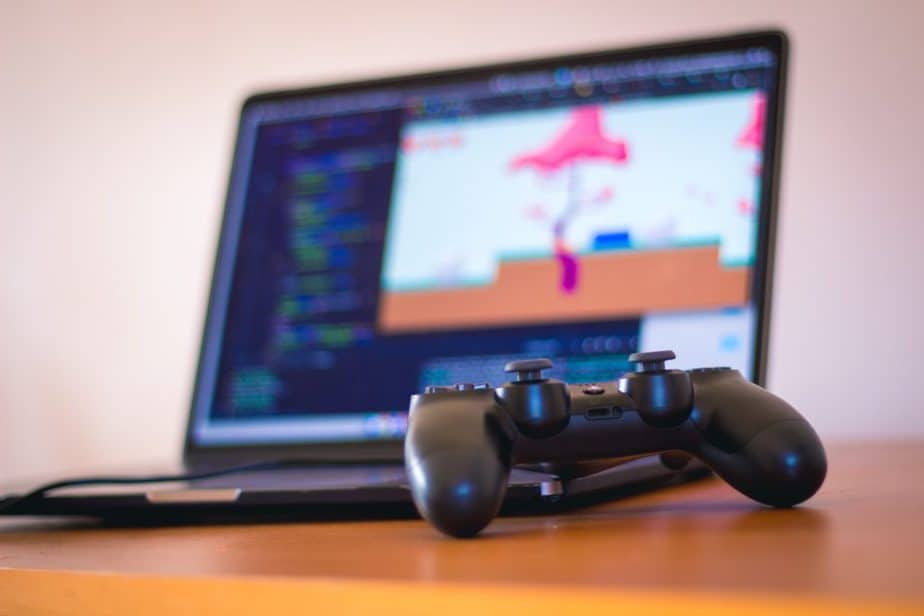 Game development is the responsibility of game developers and game designers. From their creative imagination, Game designers create the storyline, plot, the game's start, end, and how things should look. Overall, they make the layout, whereas the Game developers give the game proper structure from their computer programming and bring the imagination to the virtual world.
Whether game development is a good career option can be answered by the demand for video games in current times as the gaming market increases day by day. The increased demand makes a good scope for game developers and their career options in today's time. In this internet era, where web applications and android/ios applications are becoming an integrated part of our lives, this expanded the game development career and made more people opt for this as a career. According to the report of DFC intelligence, a survey was conducted by the Entertainment Software Association (ESA), which stated that around 3 billion people in the world play video games, out of which 214 million people are from America. And a report by KPMG showed that approximately 400 million gamers are from India, one of the biggest markets for the gaming industry. The trend will not diminish in the future, but it will grow, as the covid-19 situation gave the industry a boom. Advance technology like good smartphones and low data prices also added up to boost the gaming industry. The continuous innovation in the sector also increased the expectation of gamers and made gaming companies hire more talented game developers to fulfill the demand of the market. 
How can we choose game development as a career?
Like for any career, there is a minimum qualification that the applicants should meet. Similarly, there is a minimum qualification for the game developer and goes all the way to higher studies. Seeing the gaming demand, most technical institutes have started specialized degree courses like Computer Engineering in Animation and Gaming, Diploma in 3D animation, Bachelor of Science in multimedia and animation, Bachelor of Design in Animation, Master of Science in Gaming, and many more courses. Moreover, several institutes have started online courses in this area as well. This proves why game development can be a good career option. It may be true that there may be more money outside this industry, but it's the passion to join the game development field which drives young programmers to choose game development as a career.
Responsibilities of the Programmer in Game Development 
The game development team consists of game designers, including designers and artists, whereas game developers have programmers and testers. To sum up, the various responsibilities for game development are:
Excellent and in-depth knowledge of computer programming to be used for gaming.
To debug the code when required.
Problem-solving skills, system evaluations, and advanced computer skills should be there as a developer.
Able to develop 2D as well as 3D designs.
Study gaming physics to make games look more realistic.
Pros and Cons of Being a Game Developer
As every coin has two sides, there are pros and cons of being a game developer as well; it is always about which side has more weightage for you.
Pros of Being a Game Developer
While playing so many games from childhood, almost every child develops gaming as a hobby. There could not be better than turning your hobby into your job.
Income potential will be dependent on your skill sets of programming and creativity.
A game developer can be as creative as they want.
Developers can try out various programming languages, algorithms, and logic to build the game.
Online courses are available, which can be used to learn game development techniques and start one's secondary income.
Work from home culture, which is opted by many IT industries, game developer companies has also allowed their employees to work flexibly.
Once you gain the skills and knowledge, you can apply for world gaming leader companies like Microsoft, Electronic Arts (EA), Tencent, Sony, and many more.
Cons of Being a Game Developer
Game Development needs extreme dedication and hours of work, as programming and debugging is not everyone's cup of tea.
It requires high skill sets, knowledge of various other programming languages, and years of experience to be a good game developer.
If you work for the gaming giant companies, you won't be free to use your creativity, as you will be working on specific parts provided to you.
Once a bug inflicts the code, it takes patience and time to debug the code.
Due to massive competition in the gaming industry, you have to update your game periodically.
Not fixed working hours, as the work is dependent on the project you are working on, due to which leisure time will be compromised.
How to Enhance in Game Development?
Nowadays, as game development is making a trend in career options, the competition also increased. You will be competing with the best minds in the world that have their expertise in programming. So, it becomes a necessity to enhance your skills and be up to date. This requires a lot of effort. Few methods to enhance in-game development are:
Keep on Learning
Talk about any field; knowledge has no boundaries. There are many programming languages one can learn, which can be helpful in Game Development. You have many colleagues from which you can learn without any hesitation and develop new strategies.
Be your own Critic
To be successful in the game development industry, you have to be your critic for your growth. You have to modify your code again and again to reach perfection. As gamers do not readily accept game products, the game should be flawless and free from any bugs.
How to Choose Game Development Institution or Course?
The first step to becoming a game developer is choosing a suitable institution or course. As the quality of education and practice required in this field should be good. It should be obvious which course you want to select as Game Development has a lot of courses. Few points to be kept in mind to choose a good institution are:
Good Institution Reputation
As the alumni of the institutions build reputation, if the reviews of the alumni regarding the institution and course are good, then the only institution is termed as good. The reputation tells about how balanced the course of that institution is.
Placement
The second most important thing that a candidate should look after in any game development institution is previous placement records. Do the placement records answer the questions about how many companies visit campus to hire the students? What are the views of the company for the students? How are students performing after going to the company?
Internships and Projects
The candidate should learn many new courses and work as an intern in companies, which provide internships to freshers in their free time. They should understand the theory and use it in practicals and work on different projects to apply it. The institution's location should not be in some remote area; it should be in IT cities, where the students find internships and jobs quickly off-campus also.
Pay Scale for a Game Developer
Like any other profession, the salary of the game developer varies on factors like experience, position, skills, talent, market demand, and many more. According to Glassdoor.com, the average salary package in India as a game developer is Rs. 5 Lakh per annum. Experience plays a vital role in deciding the salary. It must be essential to be updated to the latest technologies and programming languages to get a better package.
Conclusion
Game development as a career option is a recent trend, which the young generation is getting interested in. As the career option is new, there are many misconceptions, which create doubt in new people who want to opt for game development as a career. Choosing game development as a career depends on your interest in the field. To be a game developer, one should have a valid qualification from a reputed institution as well. Like any other job profile, game developers also have various profiles, like a game designer, project manager, quality assurance manager, audio engineer, and many more. One can choose any profile and start their career in the field of game development. 
Frequently Asked Question
1. To be a game developer, should we start programming from an early age?
No, Starting programming from an early age only represents how interested you are in the game
development, no more than that. Programming can be learned at any age. It's just the practice, which makes all the difference.
2. Do we need to know about gaming and must be interested in games to be game developers?
No, there are various departments in game development, programming, is not involved with gaming. It is just writing codes for the task given. You must only have an interest in programming.
3. Is a game development career fun, just like playing games?
Maybe, it depends on which area you are interested in.
4. Are game developers wealthy?
Not instantly, but steadily you will be paid for your experience and skills.
5. Do game developers have job security?
This job has the same amount of job security as any other job will have. The big companies work on proper rules and regulations.
6. Do I have to go to big countries like the U.S to get a job as a game developer?
No, as the gaming industry is growing swiftly, jobs are available in almost every country. Many
companies are setting up their offices in different countries as well. Some companies are also ready to offer work from home opportunities. They only need talent and proper work.
Is Game Development A Good Career?