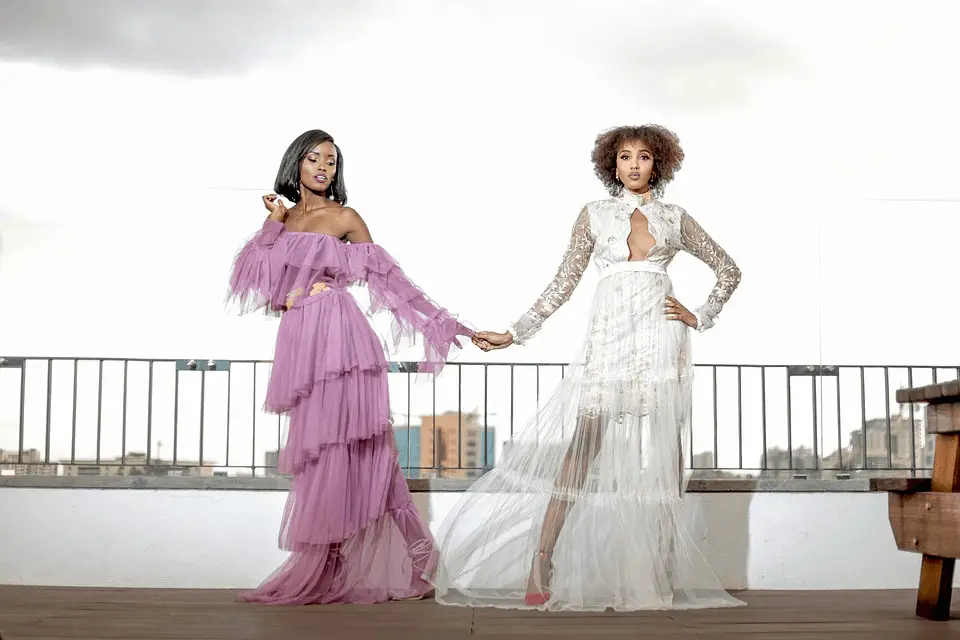 How to be an Instagram model
Modeling is a well-known word these days. Most of the actors and actresses began their careers as a model. There are many contests or programs organized to introduce new models. Similarly, we come across the word Instagram Model.
Instagram is very popular in the world nowadays. Nearly 1 billion people use Instagram and more than 200 million are found to be active on daily basis. This means, if you want to show your talent, Instagram can provide you with a huge amount of audience very easily. Now, you might think, how can someone start their Journey as an Instagram model? 
In this context, we will discuss a career as an Instagram model. 
 Who are these Instagram models?
Many famous Instagram models gained a lot of popularity on Instagram. The models on Instagram are none other than normal people who want to set their career in the modeling industry or want to begin a career in the same. It's not easy to begin a carrier as a model as everyone doesn't have good contacts. The competition is also very tough as there are many popular models already present in this field. 
The modeling industry is very big and so many people are trying to start their careers in it. Instagram is a good way to put your first step towards your dream of being a Model. Instagram doesn't require any investment neither you need to send your portfolio to other agencies and companies. 
 Why do people want to be Instagram Models? 
In the field of the modeling industry, there is a lot of competition. It's not easy for the beginner to start their career in this field. Anyone can get a chance in good modeling projects if they are in contact with people related to this field. On Instagram, you can connect with many people who are a part of this industry. Those people can help you to get your first project and initiate your career. But for getting in contact with such people, you need to be quite famous on Instagram. You should have a good number of followers, a very catchy portfolio. The high number of followers and an interesting portfolio will bring you to the list of famous personalities on Instagram. Once you are famous there are chances that the directors, producers related to the modeling industry will contact you for projects. Now that you have put your first step in the Industry, it will be easier for you to contact more people and get more projects. Therefore, Instagram is a good platform if you want to give a start to your modeling career without investing too much. You just need to be active on Instagram and have to post your best pictures on it. 
How to become an Instagram Model?
Since your motive to start a career as a model, Instagram is making a way for your career; you need to keep some points in mind. First, decide your look for being a model. It simply means find your best look. Whether you look perfect in any specific outfits or any general outfits, your attitude should appear very confident. That's why you must choose a look which makes you comfortable and classy. Now that you have selected a perfect look, you need to create a catchy portfolio. A portfolio is a very important thing here. Find a person who can help you to click your best pictures. You can hire a photographer or take help from someone you know. Ask the photographer to capture your best looks.
Here, you don't need to send your portfolio to different agencies; you have to present the portfolio to the audience of Instagram. Your portfolio should give a clear idea of your professional attire. Your username on Instagram should also be selected very carefully. It should be optimized with your profession and attitude. Choose something very similar to your style. After creating a catchy portfolio and username, you need a good amount of followers. Start with posting your pictures as you join the platform. As people will see your picture, like your pictures, they will start following you. The more people will follow you, the more popularity you will get. 
There are some tricks that you can try to gain more followers in very little time.
You can start following other people first. Like, start following your friend and their 
Try to be active on Instagram, post stories, post information about your upcoming post. 
 While posting pictures, use proper hashtags. 
Ask your friends, family, or known people to share your pictures so that your post can reach to maximum people. 
Schedule a time when you can post your pictures regularly as it will help your followers to see your pictures easily. 
 You may also get in contact with other famous Instagram models that are as new as you. Talk to them and get to know more about this field. You can collaborate and click pictures with them on your Instagram accounts and introduce yourself to a new audience on Instagram. Surely other Instagram models are your competitors but by working together you both can help each other to get new followers. Try to maintain good contact with other models. 
Let people easily find your Instagram account. You can do this by providing a link to your profile on other accounts like Facebook, Snapchat, etc. As you will start getting followers, your follower count will reach from 100 followers to 200 and gradually to 1 million followers.
That's the point when many people from the modeling industry will start looking at you and you may get your first project. 
Things to keep in mind before starting a career as an Instagram model
You are setting your Instagram account for a professional purpose. Every step must be related to your profession. Here are some points to keep in mind before starting a career as an Instagram model- 
Many people start gaining followers by using the wrong methods like they try to buy followers, etc.  Keep things slow. It is important to get followers but do it precisely. Never try to buy followers as this is not good for your professional career. 
It's also important to post a few pictures at a time. If you post many pictures at a time, your followers will get irritated as you will continuously spam their feed with your pictures. Posting 2-3 pictures at a time, is good or try to post your pictures at the same time daily. 
Never upload random posts because your Instagram account is a way for your modeling carrier. Plan your post. Decide your best picture; find a caption that is either relating to the picture or very catchy. 
Initially, you should reply to the comments on your pictures as this will connect you to your followers. 
When you get a chance for paid collaborations, you first need to see the other person. The person with whom you are going to collaborate must have a good background. Similarly, when a brand reaches to you for work, first know about the brand, their product then, accept the work.
Don't keep much ego and wait till someone asks you for collaboration. You can also initiate the conversation with other Instagram models and ask them for unpaid collaborations. This way you both will help each other to get new followers. 
Don't think of the other Instagram models as your competitors, try to maintain a good bond with them and help each other to grow. 
The modeling industry is growing day by day and many new models come into this industry daily. Instagram is a very good platform if you want to start a modeling career even if you don't have contacts with producers, directors. On Instagram, you don't need to do any big investment. The most important thing is the Portfolio. You must put an attractive portfolio on your Instagram profile. The most important fact is that you should know what the perfect look is for you. Initially, you should get your portfolio in the look that suits you perfectly. While making your Instagram profile, select a suitable username that will suit your attitude, personality, and profession. Try to write an attractive bio when you are making your Instagram profile. Be active on Instagram, put story updates, and give prior information about the upcoming post. Increase your followers. Try to do collaborations with other Instagram models. Never post too many pictures at a time. Maintain a good conversation with your followers. Before signing for any work, first, get full information about the work. You will surely make your way from the Instagram model to the Modeling industry.
How to Become an Instagram Model